Perspective on Subway Tile
The original subway tile from the early 1900s consisted of a 3"x6" white glazed ceramic tile used on the wall of New York City subway stations. Since then, that rectangular brick shape has not only become classic, but we're seeing it interpreted in a variety of ways that make for fabulous backsplash designs.
>> See Subway Tiles: A Love Story from HGTV
These interpretations include the following:
Size
Material
Installation
Let's explore each category.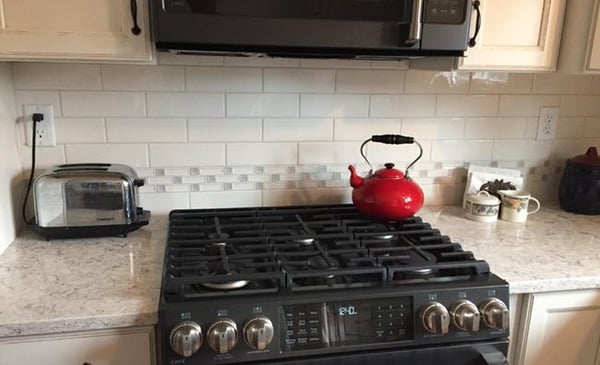 Subway Tile Sizes
In addition to the traditional 3"x6" tile, you can purchase subway tile in the following sizes:
2"x4"
2"x5"
2"x8"
2"x10"
3"x9"
3"x12"
4"x8"
4"x16"
You can even find brick-shaped mosaics.
In the image below, you see Medley Grey, a 2"x5" high-gloss glazed porcelain subway tile.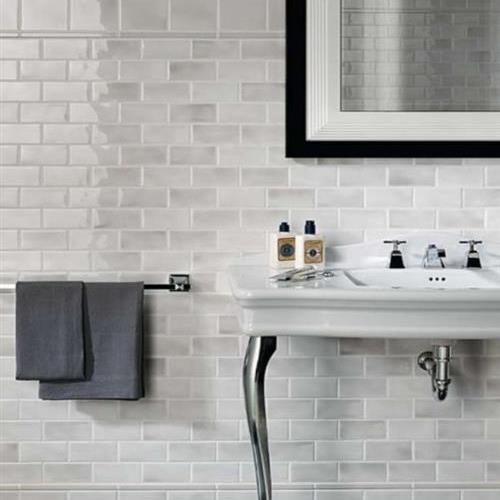 Next, you see Linen Dusk Shadows, a 3x12 glass wall tile with a strong surface texture that suggests linen.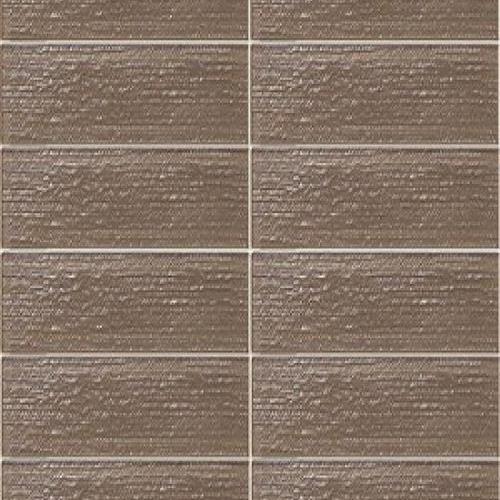 Speaking of traditional bricks, here' s Chicago in color Chicago, a 4x8 glazed porcelain tile that brings to mind old brick installations from the South Side, State Street and Wrigley Field.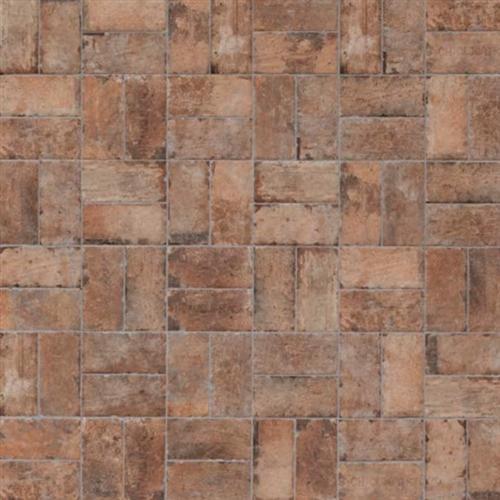 This next item is Longitude in color Deep Midnight, a 4x16 high-gloss tile with considerable surface texture. That's quite a stretch from the traditional smooth 3x6 subway tile...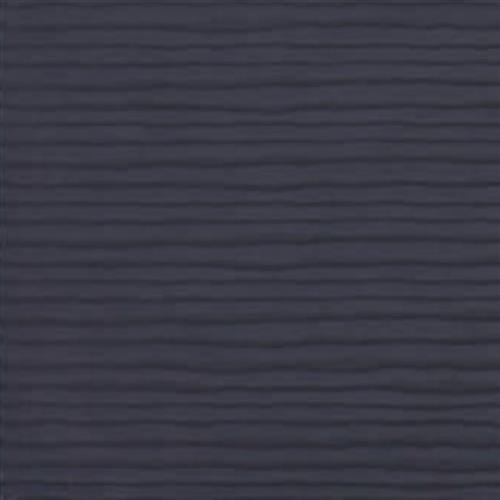 Subway Tile Materials
The original subway tile was made from ceramic tile. Nowadays, you'll find also glass subway tile, porcelain subway tile, and subway tiles made from Marble, Travertine, and other natural stones.
You'll find brick looks made from porcelain tile, in glossy and matte finishes, and a range of edge finishes - from smooth to beveled and everything in between.
The subway tile below, for example, features rough, rustic edges.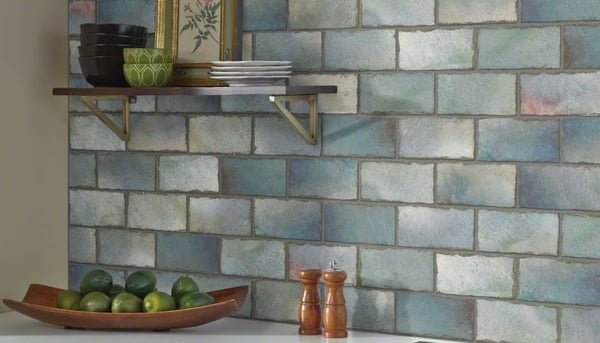 Ways for Installing Subway Tile
Just as you have a multitude of subway tile materials, you also have many different options for installing subway tile.
In this next image, you see an all-over pattern in a Travertine subway tile with a decorative band to break up the installation and tie in the countertop pattern.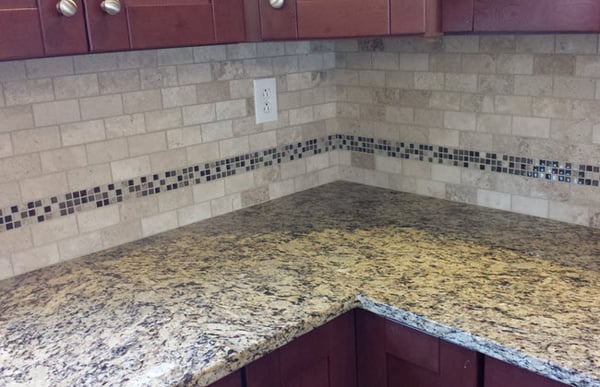 Below, you see a glossy ceramic subway tile in a grey-blue color in a horizontal layout where the tiles are offset.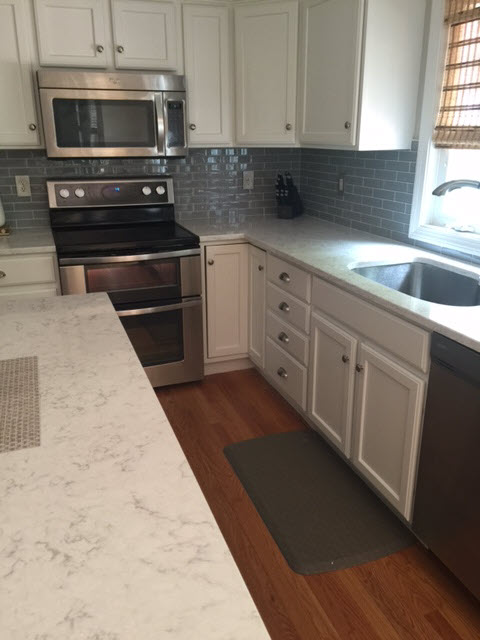 The example at the top of this page demonstrates a soldier-style installation. You'll see this in a horizontal format as well as a vertical one as you see below.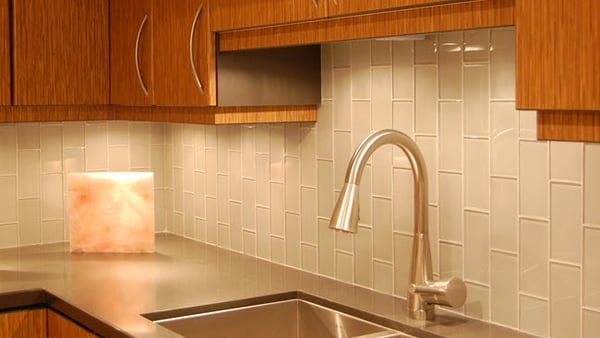 If it's a herringbone pattern you prefer, you can do that, too.
Or, perhaps you'd rather a diagonal installation such as what you see below. Notice the horizontal mosaic border and how it adds whimsy to the backsplash design.
Here's an interesting subway tile! Notice the decorative subway tile band in the midst of the solid tile. It works perfectly with the neutral-toned granite counter.
As you can see from these examples, the backsplash design possibilities are endless! Just because you're working with a rectangular subway tile doesn't mean you are limited to a boring design.

Perspective on the Humble Square Tile
As classic as the rectangular subway tile is, the square may be even more so. The most commonly used square size for a backsplash is 4x4 although you may come across 6x6.
In the example above, you see 4x4 squares installed side-by-side as a border along the base of the backsplash. Next comes a line of decorative mosaic and, then, the square becomes a diamond adding visual interest and contrast.
Classic Interpretations
Below, you see a simple yet classic interpretation of the 6x6 square.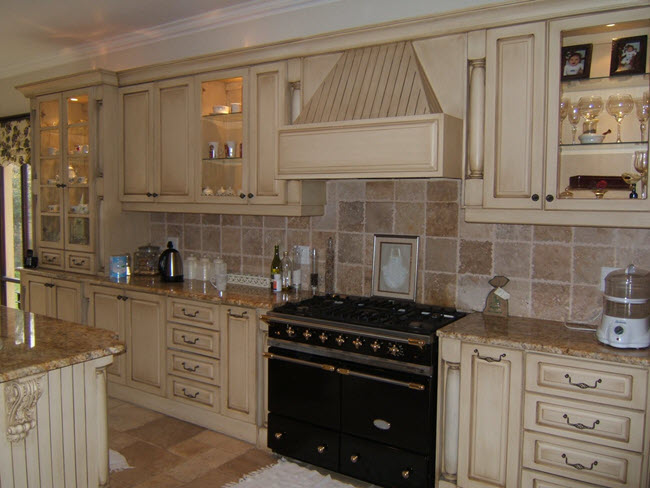 That classic interpretation is particularly effective when your square tile features bold decorative graphic patterns as you see below.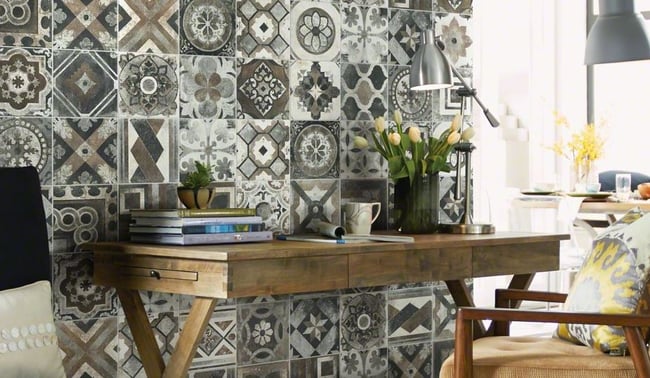 Diamond Patterns
The humble square works particularly well as a diamond in a black and white checkerboard patterns as you see below.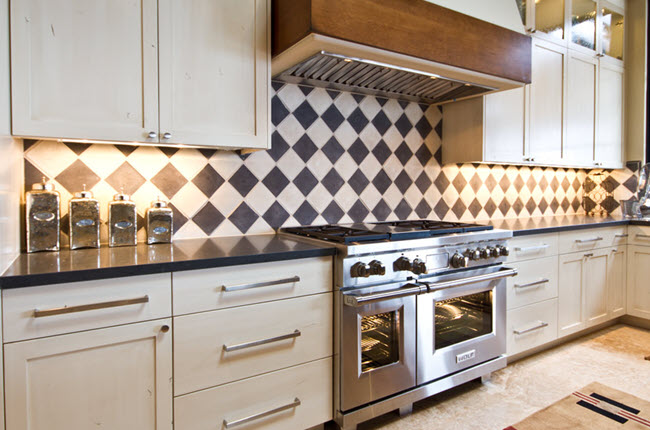 For a modified diamond pattern, try a marble-look graphic porcelain pattern such as what you see below. Notice how four tiles create the diamond motif.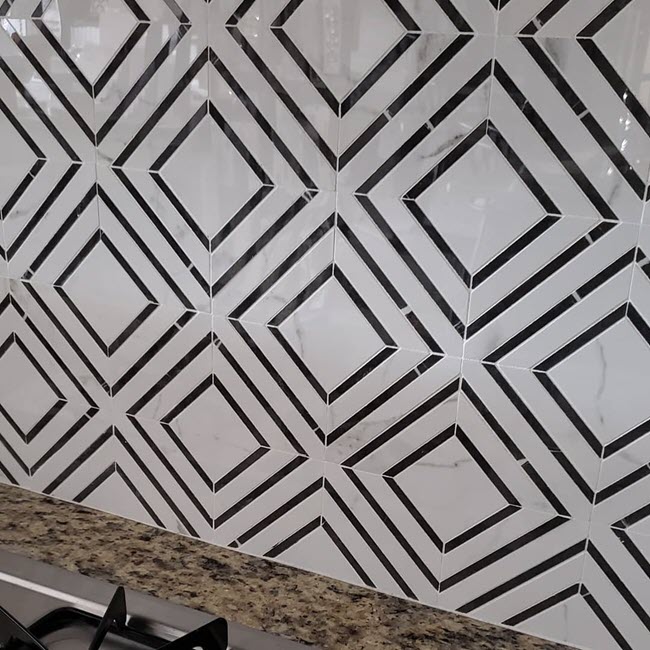 Porcelain is ideal given how much easier it is to maintain than marble is. It's not sensitive to stains or water and will be easy to keep clean.
>> See Feast Your Eyes on Marble Look Porcelain Tile
Notice how well this bold pattern works with dark cabinetry.
You can see this installation for yourself in the Floor Decor Design Center showroom in Orange, Connecticut.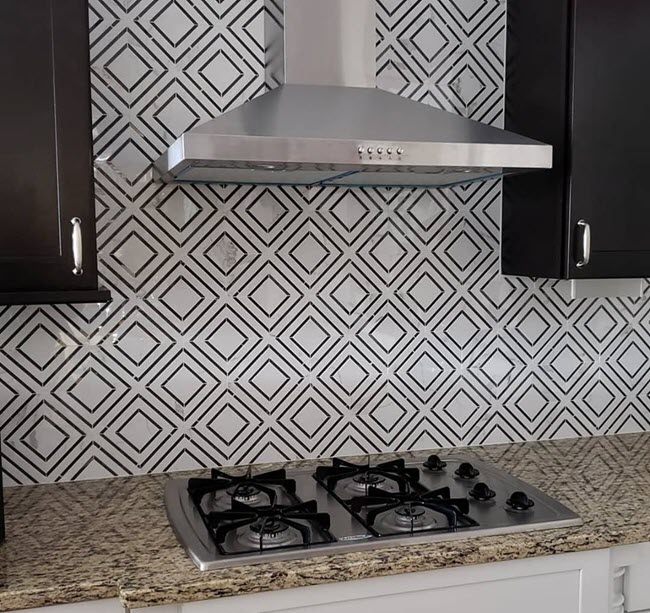 If you have your heart set on an installation with Travertine tile, here's an option for you.
This stunning backsplash consists of 4x4 tumbled yellow Travertine natural stone in a diamond motif. In between each square, you'll find 5/8 x 5/8 yellow Travertine polished mosaics.
The end result is warm, elegant, welcoming and coordinates well with the honey-colored cabinets and the rich warm tones of the countertop.
4x4 vs. 6x6 Square Tiles

Something to keep in mind when you are deciding between a 4x4 and a 6x6 square tile is design flexibility.
Using a smaller format tile gives you the ability to do more with your design. Ultimately, it makes the design more visually pleasing.
Even something as simple as turning the tile on an angle makes the space appear larger than it is.
One option if you are truly set on a mainly 6x6 backsplash is to combine a 4x4 as a focal point as you see in the design above on the right.
The one exception is with 6x6 encaustic tiles which feature bold decorative designs that are contemporary and modern in spirit. They pop beautifully!
As you can see, squares offer you plenty of backsplash options whether you're looking for a subtle, understated look or a bold contemporary one.

Add Spice to Your Backsplash with Decorative Bands
A terrific way to add color, texture, visual interest, and a difference to your backsplash is with decorative touches. You can create those with listellos - long individual, pencil-shaped tile pieces - or mosaic strips that you can cut into bands.
Above you see white subway tile with an elegant reddish glass tile band that runs parallel to the countertop.
You can work with a multi-colored glass mosaic such as this one called Fusion Erosion.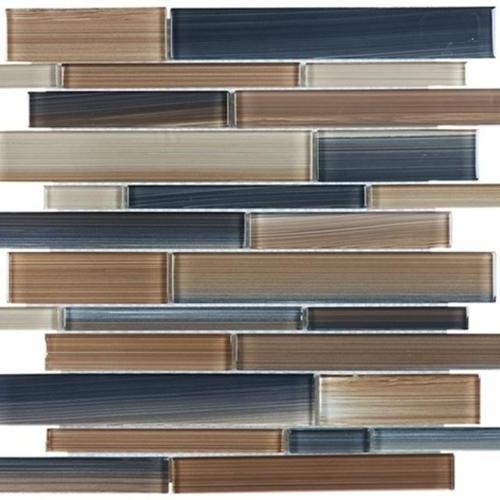 Here's a mosaic with a variety of textures and materials including stainless steel. This is Adara in the Specialty Shapes Tile Collection.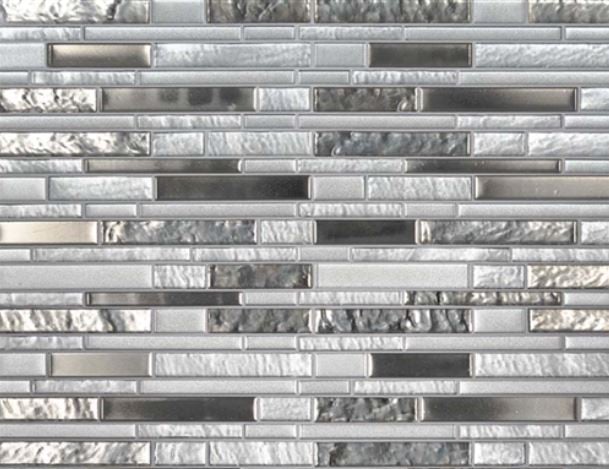 With a 12" x 12" sheet of square mosaics such as this, you can create a band across your backsplash, and mix those decorative bands with Travertine tile as you see below.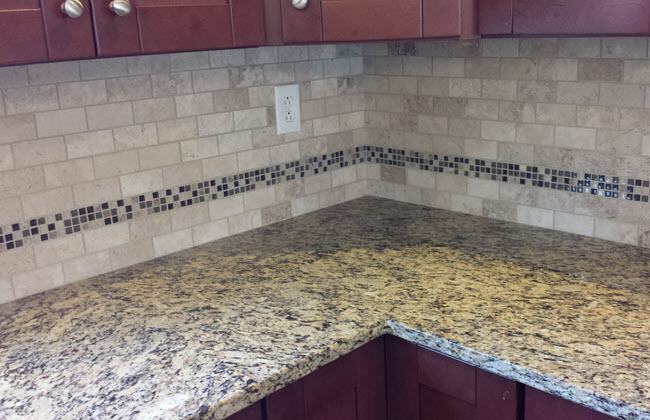 Here's another combination with white subway tile.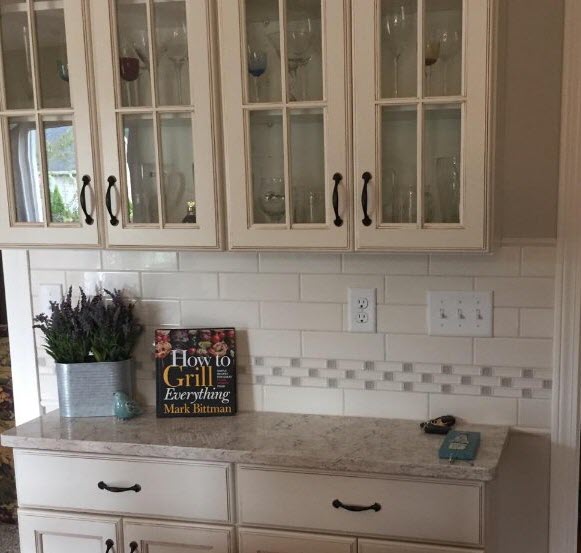 The example below mixes glass tile with different types of natural stones.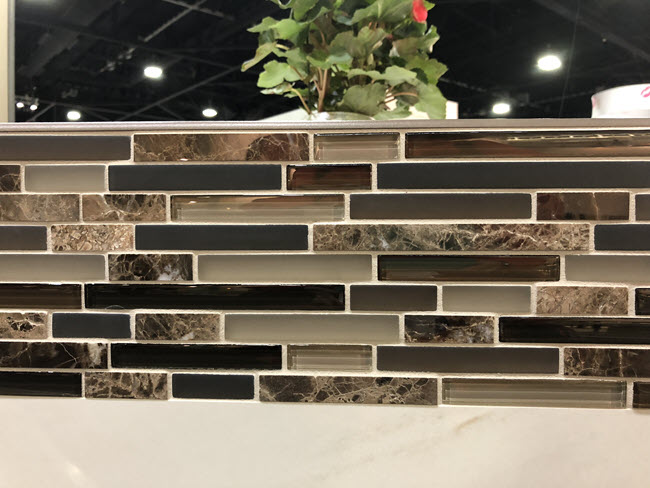 Here's how that look translates to a focal wall installation behind the stove.
This particular mosaic tile consists of Glazzio glass and slate in Sag Harbor Grey. The effect is stunning! It's linear, dimensional, and talk-worthy.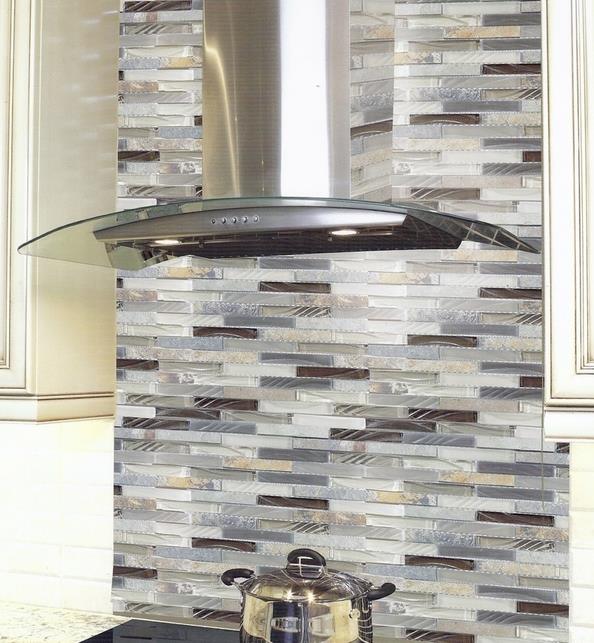 If a decorative band isn't enough wow! for you, you can choose to do your entire backsplash in a mosaic.
Here's a ceramic crackle mosaic with plenty of color, shape and character.
This next example consists of a limestone mosaic that combines brushed, hammered, and textured finishes in one backsplash. It creates an exciting visual counterpoint to the brushed granite countertop.
The installation below captures a fun glass tile filled with color and movement. The white cabinets and countertop would be boring without that colorful backsplash.
For a kitchen that is the entertainment center of a home, you can't imagine a more talk-worthy design feature.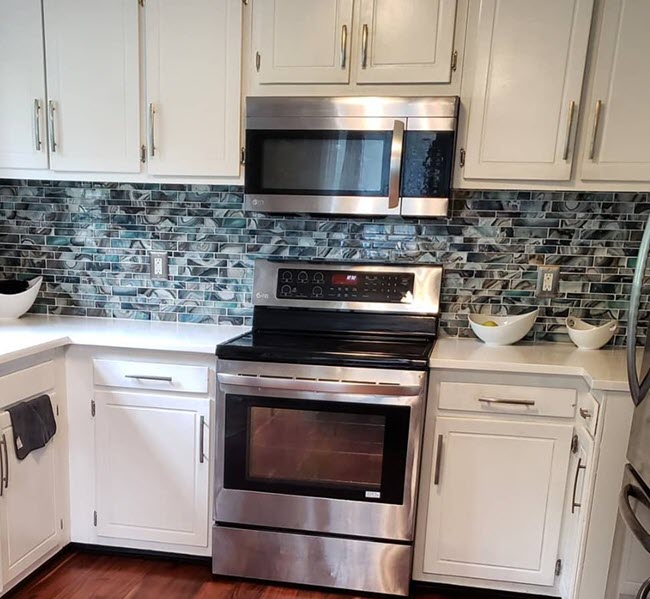 If it's metals you prefer, consider tiling your backsplash in brushed stainless steel. Below you see an installation that one of our designers created.
>> Learn more in Meet Randee Slotkin, Floor Decor's Designer in Orange, Connecticut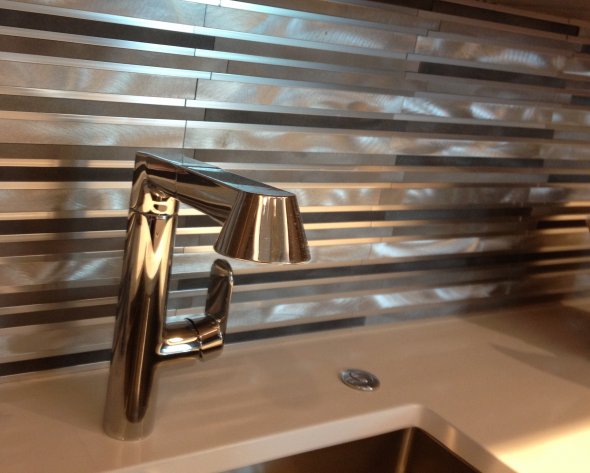 Whether it's a decorative band you have in mind or a bigger design statement, you definitely have options!
Backsplashes & Large Tile Do Belong Together!
Traditionally, backsplashes have been the domain of small tile - mosaics, strips, and 6x6 squares as you've seen earlier in this article.
What's new is large tile.
Below you see an installation with a 12x12 glass tile. Although not a true large format, in comparison to small squares and even smaller mosaics, this bold colorful statement is powerful given the tile size.
Some of the newer large format tiles come in 18x36. Look how clean and contemporary this backsplash looks given the large rectangular size of the tile, not to mention the neutral striated tones.
Chances are that you're familiar with wood plank tile - long, narrow, rectangular tile pieces that look like wood. Did you know that many of those long tile pieces fall under the category of large tile? And, that they look fantastic on walls?
Imagine using those planks on a backsplash.
Here you see a white-washed wood plank with a distressed finish.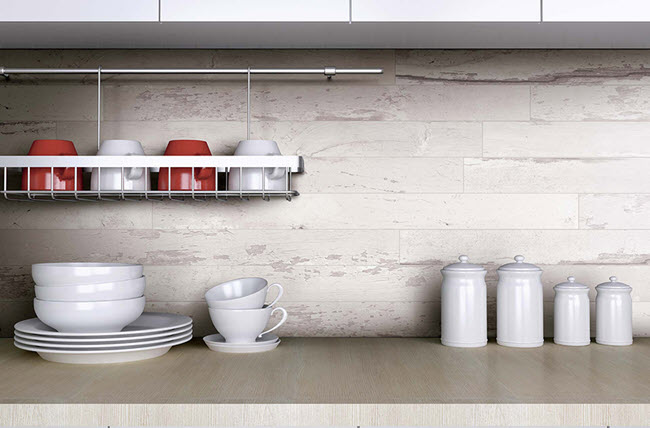 Here's another example with a slightly wider and shorter plank. Notice the variation from tile to tile.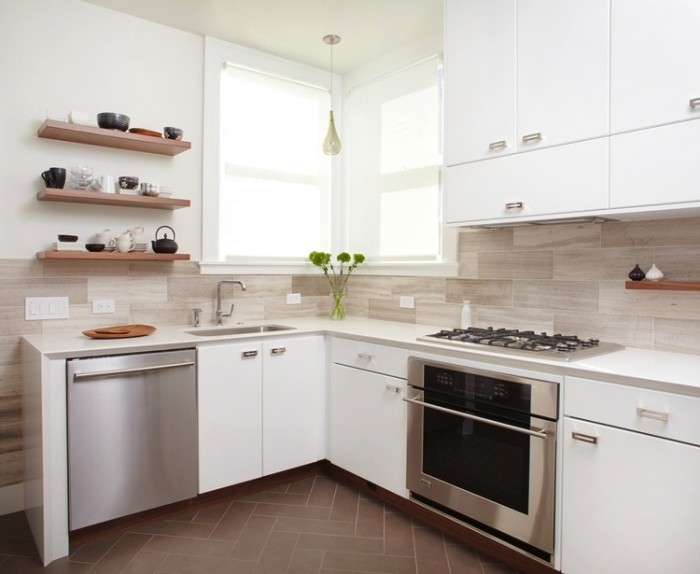 If you like pattern and shade variation, you will love this next installation of wood planks in three contrasting tones.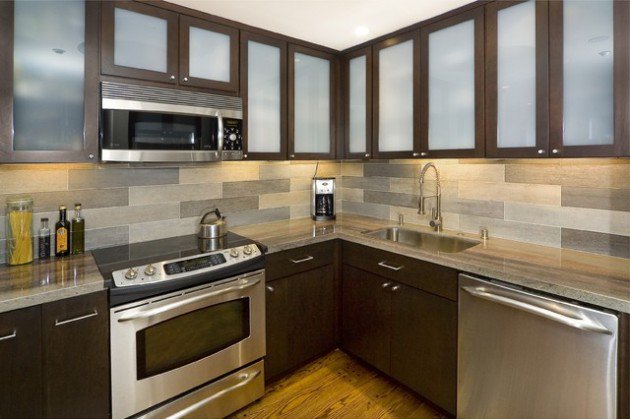 As tile gets even larger, you'll see backsplashes done with even fewer tiles, creating a sleek, modern contemporary look.
Regardless of your design style, there's a tile type that's perfect for you.
If you'd like to download these ideas, you can do so below.