Would You Like to Schedule Home Interior Design Services?
This is our Shop at Home service: let us bring the store to your home.
Whether you can't find the time to visit one of our two showrooms in Orange and Middletown, Connecticut, or you're looking for additional interior design help, Floor Decor Design Center can help.
Select carpeting, hardwood floors, tile, or any of the other options we offer from the comfort of your home.
Explore with an experienced designer how to make your home interior design match the vision you have for it.
We will not pressure you. All quotes are valid for 30 days.
We carefully treat each design as a custom project, and we work with you to meet your budget and deadlines to install the floors of your dream home.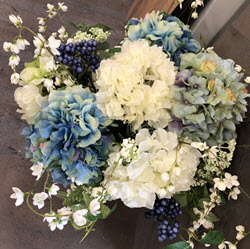 Experience for yourself the convenience and personalized service of Floor Decor Design Center's Shop at Home services. After all, making your home beautiful should be easy, simple and stress-free.
By the way, this service is ideal for business owners, too, not just busy homeowners.
Complete the form and we'll be in touch.
The Floor Decor Shop at Home Interior Design service is FAsT, FREE AND CONVENIENT.
Here's what you can expect with Floor Decor Design Center's Home Interior Design Service.

Step 1: Call the Floor Decor Showroom to Schedule an Appointment
First, there's no need to come into the showroom (unless you want to) as we can do everything right in your home or office.
Next, call either the Orange or the Middletown showroom to schedule an appointment. In the Orange showroom, you'll speak to Randee Slotkin. In Middletown, Stephanie will help you out.
During the call, we will ask about your project and what ideas you have about the design look you want to achieve. We'll schedule at appointment at your convenience.
Step 2: See the Samples in your Home
Once we've scheduled an appointment with you, we'll visit you at your home with samples based on the ideas discussed on the phone.
We'll do a project assessment to better understand your needs, discuss design options and get your reactions to the samples we brought and measure the area you intend to remodel so we can prepare a detailed quote.
Generally, this will take 30 minutes.
Step 3: Make a Decision
Once you receive your quote, your design associate will contact you to review it, answer any questions, and review our financing options.
There is no pressure to make any immediate decision and all quotes are good for 30 days. If you decide to go forward, we'll discuss next steps and timing for product delivery and installation and be available for questions and updates until the project is completed.
Once you have made your decision, your flooring will be ordered. Once it has arrived we will contact you to schedule your installation. We treat your home as if it was our own, so clean up of the flooring area, removal and replacement of furniture is included and done very carefully. We pride ourselves in maintaining and updating you on timelines, as we understand how important that is.