Floor Decor's Guide to Custom Flooring Installations
Custom flooring installations mean that you can truly customize what's in your home and on your home's floors to your unique sense of style and to everything in your home that's not cookie-cutter-based. That may mean accommodating a special reading nook, a dramatic stair landing, a stunning bathroom, herringbone floors, not to mention borders, and medallions to formalize the look and feel of a living room.

>> See PARQUET FLOORING, BORDER INLAYS, FLOOR MEDALLIONS, AND WOOD WALL PANELS FROM OSHKOSH DESIGNS

When you do business with Floor Decor Design Center with showrooms in Orange and Middletown, Connecticut, you can be sure that your final installation will reflect the wow factor you have in mind. You shouldn't have to settle for boring. Your home is unique to you, and we'll help you have the installations that capture your individual style and requirements.

This guide outlines options and possibilities.


If you have questions specific to pricing, we invite you to check out the Pricing Guide.
---
Custom Installation Guide Table of Contents

Custom Hardwood Floor Installation Brands
Custom Carpet and Area Rug Brands
---
Custom Hardwood Installation Brands
Although you'll find many brands of hardwood flooring when you visit Floor Décor Design Center, you'll want to focus on our three most popular brands if you dream of having extraordinary hardwood floors!
Those three brands - Anderson, Mirage, and Provenza Hardwood Floors - offer remarkable wood floor styles and patterns that are ideal for custom installations. The possibilities range from herringbone and parquet, to other patterned installations, and borders for floors, stairs, walls and ceilings and more.
>> See OUR 3 MOST POPULAR HARDWOOD FLOOR BRANDS: MIRAGE, PROVENZA, ANDERSON
For examples, go to the gallery of completed custom hardwood installations below.
Anderson Tuftex Wood Products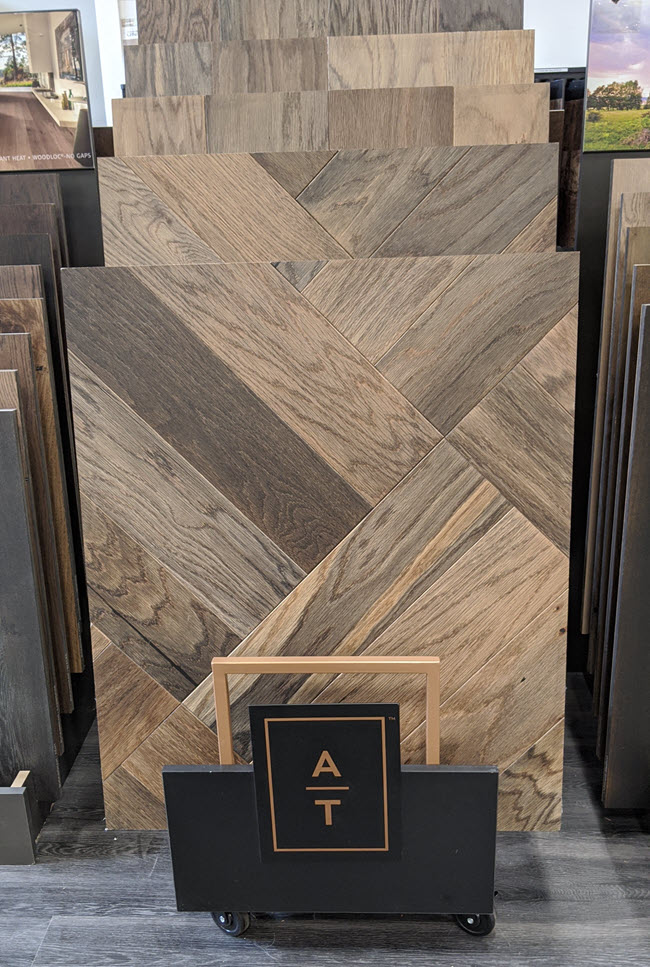 Anderson Tuftex manufactures stunning hardwood floors, as well as equally beautiful carpet that coordinates with specific hardwood styles. For example, Tuftex carpet style SPEAK works beautifully with Anderson Kensington, and Tuftex style Scout with Anderson Buckingham.
>> See OLD WORLD WOOD PLANKS AND PATTERNS FROM ANDERSON TUFTEX
---
Mirage Hardwood Floors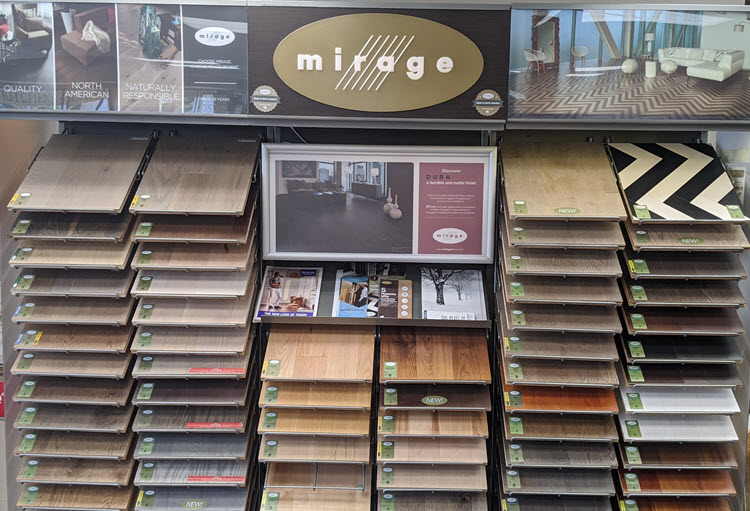 Mirage hardwood products are equally stunning.
>> See FOR THE HIGHEST QUALITY, SELECT MIRAGE HARDWOOD FLOORS
---
Custom Area Rug Carpet Brands
In this section, we detail the seven major custom area rug brands available at Floor Decor Design Center. You will also find these manufacturers highlighted in the Floor Decor Custom Area Rug Guide.
Note that the products here are different, offering you a greater range of design possibilities.
Couristan Rugs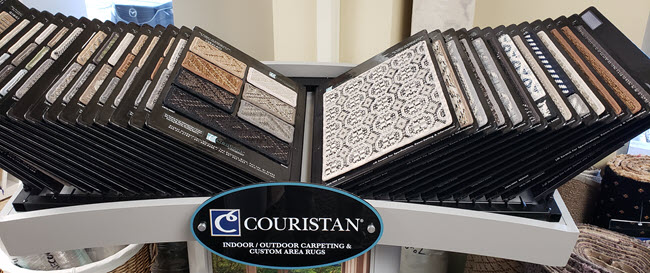 When you next visit Floor Decor Design Center in Orange, Connecticut, you'll have the opportunity to experience firsthand the beautiful selection of 28 luxuriously stylish Couristan products available in wool and wool blends. Every single style can be made into a custom area rug.
>> See TRY COURISTAN RUGS AND CARPETS FOR THE ULTIMATE IN STYLE AND LUXURY
You can also find rugs for indoor/outdoor use from Couristan in a wealth of designs from classic to traditional, casual and contemporary and in an array of rug sizes, including round ones..
---
Milliken Area Rugs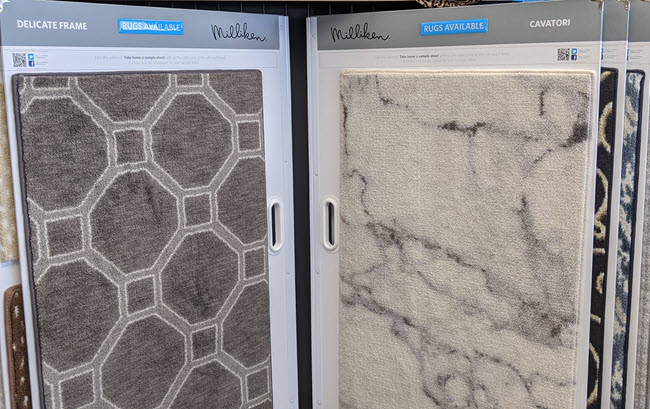 The Imagine carpet collection by Milliken truly takes residential patterned carpet to the next level, layering pattern, and color to create a collection of flooring that works in any decor. The collection includes 31 styles that range from classic to contemporary with bold florals and geometrics, stripes, tonal textures, animal prints, and more, in a rich range of colors.
You can easily create area rugs and runners to match your wall-to-wall carpet. Choose from five rug sizes:
7'8" x 10'9"
5'4" x 7'8"
3'10" x 5'4"
2'8" x 3'10"
2'1" x 7'8"
>> See TRY MILLIKEN CARPET FOR YOUR RUGS AND RUNNERS
The examples below give you a feel for the range of Milliken carpet and rug patterns and styles.
---
Nourison Rugs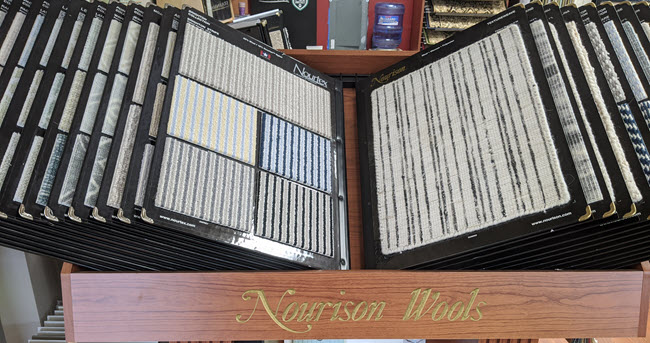 Known for luxurious wool styling, Nourison and its Nourtex brand of broadloom carpet and runners offer discerning homeowners distinctive designer styling and luxurious construction enhancements at remarkably affordable price points.
You can find Nourison wool carpets at Floor Decor Design Center in Orange and Middletown, Connecticut. You'll love the range of pure wool and special wool blend carpet styles that can easily be ordered as area rugs, too.
>> See CHECK OUT NOURISON WOOL RUGS AND CARPET FOR DESIGNER CHIC
---
Stanton Carpet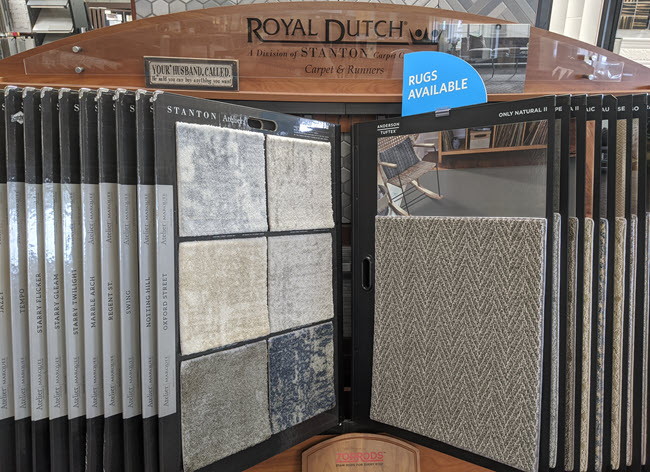 You'll love the range of carpet and rug styles and patterns available from Stanton Carpet. Stanton offers a variety of finishes for custom rugs including machine serging, patterned fabrics, wide cotton, linen, and faux leather.
The finished options are easy and range from modern edge (discreet and low-profile with a refined look) and machine serged (a substantial and prominent finished edge) to hidden stitch with a mitered corner and topstitch with a folded corner.
Stanton also offers three attached rug backing options:
Non-skid padding
Felt backing
Outdoor friendly cushion
>> See NEW SUPER SOFT CARPET STYLES FROM SHAW, STANTON CARPET, AND MOHAWK
>> See STYLISH ATELIER MAGNIFIQUE CARPET COLLECTION FROM STANTON
---
Tuftex Carpet and Rugs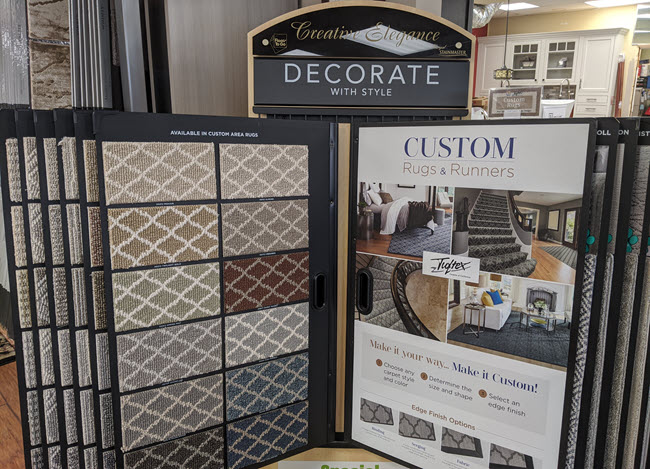 What makes Anderson Tuftex stand out in the world of area rugs is pattern versatility in a variety of colors. You'll find versatile classics, subtle contemporaries, bold geometrics, tonal compositions, and more -- all ready to complement any room in your home.
Not only can you opt to install these patterns and styles as wall-to-wall carpets, but you can select any in a standard rug size or customize it to fit perfectly wherever it needs to go.
---
Tile for Custom Floors, Walls & Backsplashes
Tile represents an amazing category for creating one-of-a-kind design statements on floors, walls, and backsplashes in a variety of spaces in your home. In the Connecticut area, kitchens and bathrooms tend to be popular areas for using tile.
To give you a feel for the range of possibilities, here are blog articles focusing on specific tile topics:
>> FEAST YOUR EYES ON MARBLE LOOK PORCELAIN TILE
>> COSMOPOLITAN TILE DESIGNS FROM SHAW TILE AND STONE
>> DESIGNING WITH WOOD PLANK TILE
>> DISCOVER DECORATIVE STONE PEBBLE TILE FOR YOUR HOME
Here are articles specifically focused on backsplashes:
>> TRANSFORM A BACKSPLASH OR FIREPLACE WITH TILE
>> SEASHORE CERAMIC TILE & MOSAICS FROM GENROSE
>> THREE TILE BACKSPLASH TRENDS FOR YOUR CONNECTICUT HOME
You'll find guidance on pricing for tile projects in these two articles:


>> BACK SPLASH TILE COST GUIDE

>> CERAMIC AND PORCELAIN TILE COST AND INSTALLATION PRICE

When it comes to kitchen and bath redesigns, Floor Decor Design Center partners with the J&J Complete Home Team: John and Jennifer Manzione.
---
Project Visualizer
Visualizer for Floor Decor Design Center Products
Sometimes it's helpful to use an online tool to get a sense for the products you're considering. That's when a visualizer is useful. When you explore the Floor Decor Design Center product catalog, you'll find that you can make use of the Floor Decor Design Center visualizer. It's easy to use and allows you to upload your very own images.
>> See HOW TO VISUALIZE YOUR FLOORS OR KITCHEN AND BATH REMODEL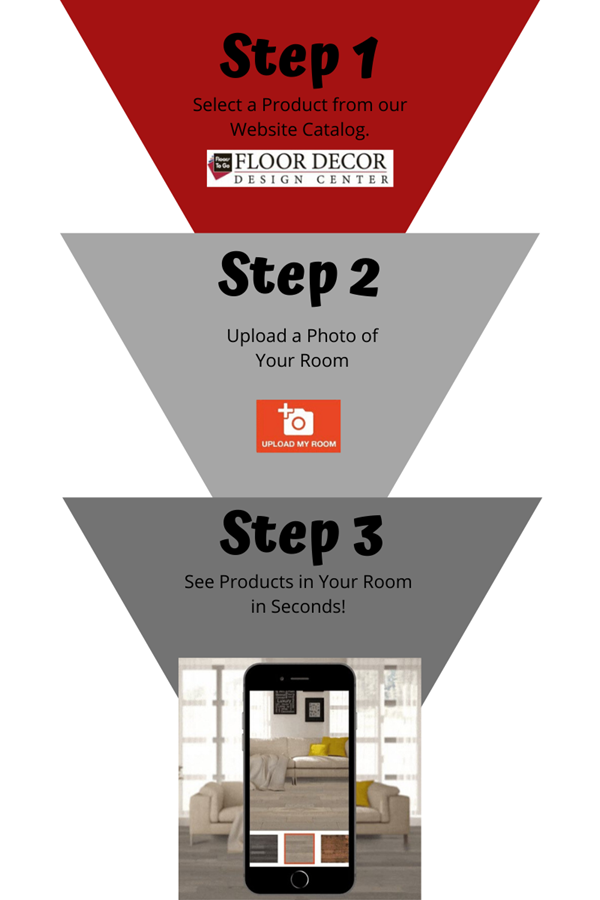 ---
What Customers Say About Custom Installations by Floor Decor
Always a Stress-Free Experience!

Over 10 years ago I wandered into Floor Décor looking for an area carpet for our living room... the person in the showroom was so helpful and offered swatches to take home before I decided....easy! Fast forward to our current kitchen/dining room renovation and of COURSE we called Floor Décor for a quote!

We LOVE our new hardwood floor! From working with Mike, Janine, and the team to the rip out of the old and install of the new--it was a stress-free experience.

They totally made it easy on us...keeping us informed of next steps and what to expect. Even when it rained unexpectedly on the delivery day of the floor they offered to come over and help me cover and protect the boxes!

Now it's time for backsplash tile as we complete this new kitchen project and after consulting with Randie we found a perfect solution rather quickly; reviewing samples at the store and then bringing them home!

The team is totally professional and friendly...it's like asking your friends what they think...and that kind of customer service and attention to detail is rare these days!

Thank you, Floor Décor team!! :)
Carol and Mike S. West Haven, CT
Great customer service!

I wasn't sure what type of kitchen flooring I wanted. They were very informative and helpful. There is a large selection to choose from.

Definitely recommend Floor Decor!!!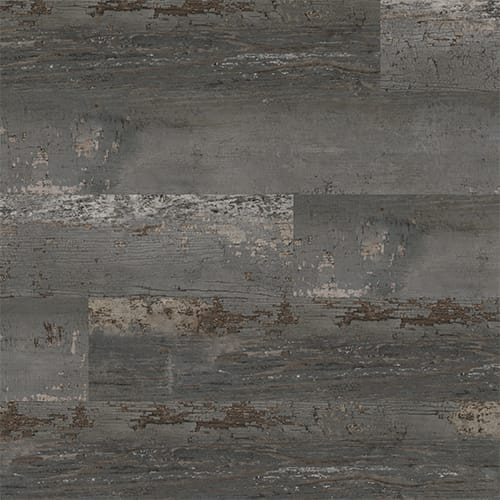 Cindy M. Milford, CT
You can't get any better!

Floor Decor recently installed carpeting for me. The work I had done was very complicated and meticulous, involving a lot of custom cuts. The technician did a beautiful job and I could not have asked for anything better.

I have purchased area rugs and runners from Floor Decor in the past and they have always been good to me, so I knew I wanted to work with them for this big project.

I recommend Floor Decor for excellent service and workmanship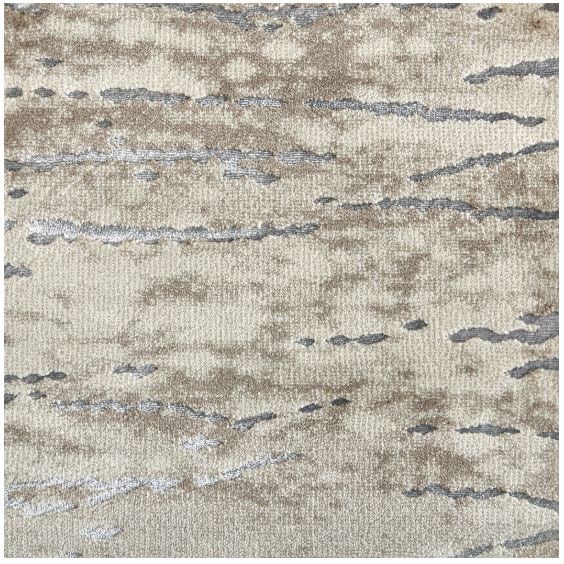 Joe B. Milford, CT
Floor Decor Exceeded Expectations!

We have used Floor Decor over the last 10 - 15 years for all the floor projects in our house: bathroom tile replacement, hardwood floor refinishing, carpet replacement in all 4 bedrooms, and laminate installation in our finished basement.

Michael Phoenix and his staff are extremely knowledgeable and helpful in selecting the best materials for the project. They are "hands-on" with pre-installation site visits to make sure the installation goes smoothly.

The installation crews they use are efficient, professional, and courteous. Michael and his staff exceeded expectations.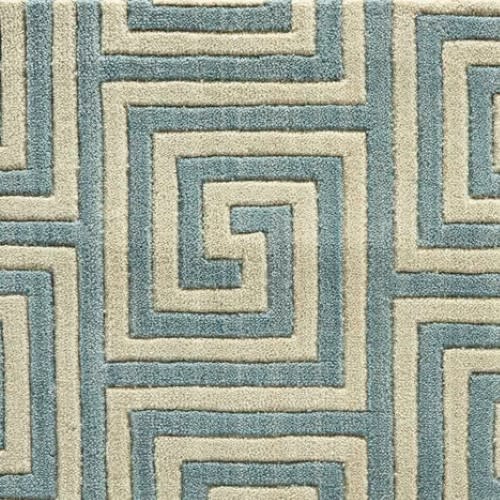 Jerry C. Milford, CT
Outstanding and Very Friendly Customer Service.

When my wife and I walked into the store we saw a bit of everything for your flooring needs.

Mike came over to us and introduce himself. We told him we were working on the bathroom and he guided us to all the right displays. He put everything together for us and gave us a great price.

Everything was special-order so he kept us updated with the shipments. Their customer service is outstanding and very friendly.

Keep up the great work. I'm glad we found Floor Decor from NY.

Thanks again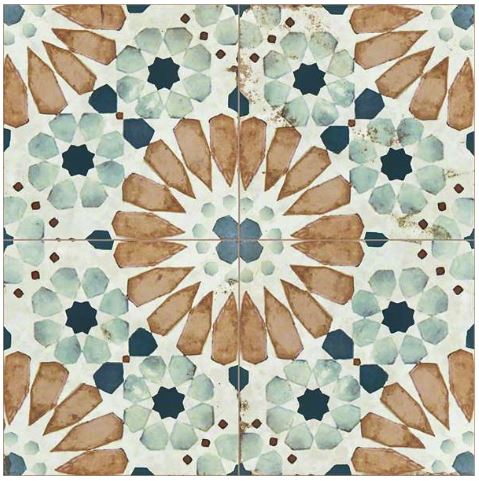 Elliott R. Peekskill, NY
This was our second purchase from Floor Decor.

We were shopping for a Luxury Vinyl wood-look product. We found the showrooms in both Orange and Middletown to have a great selection. We found a wonderful flooring that fit our budget and satisfied the look we were going for.

Mike came out to measure and was meticulous in his schematic and calculation. When we discovered the product was back-ordered, Mike researched and found some availability in another State.

We were very satisfied with the installation crew and the end result! The new flooring is beautiful and functional.

Thank you Floor Decor, Mike, and Janine!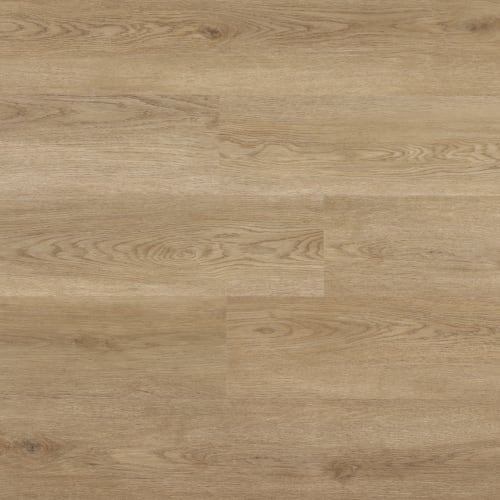 Sharon G. Durham, CT
---
Don't hesitate to contact us if you have any questions!
Thank you for your business.

Janine Geneste & Michael Phoenix