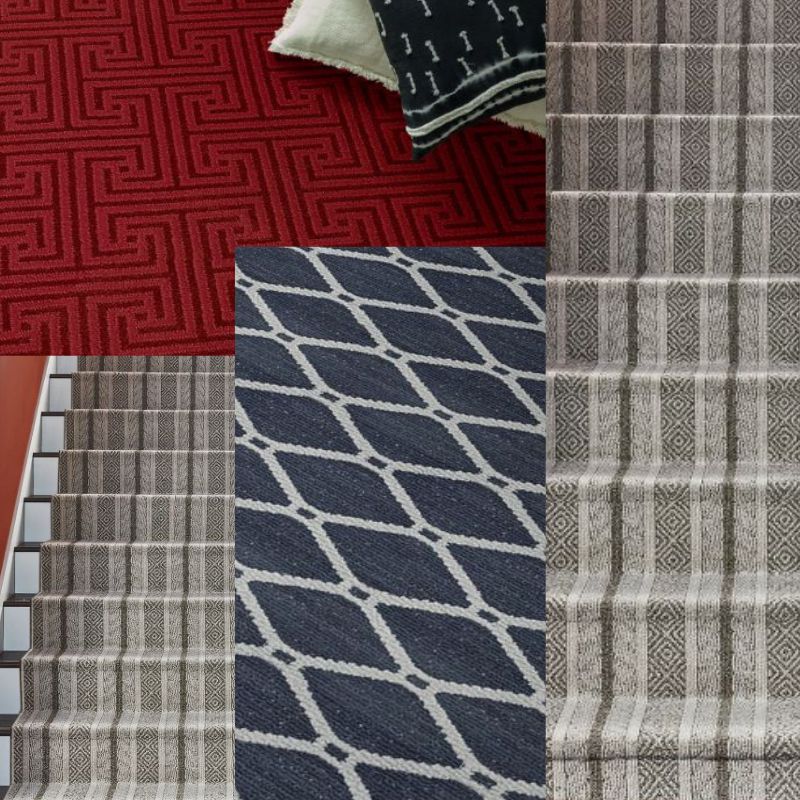 Did you know that you can create any custom area rug you'd like from Anderson Tuftex? In this article, you'll discover a few of the many patterns available to you.
Come explore what's possible at Floor Decor Design Center!
Anderson Tuftex's Unique Area Rug Patterns
What makes Anderson Tuftex stand out in the world of area rugs is pattern versatility in a variety of colors. You'll find versatile classics, subtle contemporaries, bold geometrics, tonal compositions, and more -- all ready to complement any room in your home.
Not only can you opt to install these patterns and styles as wall-to-wall carpets, but you can select any in a standard rug size or customize it to fit perfectly wherever it needs to go.
Here are a few Anderson Tuftex products to give you a feel for the range of possibilities.
Imagine Artifact as a Custom Area Rug
Below, you see Artifact in the color Cherry Blossom.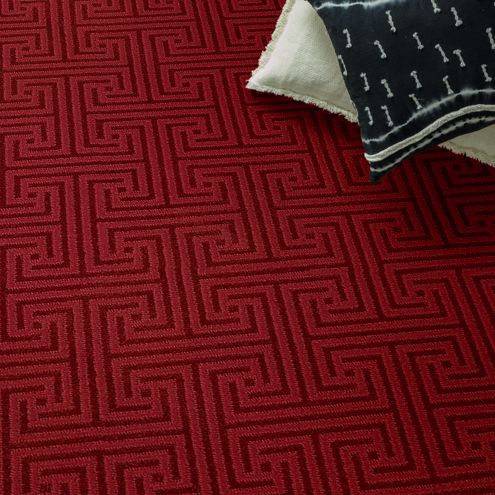 Artifact is a textured loop-construction carpet that finds its influence in traditional Chinese lattice, which inspired the striking and elegant geometric design.
When you look closely, you notice that the pattern features combinations of contrasting lusters. The pattern is medium in scale and available in 18 sumptuous shades. Consider adding a touch of quiet drama with a timeless neutral, or choose a statement-making red or deep black.
Try a Linear Stair Runner with Chase
If you love linear looks, you'll find several beautiful patterns to choose from.
For example, there's Chase, pictured below.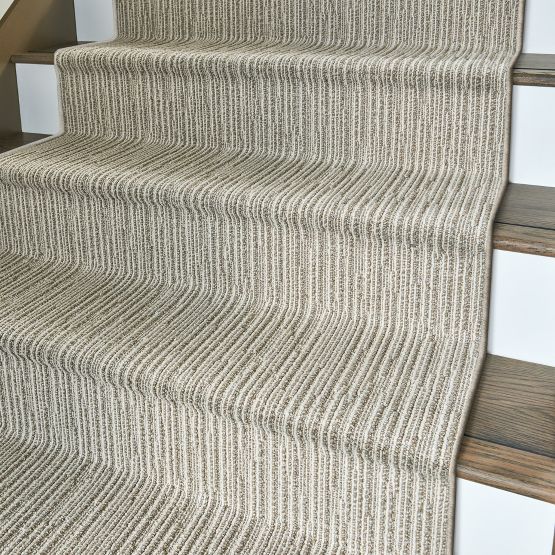 Chase's soft linear texture points the way to your next adventure.
This is a patterned loop where the layers create enough movement to keep things interesting, and the Stainmaster® PetProtect® carpet will make sure that any dirt tracked inside won't stop the game in its tracks.
>> See Try Tuftex Carpet for Style and Pet Protection
Anderson Tuftex suggests combining one of the 12 fun neutrals with a larger pattern like Speak or a fleck like the Bark Side.
Speaking of Custom Area Rugs with Speak
Speak comes in six colors and makes a powerful statement as you see in the image below.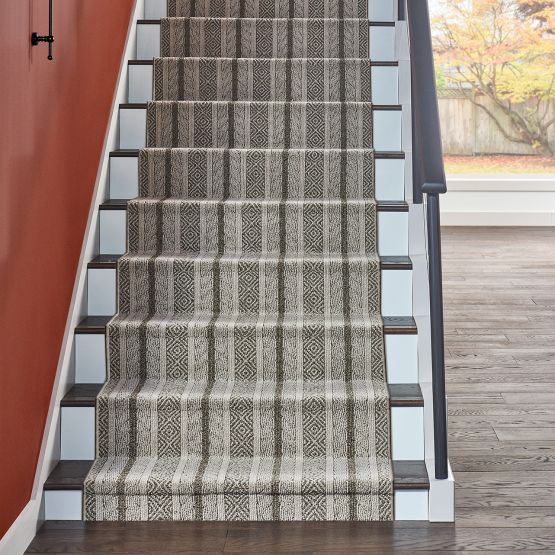 Speak's pattern combines braid and diamond stripes to pack a big punch in any room without overwhelming it.
Imagine cutting this pattern to size for an area rug to coordinate with your stair runner.
Speak is color and fade-resistant, so no matter what kind of mess you're cleaning up, your pattern will stay vibrant and clear.
Create a Pawsome Custom Area Rug with Wizard Of Paws
For another textural striped look, try Wizard of Paws.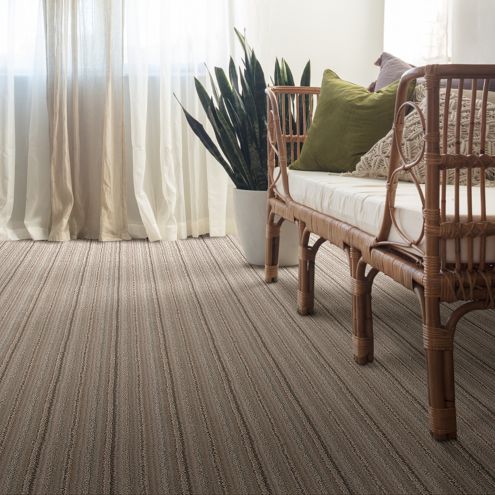 (Did you notice the playful product name? You'll find plenty more to delight you!)
Well, according to Anderson Tuftex, this colorful, linear, carpet is infused with (almost) as much personality as your pet.
On top of that, it's inspired by Peruvian artisan textiles. You'll notice multi-dimensional characteristics that come from incorporating multiple colors of yarn to create unique beige and grey neutrals, as well as lovely blues and one brown for a total of 12 colors.
Be Marrakech-Inspired With Your Custom Area Rug!
Here's a marvelous diamond pattern for your home! It's called Marrakech.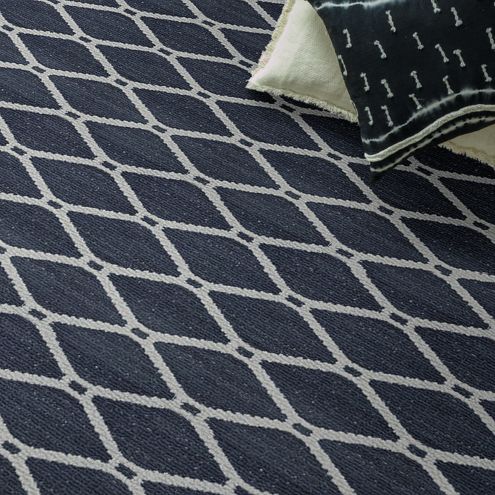 Marrakech comes in 18 colors including Indigo - pictured above. The look is fresh yet classic and can either be high-contrast or very subtle.
Care for a Little Madera for Your Area Rug?
You'll love this next pattern called Madera. It's a stunning window-pane pattern that lends itself perfectly to an area rug or a runner.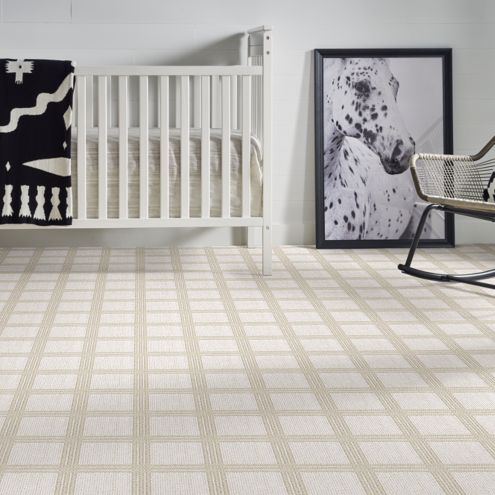 Madera comes in 18 classic colors.
What About a Pocketful of Pose-Inspired Area Rug?
This next pattern is sure to appeal to you.
It's lush and subtle with a wavy pattern that looks fabulous and soft no matter your design style preference.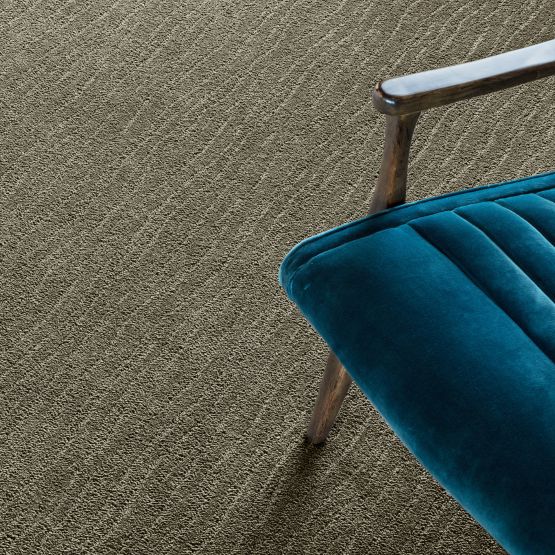 This pattern brings to life watercolor waves. Its large, moving lines travel the length of a room and give you the feel of texture and pattern but also keep the feeling of hand-drawn detail.
You'll find 30 inspired neutrals that are sure to calm any environment the Pose collection encounters.
What Makes Anderson Tuftex Stand Out for Area Rugs?
According to Tuftex, they are all about designing floors with intention and crafting them with care.
With these area rug collections, you'll find products built to last, to meet a real need, designed with thought and intention, and imbued with timeless design principles.
If you yearn for simplicity and quality, purpose, refinement, and comfort, chances are that you'll want Anderson Tuftex custom area rugs.
Ready to Explore Anderson Tuftex Custom Area Rugs?
If you're ready to explore what's possible for custom area rugs, we hope you'll come to see what's available at Floor Decor Design Center.
We invite you to visit one of our two showroom locations in Middletown or Orange to experience the Anderson Tuftex collection firsthand.
Let us know of any questions in the comments or contact us.
We look forward to helping you.
Thanks for reading,
Janine & Michael
Note: We originally published this article on 07/08/2020, and have updated it.