Looking for the Perfect Sized Custom Rug for Your Home? We Have It!

There's nothing quite like finding the perfect sized custom rug to complete a space in your home. It's the right size, the right design, the right shape - making it truly perfect.
In fact, that's why when you're searching for custom rugs online what comes up are sites such as Pottery Barn, West Elm, Crate & Barrel and others. Those online retailers are the first to realize that an area rug truly ties together the overall design.
That said, when you shop some of those resources, you don't necessarily end up with an area rug that is totally unique to you. However, when you work with a resource such as Floor Décor Design Center, not only can you create a custom sized area rug, but you can do so with any of the carpet styles you'll find in our showrooms and combine it with custom carpet binding, too.
Let's explore in more detail.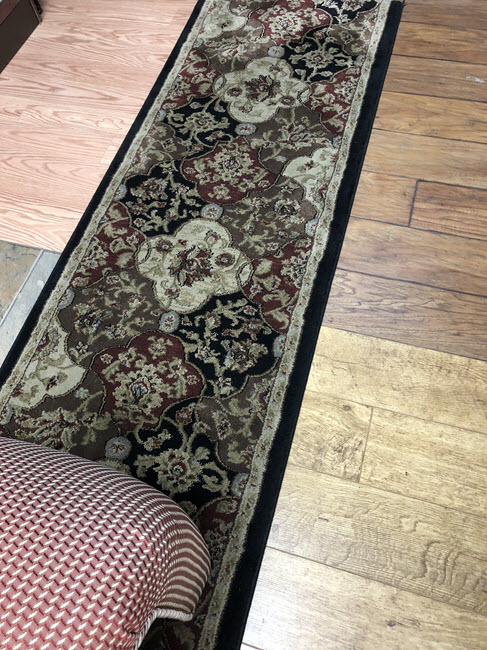 What Goes Into Creating Your Perfect Sized Custom Rug?
As popular as traditional runner patterns are with solid borders running along the length, more and more customers have been asking for one-of-a-kind rug creations. They have hardwood floors and want to add an area rug that reflects their sense of style and provides just the right flooring solution to create a conversation area, create a sense a flow through the hallways in their space, add safety and cushion on stairways or any number of other reasons.
Does that sound like you?
Custom Rug Sizes
When you're looking for an area rug, you quickly discover that you can have them in any of the following standard sizes:
If you have a more specific size in mind - such as 9'-3" x 12'-7" - you are out-of-luck, unless you opt for a custom size area rug.
Custom Rug Binding
When you decide on a custom rug, you can also customize the binding tape to make more of a statement.
The standard binding tape is 1/2". With a wide 1.5" binding tape you can coordinate or contrast with the style and pattern of your rug.
Custom Rug Padding
Here, too, you can customize. You can choose a custom fit padding or opt for an attached one.
>> See HOW TO SELECT THE BEST PAD FOR YOUR NEW CARPET
Custom Carpet Styles and Patterns

This is the best part! Essentially, you can choose from any broadloom carpet available from Floor Décor Design Center.

You can opt for super soft carpet styles.

>> See New Super Soft Carpet Styles From Shaw, Stanton Carpet and Mohawk

Perhaps you want to coordinate with your window treatments.

>> See An Overview of Window Treatments For Connecticut Homeowners

You can select wool carpet, nylon carpet, pet-proof carpet as well as polypropylene carpet. Depending on what you're looking to accomplish with an area rug, you have options! Some of the most popular choices for custom sized area rugs include patterns, geometrics, transitional and modern patterns as well as shags.

To give you an idea of what we are describing, here are several images of different Stanton Carpet patterns.

>> For more ideas, be sure to check out the Custom Area Rug Guide.

Here's a tree-bark inspired pattern with nice luster.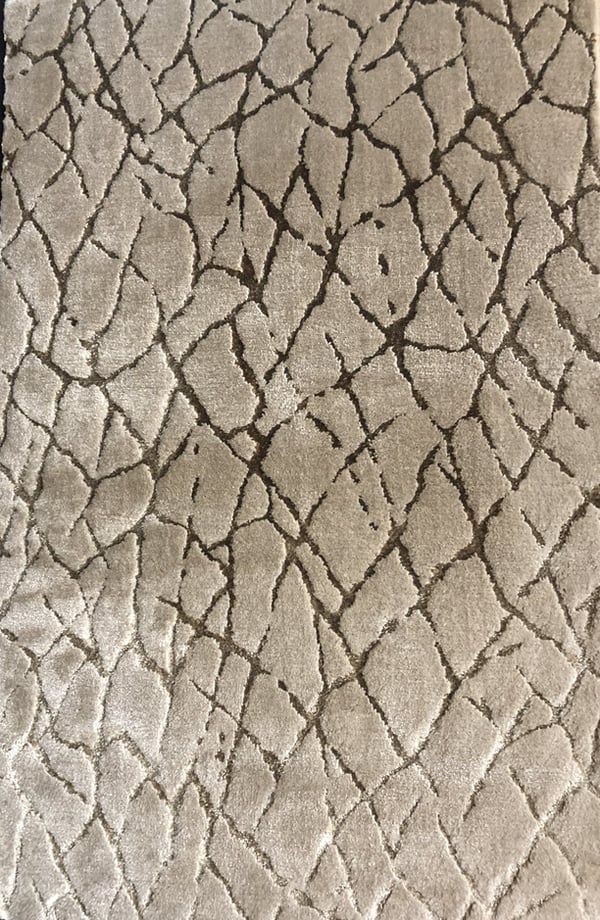 If you're looking for a more subtle pattern, you might like this linen-inspired style.
Or, what about a contemporary pattern that contrasts matte and shine with a large dot pattern?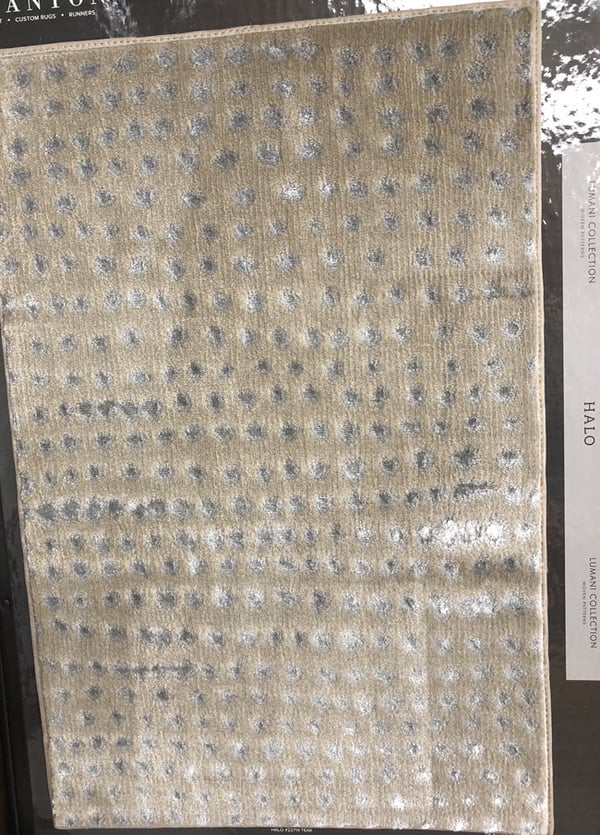 This style adds texture to the mix...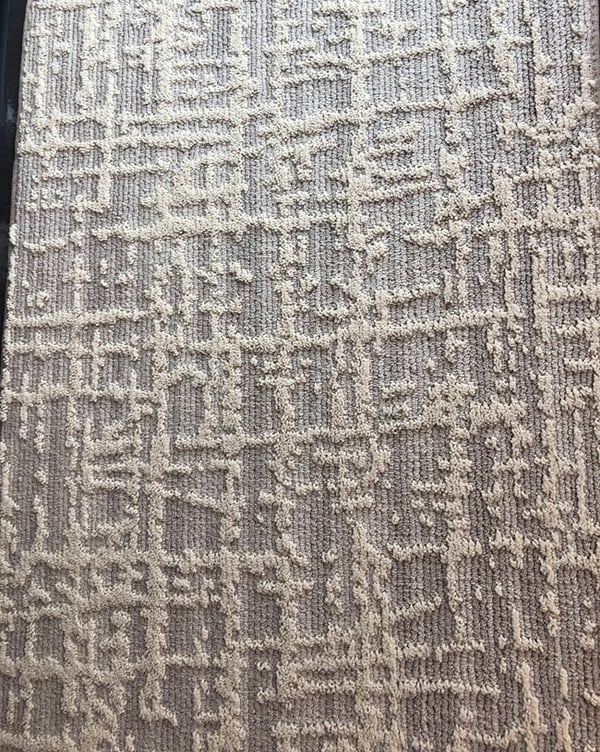 Don't forget that you can also add color with a boldly contemporary style such as this.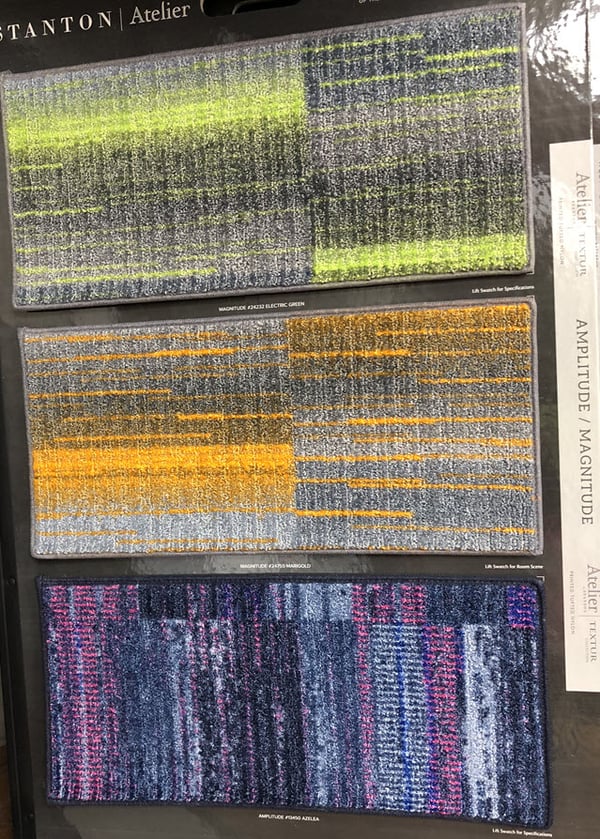 Custom Delivery Options, Too
Once you've finalized your choices, you can sit back, relax and anticipate the day when your custom area rug arrives to grace your home.
We will ship it directly to you and it will reach your home within two weeks.
If you prefer, though, we can deliver and spread your rug. This is an add-on service and costs $200. Depending on the size of your custom sized area rug, this can be very helpful.
Ready to Discover and Customize Your Perfectly Sized Area Rug?
When you are, we hope you'll visit Floor Décor Design Center in Orange, Connecticut or contact us with your questions.
You can also explore the Custom Area Rug Guide.
We look forward to helping you.
Thanks for reading.
Janine & Michael
Note: We originally published this article on 08/29/2018, and have updated it.