What are your reasons for buying flooring at one store rather than another? Could it have something to do with having a positive experience rather than a negative one? At Floor Décor Design Center in Connecticut, we pride ourselves on going the extra distance to make sure our customers are delighted - with the product they purchased, the installation, and every aspect of doing business with us.
Floor Decor Design Center Depends on Referrals fROM hAPPY cUSTOMERS
Our business depends on word-of-mouth referrals. In other words, your reviews and feedback matter. Here's an example, from Paul S. who purchased LVT:
"After a poor experience with a different flooring company referred to us, I stopped in Floor Décor and met with Michael to discuss our options. I found him very knowledgeable and professional. He measured our job and explained all the steps of the process. Our installation was on time and came out beautiful. We are very happy with Floor Decor, their support through the process, and their professionalism. I would use them again and highly recommend them."
Floor Décor Design Center is

NOT

Floor & Décor
Perhaps you noticed that the name of our business shares two words with a very large national flooring retailer. That is all we have in common!
Sadly, we occasionally receive reviews meant for the other organization. In fact, an unhappy consumer recently left us a scathing review that -- once he realized he had identified the wrong store in the wrong state (he was looking for Florida rather than Connecticut) -- he kindly agreed we could share with you here.
The result is this article with five reasons to buy flooring here in Connecticut from Floor Décor.

Why You Should Buy Flooring at Floor Décor in Connecticut: 5 Reasons!
1. Full-Service Local Flooring Retailer
That review starts with,
"Sadly, I was most disappointed with my transaction and service from Floor Décor in St. Petersburg Florida this past month. We spent over $4,000 for marble tiles and supplies to put into our house. The person we dealt with seemed very friendly and helpful. But after purchasing the tiles trouble started.
We ordered 288 tiles. Set up delivery. Upon delivery, we found that 20% of the tiles were the wrong ones. After calling the store to try and correct it, they did not have the stock and I was not getting a resolution on the remaining tiles needed to complete the project we were doing."
When you buy from Floor Decor, you are doing business with a Connecticut-based flooring store with two showrooms: one in Orange, the other in Middletown. Not only will you find us friendly and helpful when you come to the store but we are more than competent. We are flooring experts. If an issue develops, you will be able to connect with someone who cares about you and will resolve your situation.
Unlike at national big-box stores, you'll find that Floor Decor is focused on serving clients who live in the same community we live in. When you buy flooring locally, you support everyone in the community.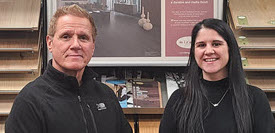 2. Family-Owned and Operated
The review then details how impossible it was to reach responsible, competent, and interested live people:
"After calling the store many times I was not getting a solution from the representative who sold us the tiles and materials.
As a note, there were also problems getting our materials put together for the order. The person we were dealing with did not put in the order and I had to chase it. So I found myself losing confidence that I was going to get everything I had ordered in a timely fashion or even when. I drove back to Floor Décor (30-40 minute drive). And had to physically make sure the order happened. I again tried to get the full tiles order worked out."
You will never encounter this sort of situation when you buy from Floor Decor Design Center!
Here's why:
We are a family-owned business established in 1998 serving Connecticut homeowners and their businesses. We are relentless in striving to give each and every one of our customers an exceptional floor buying experience.
At the same time, we have national buying power because we are a member of the Floors To Go buying group of 800+ locally owned flooring retailers, giving us the buying power to compete with big-box and online retailers so we can offer you exclusive programs and stunning flooring offerings. We joined Floors to Go in 2016.
>> See MEET THE OWNERS OF FLOOR DECOR DESIGN CENTER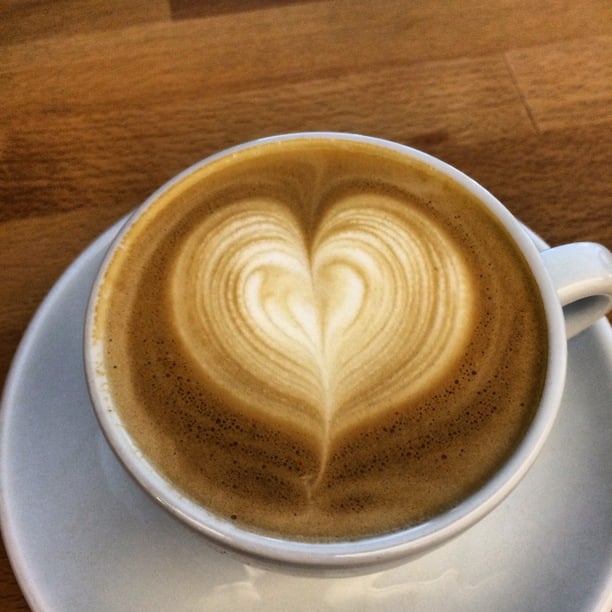 3. Intensely Passionate About Customer Service
Let's move on to customer service. It's something we are intensely passionate about providing customers with.
That's not what the reviewer encountered!
"On another note, when I found that the person I was dealing with was incompetent and not on top of this, I called the manager. I was sent to what they call the command center. The person I spoke to was unprofessional and seemed confused and could not find my order. She also seemed irritated and annoyed instead of being in control and willing to handle whatever problems we were going through.
I had ended up calling the command center two times and finally, I asked for the manager. The manager was too busy to take my call so I left a message. The manager NEVER called me back nor did a representative of the manager."
Can you feel the frustration?
>> Read reviews customers like you have shared with us
4. Flooring Specialists Who Manage the Entire Process For You
An important part of being an expert or specialist is knowing what has to happen when and managing the entire process from start to finish so you, the customer, can focus on other things while we focus on what we do best, rather than this kind of a situation:
"I had to go back to the original sales or store rep I was working with.
It took 3 trips to the store, and 20 texts, and 10 plus phone calls to resolve the order, get what we ordered in time for the installers to do the job... I had to continually contact (the sales rep) and prod every day to ensure it was going to happen.
It took a few weeks after the order to finally get everything we needed and the order did end up being correct."
>> Meet the Floor Decor Design Center Team
5. A Professional Experience from Beginning to End
Ultimately, what you're most probably looking for is a professional experience where your experts not only know what they are doing but do it correctly unlike this sad situation:
"But the experience was unprofessional, and I felt that dealing with what I felt was incompetence caused me to have to work harder and stay on top of the purchase till I got it right. It caused unnecessary stress.
They should have completely verified the order before shipping it to us. That was the first big mistake. Instead, they sent us 55 tiles that were the wrong ones.
It was obvious to me that the sales rep was either improperly trained or not qualified to handle our translation properly. This is horrible Public Relations for the store. Quality of service to me is vital to the prosperity of any company... What I just went through in the past weeks is a big phat zero."
The experts you will work with regularly train with product representatives to understand the latest and greatest technological advancements in flooring. We stay on top of our customers' purchases and are committed to making sure each and every transaction is right.
Causing you stress is not part of our game plan.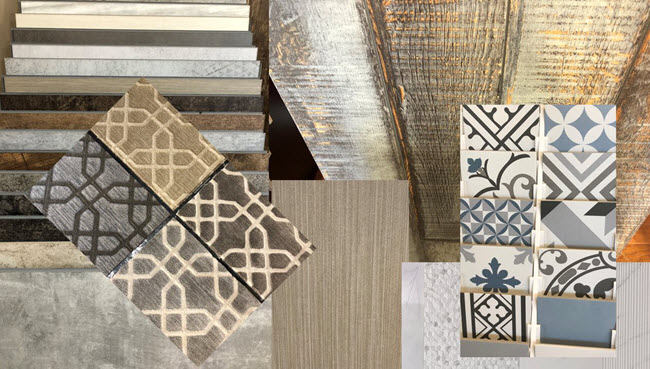 What's Your Reason for Buying Flooring From Floor Decor in Connecticut?
Here's one more! You'll be delighted with the expansive range of flooring products you'll find available when you visit the Floor Decor showroom!
You'll be able to select from the area's largest selection of Made in the USA quality name brand flooring such as carpet from Shaw and Mohawk, as well as hardwood, laminate, waterproof flooring from Armstrong, and more. You'll find the latest in flooring and design trends along with professional advice to help create the home of your dreams. You won't be disappointed!
You can get a taste by exploring the product catalog and checking out the new arrivals featured on this blog.
In the meantime, we invite you to explore Floor Decor Design Center so you can experience for yourself the latest in flooring trends.
Let us know of any questions in the comments or contact us.
We look forward to helping you.
Thanks for reading!
Janine & Michael