Have you visited the Galleria Floor Decor showroom in Middletown, Connecticut? If not, I invite you to experience it virtually through this article, as you did when we took you through the Orange, CT showroom.
We consider it important since our goal is to give you a feel for what makes us unique and ideally suited to help you with your flooring and design needs.
WELCOME TO THE Galleria FLOOR DECOR DESIGN CENTER VIRTUAL TOUR!
Floor Decor Design Center is a specialty flooring store located at 234 Middle Street in Middletown, CT. We are conveniently located right off Interstate 91. If you are headed south from Hartford, you can see the building.
You'll find plenty of parking and a warm welcome. We pride ourselves on being a design resource where friends send friends.
>> Read reviews about shopping at Floor Decor Design Center
Part of the Floors To Go Buying Group
Have you noticed that our logo includes in the left corner the words "Floors To Go"?

That stands for the Floors To Go buying group which includes over 300 privately owned and operated retail showrooms that offer a wide selection of carpet, hardwood, laminate, tile, area rugs, vinyl, and window fashions.
As a result, you'll find incredible pricing when you shop Floor Decor, along with fantastic guarantees, lifetime installation warranties, and lifetime product warranties.
>> See Featured and On Sale Products
Exploring Wood-Related Flooring Products
What makes this 30,000-square-foot showroom unique is that visitors have access within one space to businesses specializing in flooring, appliances, plumbing fixtures, tiles, and interior design, not to mention the largest stone gallery in Connecticut.
When you enter the building, you'll find Floor Decor on the left, with a wealth of flooring samples.
You'll first notice hardwood products. We've prominently placed some of our favorite styles from Provenza.
In this area, you'll find products ranging from hardwood, engineered wood, laminate, luxury vinyl products, vinyl, cork, and more.
Just as in the Orange showroom, this is an area we are constantly updating and rearranging. This has to do with new exciting product introductions and displays that help to explain the benefits associated with each product.
Don't forget to look down. When you do, you'll notice that you're walking on the products displayed. You'll be able to compare one category to another and determine which look you prefer.
Be Sure to Explore Floor Decor Design Center Online!
If you like to browse from you home before heading to a showroom, you'll want to explore the Floor Decor website first. It's a helpful companion to this virtual tour. In addition to links to our product catalog, you'll find these links to informative articles from Michael's Floor Talk Blog helpful.
For example, when it comes to wood flooring:
>> See How to Choose the Right Hardwood Floor for Your Home
>> See For the Highest Quality, Select Mirage Hardwood Floors
>> See Hardwood Flooring That's Scratch-Resistant From Armstrong
>> See Best Oil for Wood Floors? Rubio Monocoat Natural Finish
Room to Contemplate Design Possibilities
Part of being welcoming is offering room to think so you can contemplate the various design choices available. Shopping for flooring can be overwhelming. That's why you'll find spaces such as this one to take a break or get more comfortable diving deeper into product possibilities.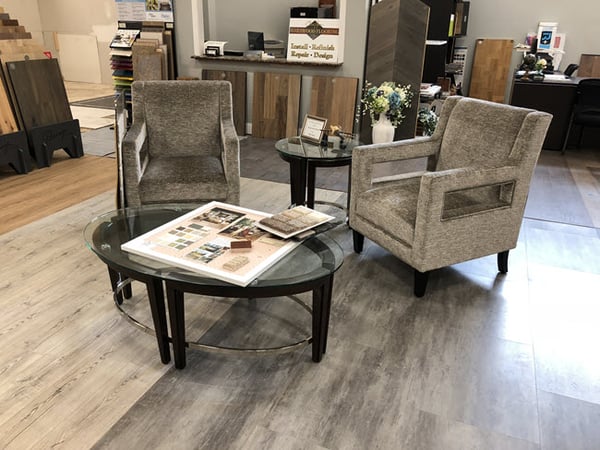 From Hard-Surface Flooring to Carpet and Tile
In addition to hardwood options, you'll find luxurious-looking carpet with options that range from intense carpet textures and styles to unforgettable patterns to use in runners, area rugs as well as wall-to-wall carpet.
>> See Bellera and Stainmaster PetProtect: Carpets That Perform

If you love super soft carpet, you'll find those at Floor Decor!
>> See New Super Soft Carpet Styles From Shaw, Stanton Carpet, and Mohawk
Discover Expert Interior Design Services, Too!
If you aren't sure how to complete your project, be sure to ask Stephanie Mazzula. She is an expert interior designer who is ready to help you and take the stress and frustration out of transforming every aspect of your home, so it becomes the dream you have in mind.
>> See Meet Stephanie Mazzula, Interior Designer in Middletown, Connecticut

WE HOPE TO SEE YOU SOON AT FLOOR DECOR IN Middletown, CT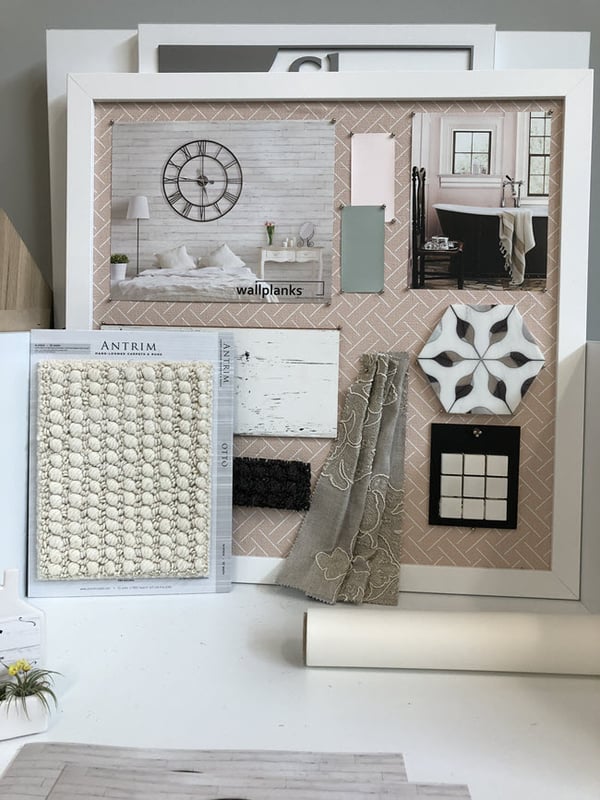 That's the end of our virtual tour. We hope we've inspired you to visit. We would love to see you soon at one of our two showroom locations in Middletown or Orange.
Or, make use of our Shop at Home Interior Design Services.
Don't hesitate to contact us with your questions. We look forward to helping you and making this process truly satisfying for you.
Thanks for reading,
Michael