Do you love the look and feel of hardwood flooring, but worried that it won't stand up to pets, kids and real life? We have just the product for you: scratch-resistant wood flooring from Hartco (formerly Armstrong).
You read that right: scratch-resistant.
These products are also part of Floor Decor's In-Stock program.
Hardwood Flooring with Diamond 10 Technology
What makes this product not only scratch-resistant but also stain resistant is Diamond 10® Technology.
Essentially, the top layer of Hartco wood flooring receives a strong, protective coating of cultured diamonds which form a diamond-tough traffic and wear resistant protective barrier.
This 3:23 minute video explains the science behind the technology that works on a variety of flooring products, including wood.
As a result, Hartco (Armstrong) wood floors look new longer. They resist scratches and stains.
In fact, Armstrong conducted an industry standard scratch test (which they modified to be more rigorous) to compare their hardwood with Diamond 10® Technology to leading hardwood competitors with finishes claiming to be scratch resistant. (Note that dent resistance was not a part of this test.)
The results you see in the visual below. Would you agree that the wood flooring with Diamond 10 Technology looks better (i.e., less scratched up)?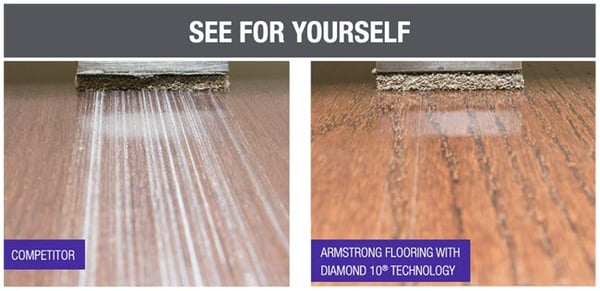 There's another interesting aspect to this technology, and you can see it in the image above. Rather than cloud the beauty of the natural wood as some performance coatings do, Diamond 10 Technology doesn't. As Armstrong explains,
"You get powerful scratch protection that lets the natural beauty of wood shine through with diamond clarity."
Hartco Wood Flooring Collections with Diamond 10 Technology
What makes this technology particularly exciting is that you'll find two Armstrong/Hartco wood flooring collections available with it: Paragon and Appalachian Ridge.
Paragon and Appalachian Ridge Wood Floor Specifications
Both products have the following specifications:
5" wide solid wood planks
8 1/4" - 84" lengths x 3/4" thickness
100% Solid Appalachian Hardwood
Superior Durability with Diamond 10 Technology
Available in traditional, contemporary and rustic styles
Made in the USA
Let's explore each collection in more detail.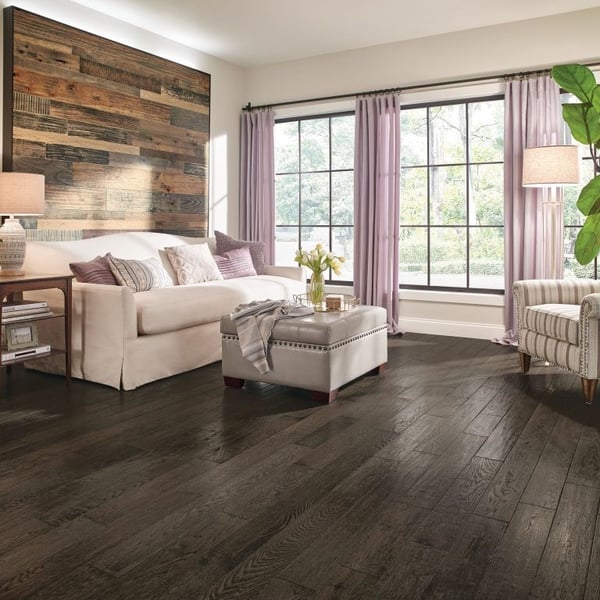 Paragon Wood Flooring from Hartco/Armstrong
Paragon is part of the In-Stock wood floor program available from Floor Décor Design Center.
This collection features three popular in demand colors and textures that are carefully combined to accentuate each plank's tight grain pattern and even tones:
Smooth Hardwood with its timeless, consistently beautiful look;
Scraped, a richly textured floor, full of abundant visual character and built for rugged durability;
Brushed, featuring planks that are textured by gently removing the soft portion of the wood offering a natural visual.
Note that all Paragon floors come with a lifetime limited residential warranty.
Smooth Hardwood Flooring
The smooth options for Paragon come in oak, in a choice of high or low gloss. These selections represent a smooth, consistently beautiful look that is a timeless, classic choice.
Here are two examples.
Here is Paragon in Original Ember. Notice the beautiful wood markings.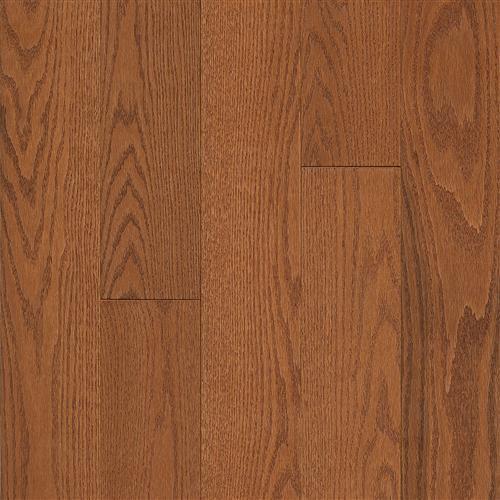 Here is Premier Drift.
Scraped Hardwood Flooring
In the scraped category, you'll find options in oak and hickory. These are richly textured floors, full of abundant character, that are built for rugged durability. Scraped products come in a low gloss finish.
Below you Cascade in a rich textured finish.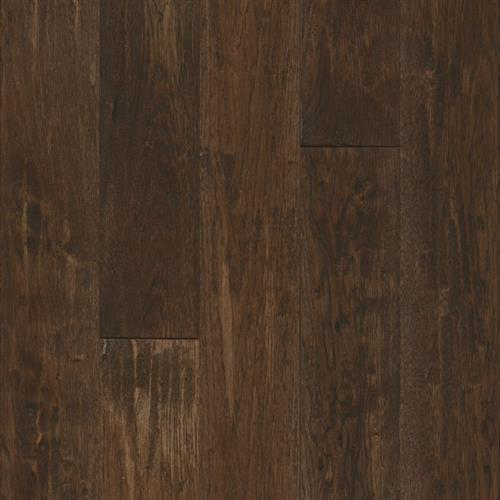 Compare that to Otter Brown.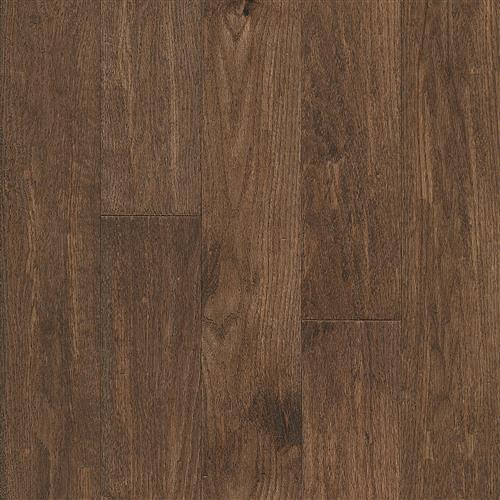 A third example, Rawhide, is the last room scene in this article.
Brushed Hardwood Flooring
In the brushed category are oak options. What's unique about brushed planks is that they are textured by gently removing the soft portion of the wood for a natural visual full of depth. These all have a low gloss finish.
An example Prime Sable.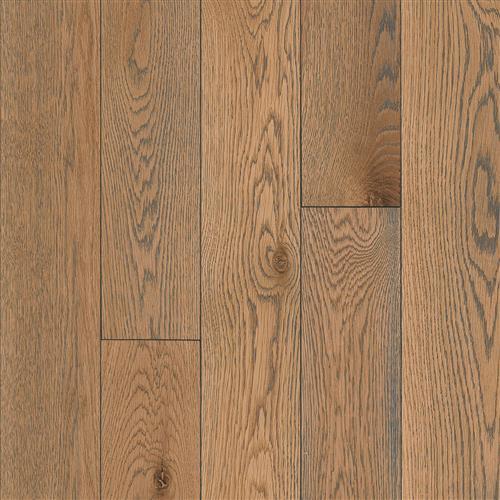 Or, Iconic Sterling.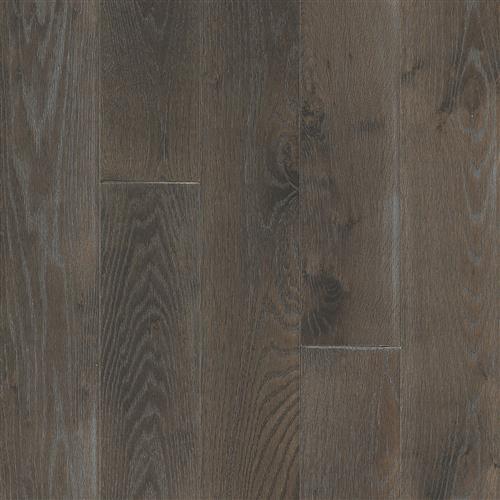 The Appalachian Ridge Wood Flooring Collection from Hartco
The Appalachian Ridge collection is closely related to the Paragon collection. What makes it different is that it's slightly more refined and artisanal. More specifically,
"Scraped and brushed artisan effects are harmonized with gentle sanding to create a refined, tactile canvas, brought to life with carefully selected stains and color washes. Appalachian Ridge combines this unparalleled visual with the power of Diamond 10 Technology - for a beautiful floor you can really live on."
This result comes from combining wire brushed and scraped textures with unparalleled multi-tonal colors for a premium visual with subtlety and sophistication. Add to that some gentle sanding and you get 10 unique oak colorways.
The image below showcases Appalachian Ridge Natural Attraction in Oak.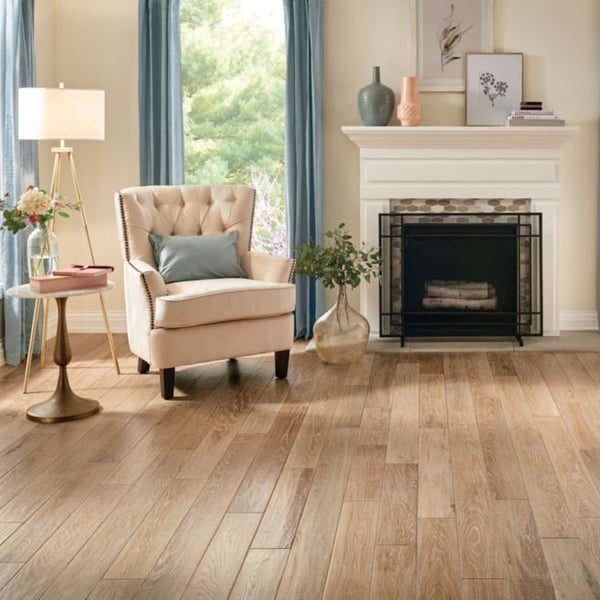 Stunning Wood Quality Backed by Hartco's Lifetime Warranty
There's one more point to make about these two collections of scratch resistant hardwood flooring from Hartco: it comes one of the industry's most comprehensive warranties.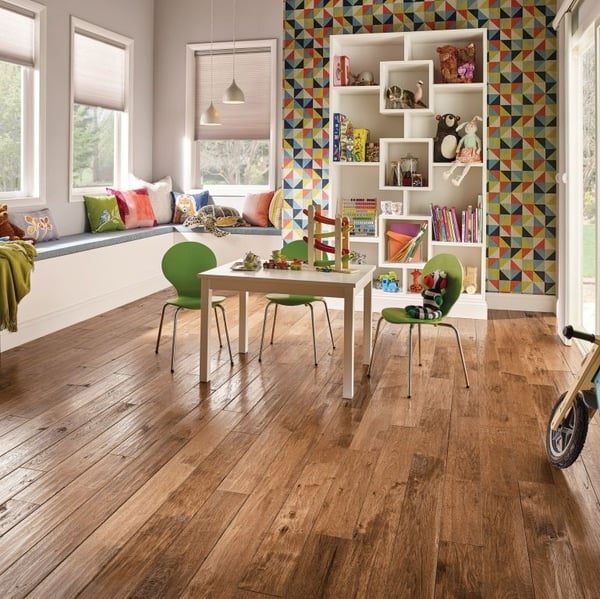 (Above you see Paragon Hickory Rawhide.)
Curious About Scratch Resistant Hardwood Flooring?
If you're considering hardwood flooring, you'll want to explore scratch-resistant wood flooring from Hartco/Armstrong for your Connecticut home. Visit one of our two showroom locations in Middletown or Orange, where you can explore samples of these beautiful products. We think you'll love them!
Or, contact us with your questions.
We look forward to helping you.
Thanks for reading,
Michael
Note: We originally published this post on July 25, 2018, and have updated it.