Are you looking to Shop at Home for your next flooring remodel? Floor Décor Design Center can help with our Shop at Home Services.
The program is complimentary, and it works well with virtual appointments.
Four Reasons to Try Shop at Home Services
We have been helping clients with their in-home shopping needs for over 10 years. Even before COVID-19, customers have increasingly requested it. After all, what better way to truly see how different styles and colors look like in your home than by starting the process at home!
Here are four reasons for trying out Shop at Home.
1. Ideal for busy homeowners with no time to visit the showroom
We originally developed the Floor Décor Shop at Home program for the customer who doesn't have time to visit the showroom and prefers the convenience of seeing flooring, tile, countertop and other product options in her home.
It makes a great deal of sense to evaluate products in your home. After all, the lighting will be right, and you'll be better able to compare colors and patterns.
It's not only less stressful, but more productive.
2. Do you need additional design help?
All Floor Décor flooring specialists have extensive design experience, having helped many customers over the years with a wide range of flooring and design needs. Randee, for example, has a degree in textile & interior design.
We've also discovered, especially as product color and style options have increased, that it can be really overwhelming to make decisions.
You'll find that our complimentary shop at home services provide customers with added peace-of-mind and expert design guidance and support when it comes to putting together their project right there in the convenience of your home.
3. Perfect for business owners
By the way, our shop at home service is also available to business owners who are looking for flooring for their business.
It saves time and allows you to select a solution that's ideal for your business environment.
4. Ideal During Pandemics and Times of Physical Distancing
With physical distancing in place, it's important to still be able to able to focus and concentrate on what's important. Customers tell us that it's easy to do so from home with the benefit of digital tools.
Furthermore, using Zoom or Facetime is a natural addition to the phone. It can help you select product samples to bring to you, and can make it easier for your Floor Décor specialists to understand your requirements so we can suggest samples for you to consider.
How to Try Shop at Home Services at Floor Decor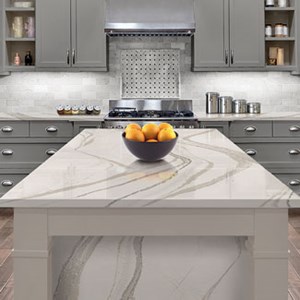 If you'd like to participate in the Floor Decor Shop at Home Service, here's how to get started.
Step 1: Call the Floor Décor Showroom to Schedule an Appointment
First, there's no need to come into the showroom (unless you want to) as we can do everything right in your home or office or virtually.
Next, call either the Orange or the Middletown showroom to schedule an appointment. You'll be speaking with one of our specialists who will be ready to answer your questions.
During the call, we will ask about your project and what ideas you have about the design look you want to achieve. We'll schedule at appointment at your convenience.
>> For design ideas, check out Seven Interior Decorating Tips for Making Spaces Look Bigger
>> Need a checklist? Check out Five Steps for Completing a Home Remodel Checklist
Step 2: Use the Visualizer
We invite you to explore the Floor Décor Design Center product catalog. As you find products that interest you, consider using the Visualizer to imagine how those products would look in your own home in specific rooms.
>> See How to Visualize Your Floors or Kitchen and Bath Remodel
Step 3: See the Samples in your Home
Once we've scheduled an appointment with you, we'll visit you at your home with samples based on the ideas discussed on the phone and ones you've selected with the visualizer.
At the same time, we'll do a project assessment to better understand your needs, discuss design options and get your reactions to the samples we brought.
We'll also measure the area you intend to remodel so we can prepare a detailed quote.
Step 4: Make a Decision
Once you receive your quote, your design associate will contact you to review it, answer any questions, and review our financing options.
There is no pressure to make any immediate decision and all quotes are good for 30 days. This is a really big deal. Many similar services that bring you products to your home expect you to make a purchase decision on the spot. The pressure can be intense, even if you don't like any of the products. We will not pressure you.
If you decide to go forward, we'll discuss next steps and timing for product delivery and installation and be available for questions and updates until the project is completed.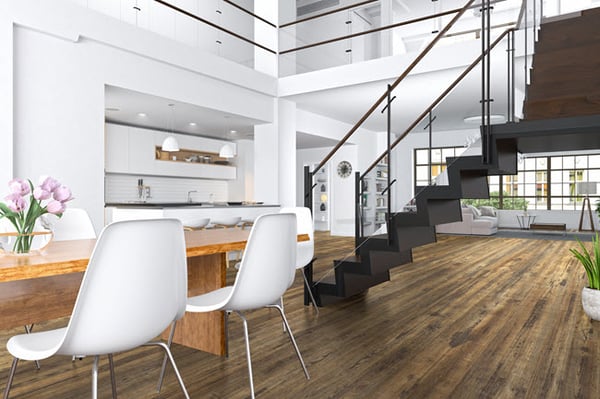 What Do Customers Love Most About Floor Decor's Shop At Home Services?
What they love most is the convenience and the personalized service.
And what they ask about most frequently is whether they need to make a decision on the spot or can they think about it. As I mentioned above, we will not pressure you.
All our quotes are valid for 30 days. When you are ready to make a decision, we will be ready to help you transform your home interior. Simply reach out to us by phone or email.