Seven Interior Decorating Tips For Making Spaces Look Bigger

Did you know that there are ways to make spaces in your home look bigger without moving any walls (although you're welcome to do that, too)? These seven interior decorating tips focus on choices you can make about your flooring, color, lighting, what you hang on your walls, and more to not only make your space stand out, but also make it seem just right for you.
And, if any of this seems too overwhelming, simply reach out to our designer, Randee Slotkin. She'll be delighted to help you.
The Role of the Eye in Interior Design
As Five Principles of Interior Design explains,
"Interiors Designers create music to the eye when they can harmonize by mixing colors, patterns, and textures creating a beautiful oasis."
Dengarden further details (with visuals) all seven principles:
Unity,

Balance,

Rhythm,

Contrast,

Emphasis,

Scale &

Proportion,

Details
The elements of interior design include space, line, color, light, texture, form, and pattern.
As you'll see in the images we share below as well as the decorating tips, the combination of principles and elements offers you powerful options for transforming a room from one seeming too small to one big enough for you.
Ultimately, you're appealing to the eye and to how the eye perceives what you do in a space to "create music" for you.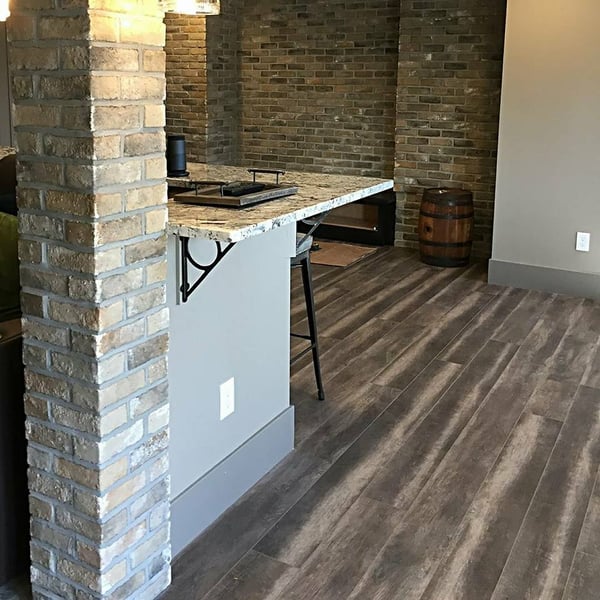 sEVEN Interior Decorating Tips
1. Flooring Is a Linear Design Element
Yes, we are biased in favor of flooring given how many beautiful options you have to choose from at the Floor Decor Design Center showrooms. That said, choosing the right floor is the most important decision you have to make especially if you're trying to make the space appear bigger.
For example, never install multiple flooring options in a tiny living space. Even if your home is fairly large, you can automatically reduce visual space by having carpet in the living room, tile in the kitchen, and hardwood floors in the den. Different floor types will break the room into even smaller areas. Instead, visually open up each room by using the same option.
A uniform look creates a greater sense of space which is why you'll often see bedrooms and adjacent hallways done in carpet, or a kitchen and family room in the same tile, wood, or cork flooring.
Wood Plank Width
Hardwood, tile or even luxury vinyl flooring planks help train your eye to see a continuity from room to room, thereby reducing the confined feel of a small space.
Use wider wood planks in a smaller space. Smaller patterns - such as a parquet floor or tiny, multicolored tiles - in a small room can look busy to the eye, increasing a cramped feel.
Select planks that are 5"+ in width. This means you'll have fewer seams which will keep the space looking clean and uncluttered.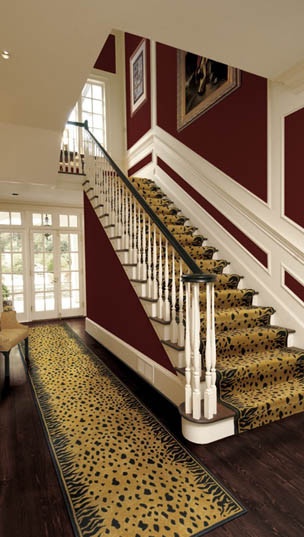 Don't Fear Dark Wood Colors
It's a misconception that dark wood floors constrict our sense of space. Paired with the right combination of wall color, trim, and molding, darker species like walnut and exotic Brazilian cherry can, in fact, make a room look bigger.
To use this design trick, choose a cool paint shade (remember, cool colors recede and warm colors advance) for walls and trim that matches your floor. Add crown molding in white or a shade lighter than the walls to draw the eye up to the corners with a sense of expansiveness.
The image above uses a cooler shade of red (a warm color) on the walls. With the large windows and extensive white trim, the dark floors add depth and space.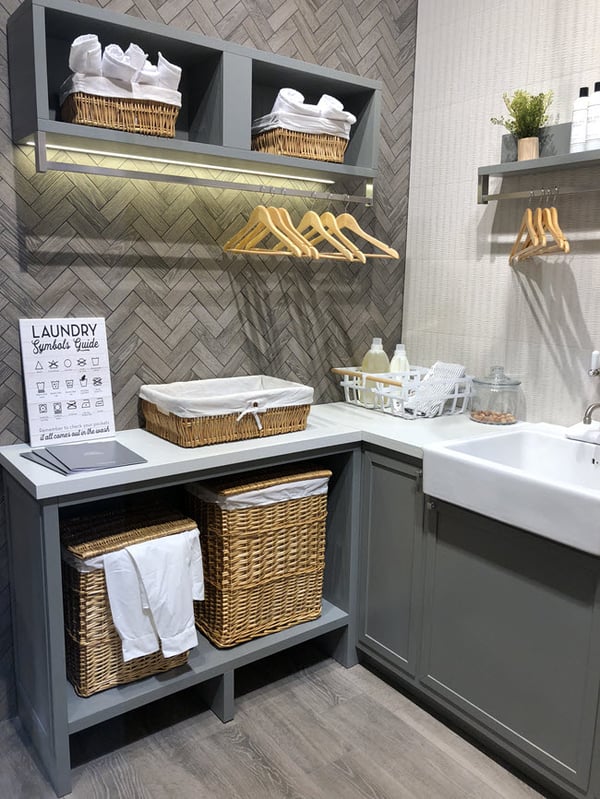 Direction of Floor
Another aspect of line when it comes to flooring has to do with the direction that you install the planks in.
Laying long planks lengthwise emphasizes the narrowness of the room and quickly leads the eyes right to the other wall.
Laying the flooring at a diagonal can make a room really stand out. It leads the eyes from side-to-side, and around the place rather than directly to the walls. This technique fools the eye into seeing the flooring pattern from a different perspective, creating more visual interest.
Planks laid width-wise will recede from the eye, even in a small space, and convey distance and depth to the room.
You can also lay the planks parallel to the longest wall to help elongate the room.
When it comes to tile - luxury vinyl tile, vinyl as well as ceramic and porcelain tile - choose tiles larger than the standard 12" size, as this will increase the appearance of more square footage. Furthermore, you'll have fewer grout lines which again, make the room appear larger. Luxury vinyl tiles are readily available in 16" and tile in ever-increasing sizes.
>> Explore the Floor Decor Design Center Product Pricing Guide
2. Decorating Tips for Color
Generally, light colors make a room look bigger and brighter. Light and bright-colored walls are more reflective making a room feel open and airy and maximizing the effect of natural light.
Dark colors, on the other hand, absorb light, making a room look smaller.
Soft/bright color tones tend to make a room not only look bigger but also more inviting. For that reason, you might consider painting your trim a lighter color than your walls. That makes the wall appear further back, and the room looks larger.
Luckily, you have many different paint wall color options to choose from for just the right shade for your space.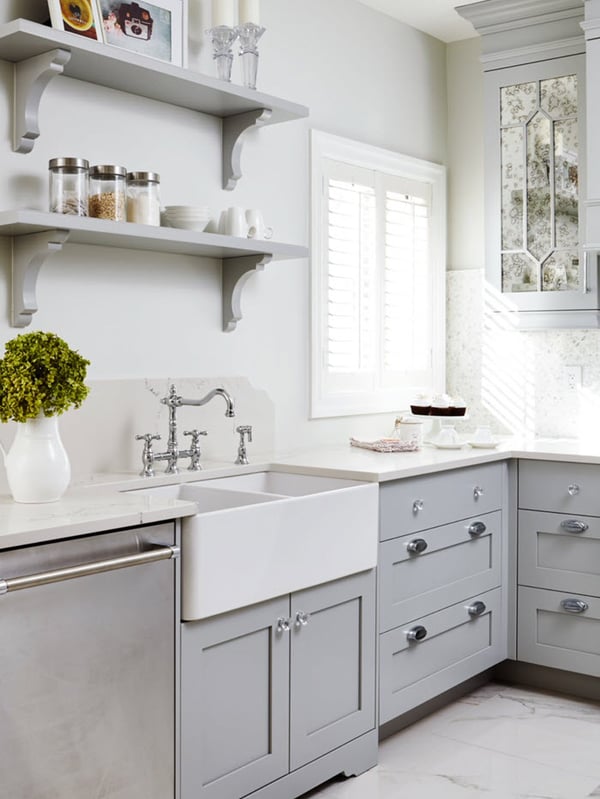 Decorating With White: Texture Matters!
An all-white color scheme creates a dramatic statement and a fresh, calming look.
When decorating primarily with white, texture matters. Mixing tones and shades of white adds interest.
Use different materials and accessories such as linen, faux fur, area rugs with subtle patterns, pottery, stone sculpture, and knitted throws.

Add the same material in different textures.
This applies to any monochromatic design scheme. Too much of the same thing is boring. Add variety. It's like spice.
>> See FEAST YOUR EYES ON MARBLE LOOK PORCELAIN TILE
3. Lights, Focus, Sight Lines: Make Your Space Work
When it comes to lighting a room, be sure to add layers of light to create interest, intrigue, and variety. In a room where everything is lit evenly, nothing stands out. Pick a focal point and perhaps a secondary focal point and highlight those. Add general ambient lighting and some lower lighting, like table lamps, for interest.
From a practical perspective, you'll want big-picture lighting, task lighting, and even mood lighting. Combine those two concepts - design and practical - and you'll have a result that not only creates drama but also makes for a functionally successful space.
Focal Point
Don't forget to create a focal point. Think of this as the high-drama point of a room. It anchors the space. It can be a fireplace, a dramatic piece of artwork, or even an amazing view. It's what people notice first when they enter a room.
Sight Lines
Sightlines are what make great retail spaces so enjoyable. These are views of neighboring spaces that are free and unobstructed. They easily draw you from one space to another. They can work in tandem with focal points in that once you reach the focal point, you notice other sight lines.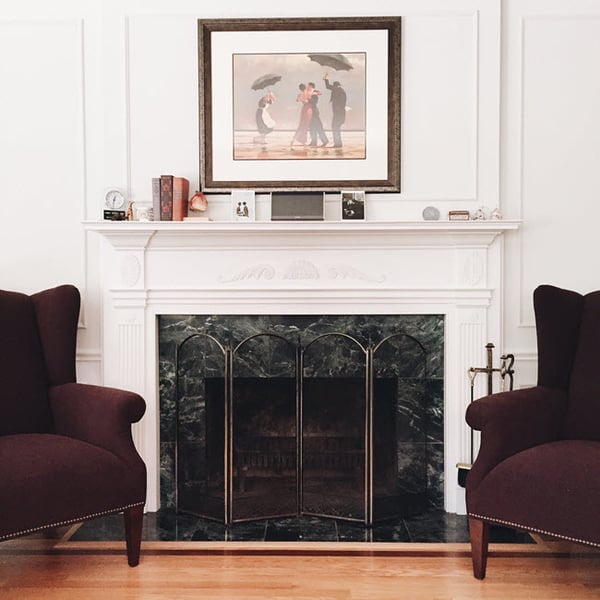 Glass and Mirrors
Glass and mirrors tend to amplify light. By installing large mirrors in the area, you can reflect light and open up space. This can be particularly effective in dark rooms.
Big mirrors can make a room seem up to twice as big. It's an effect that works even when you're aware that it's just an effect, and there isn't really an exact duplicate of your room on the other side.
The ultimate example of this is the Hall of Mirrors in Versailles.
Artwork
Next comes artwork, which you need to hang at the right height. Galleries and museums hang artwork so that the midline or center of each piece is 57 inches to 60 inches from the floor. (Note that the average human eye level is 57 inches.)
Your artwork needs to relate to the people in the room. Make it so that people can't help but interact with your artwork.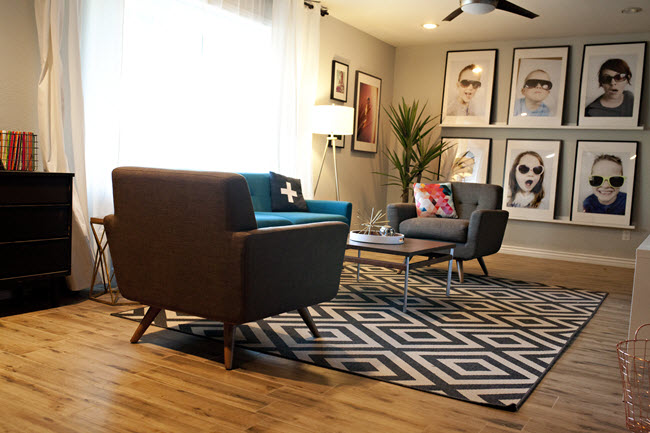 4. Furniture Forms or, Less is Often More in Interior Decorating and Design
Some of the biggest forms you have to deal with in a room are furniture. And sometimes furniture can get overwhelming in terms of scale as well as quantity.
Give your furniture breathing space. Resist overcrowding the room.
An ideal setup allows for easy movement. That means you don't need to fill up space with lots of furniture. Think of your furniture as classics and pick them so they navigate through life with you.
Instead of a lot of small pieces in a small room, have just a couple of larger pieces of furniture, and go for the simplicity of design.
Focus on multi-functional furniture such as a chest that can be used as a coffee table, sofa beds, chest of drawers, and beds with drawers for storage. Use an expandable dining table, folding tables, and a nest of tables, which can be tucked away when you don't need them.
When you're purchasing furniture, include a variety of shapes.
If you have too many rectangles, add a round coffee table, or dining table.

If you have too many curves, add some square or rectangular-shaped pieces to keep the space visually varied and interesting.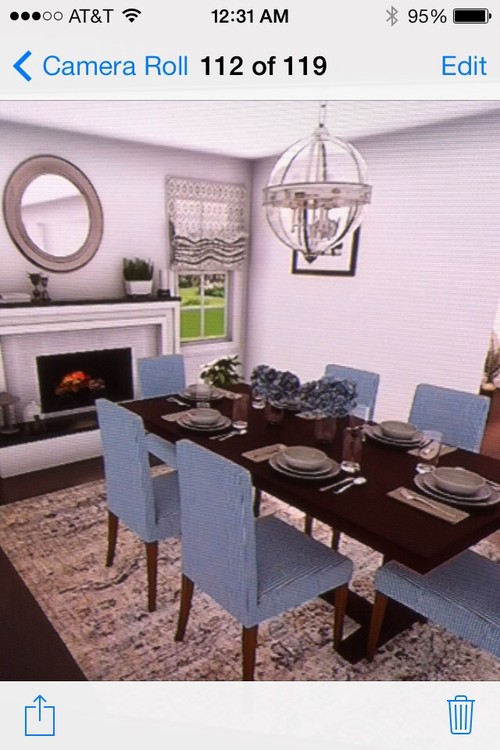 Photo by R S DESIGN CONSULTANTS - Browse home design ideas
5. Practical Decorating Tip: How to Arrange Furniture on a Rug
Do you know how to arrange furniture on a rug? You have basically three ways to arrange pieces on a rug:
All on where the rug is large enough to place all of the furniture legs on top of it, creating a luxurious feel. For this, bigger is better. Be sure to leave at least 12 to 18 inches of floor surface on all four sides of the rug's borders.
All off where - especially in a small room - keeping all legs off the rug is a great cost-effective choice. Don't pick too small a rug, or it may look insignificant. The rug should appear as though it could touch the front legs of each of the seating pieces. This is best suited when you're layering a pattern over a larger solid or textured rug.
Front on where you put just the front feet of your seating pieces on the rug, tying the arrangement together visually and creating a well-defined space with a feeling of openness.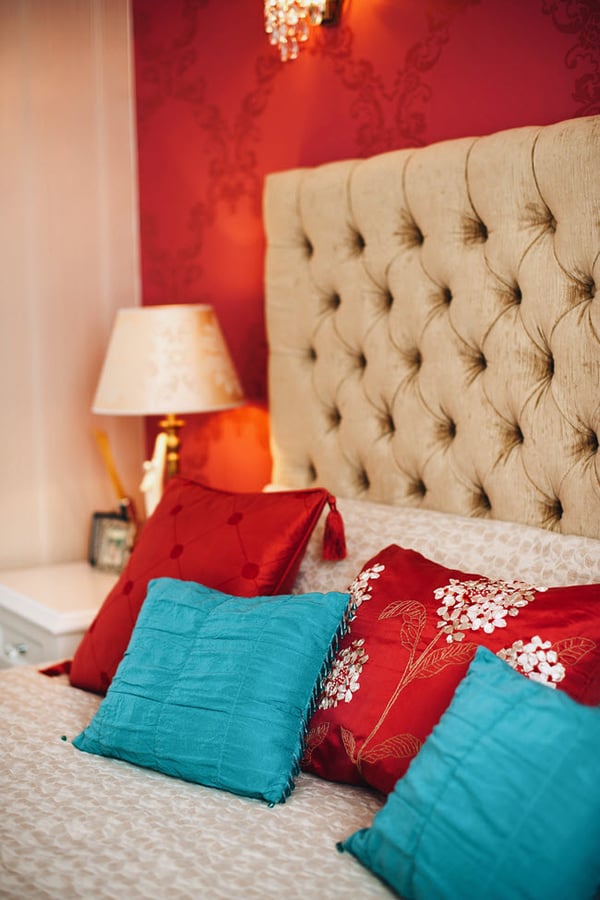 6. Be Sure to Vary Scale and Proportion
It's important to think about scale and proportion in your room. If everything is the same, the result is boring. That can be okay. It can also be a depressing disaster. Adding variation brings interest to your space.
You'll find this particularly valuable when you consider your focal point and what to highlight there.
Variation can be about shape, texture, or even color intensity.
Remember, too, that threes and fives make for more pleasing arrangements than even numbers.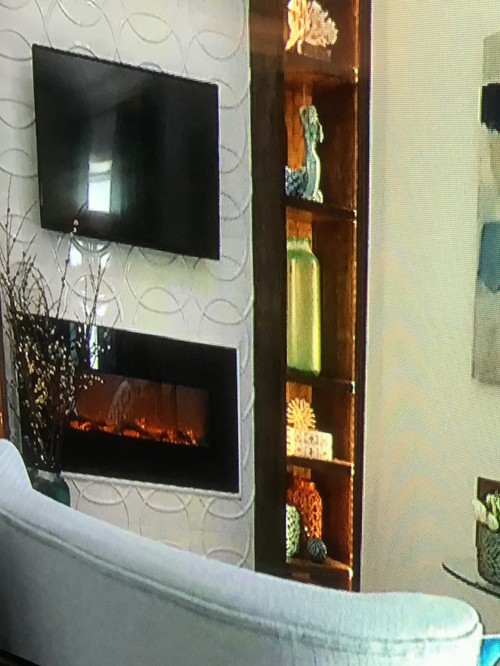 7. Don't Be Afraid to Show Your Personality
Finally, be bold. Don't be afraid to show your own personality. That's what transforms a space and makes it an ideal environment for interacting and connecting with others. Make your own statement and have fun. Incorporate unexpected elements for drama.
Additional Interior Decorating Tips
We hope this helps get you started in planning beautiful spaces in your home. We'd love to help you with your design ideas to give you a look you'll love for years to come.
Note: We originally published this article on July 11, 2018, and have updated it.