The Farmhouse Manor Rigid Core Luxury Vinyl Flooring Collection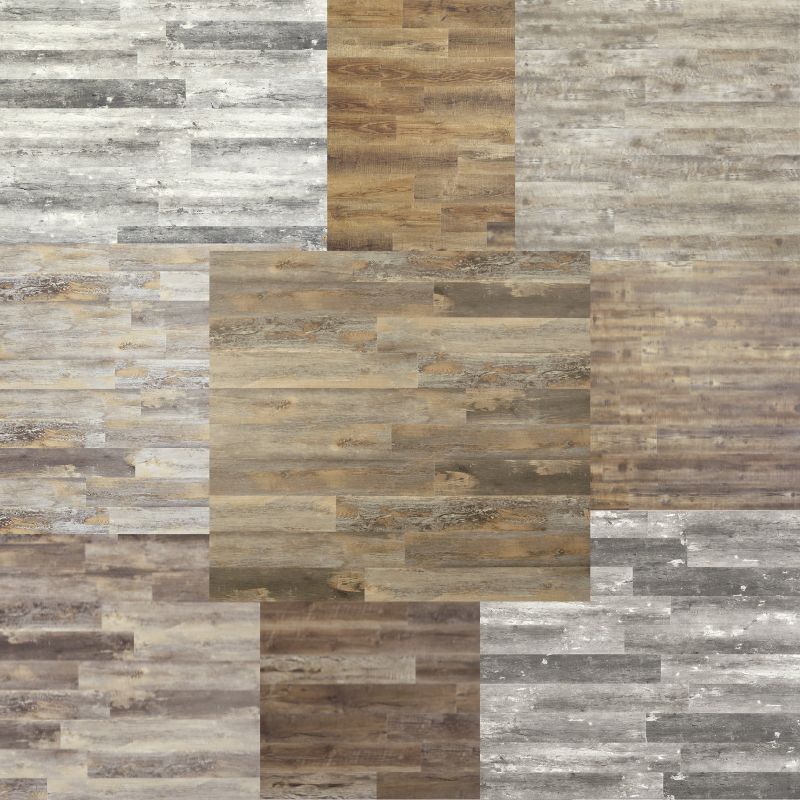 Have you seen the Farmhouse Manor Rigid Core Luxury Vinyl Flooring Collection? It's a stunning collection. Because we're a member of the Floors To Go group, Floor Décor Design Center has dibs on the finest flooring samples - such as Farmhouse Manor from Johnson Hardwood - available in the industry.
You see, Floors To Go is a nationwide chain of locally-owned flooring showrooms with national buying power. That allows us to offer you the latest flooring products at the best prices.
What Makes the Farmhouse Manor LVT Collection Stand Out?
First, since it's luxury vinyl flooring (and more specifically stone plastic composite), the Farmhouse Manor collection stands out as a waterproof flooring solution.
However, in addition to that, what we love most about it is the quality and the realism of the top wear layer. That is a result of the deep hardwood flooring history and knowledge of wood grains and species that Johnson Hardwood, manufacturer of the Farmhouse Manor, brings to the product.
Combine that with 11 stunning colors to choose from.
Ready to learn more?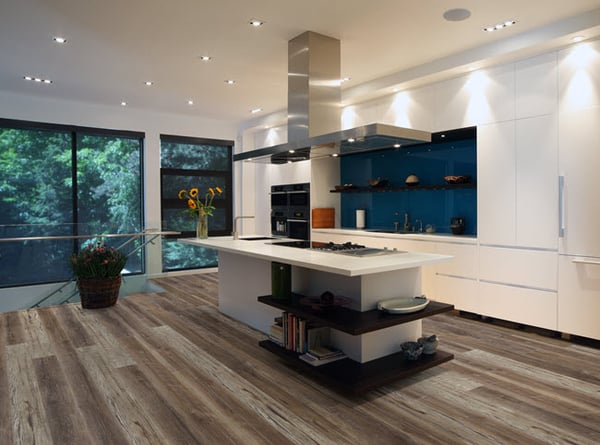 What Inspired the Farmhouse Manor Vinyl Plank Flooring Collection?
As Johnson Hardwood explains, the inspiration comes from humble times when farmers raised barns that they called home. The collection bridges from that past to the future because of the rigid core technology inherent to luxury vinyl flooring:
"The Farmhouse Manor series combines innovative rigid core technology to create water-resistant and durable flooring with the beauty of aged reclaimed wood. From the rustic browns and the modest touch of grey, the charming visuals of Farmhouse Manor are sure to make an everlasting impression for generations to come..."
This is a rustic, reclaimed wood look.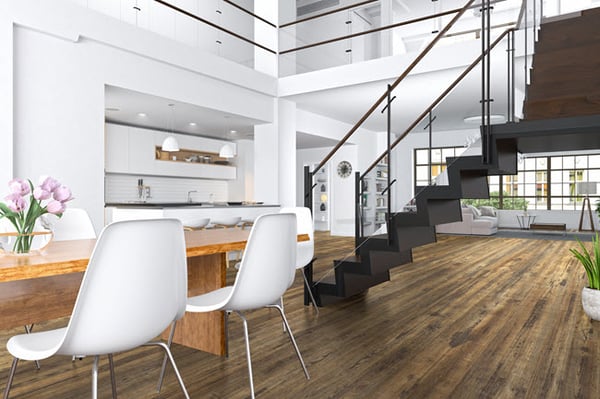 Available in 11 Stunning Wood-Inspired Colors
You'll love the stunning barn wood-inspired colors that range from the browns - Ardenwood, New Haven, Cairnwood, High Valley, and Monticello - to the grays - Oxmoor, Glidden, Nightfall, Southwind, Iron Hill and Briarcliff.
All colors feature strong variations in tone and pattern.
Ardenwood
Ardenwood is the deepest of the browns yet it has some suggestions of grey.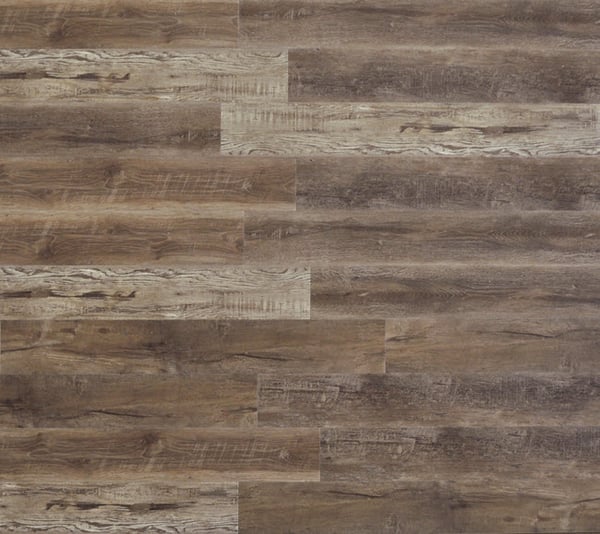 New Haven
New Haven includes some warm yellow highlights.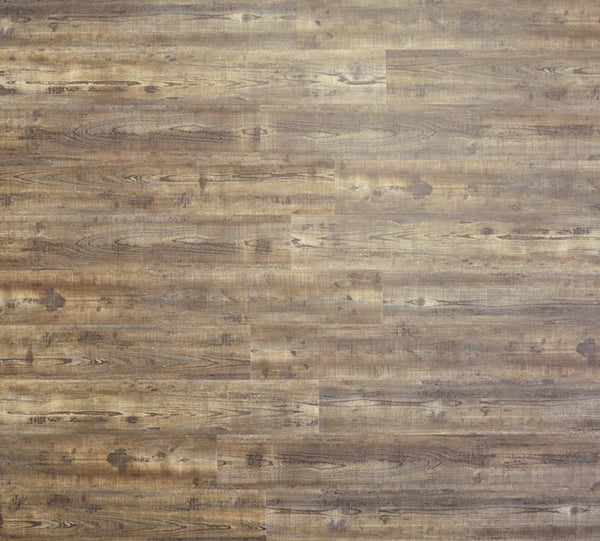 Cairnwood
Cairnwood melds the browns, yellows and greys for a warmer feel.

High Valley
High Valley takes the New Haven look and feel and adds warm orange tones.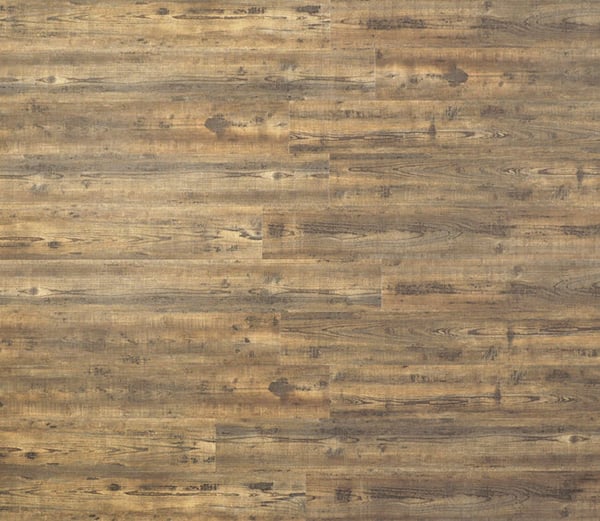 Monticello
Monticello offers the comforting tones of well-worn, smooth wood with warm tones.

Oxmoor
In Oxmoor, you see much stronger grey tones mixed in with browns.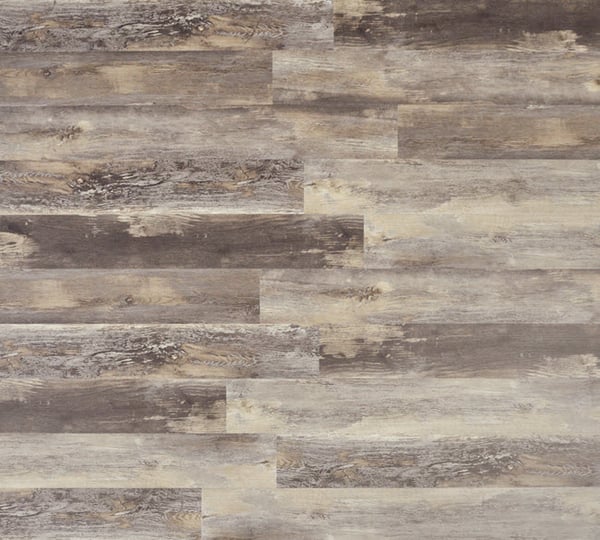 Glidden
Glidden combines the grey tones with warm yellow wood tones.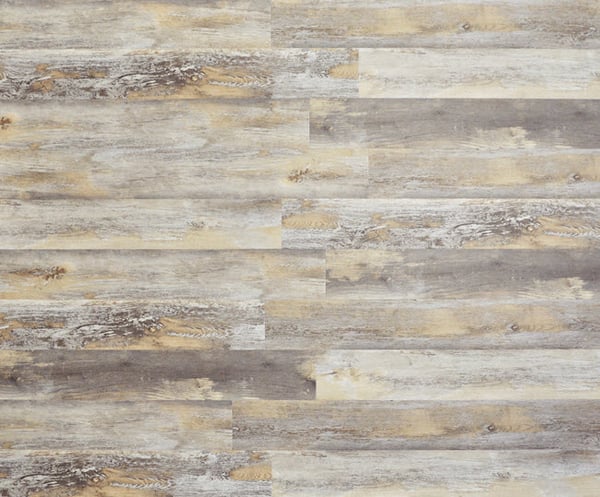 Nightfall
Whereas Nightfall combines those tones with darker wood colors.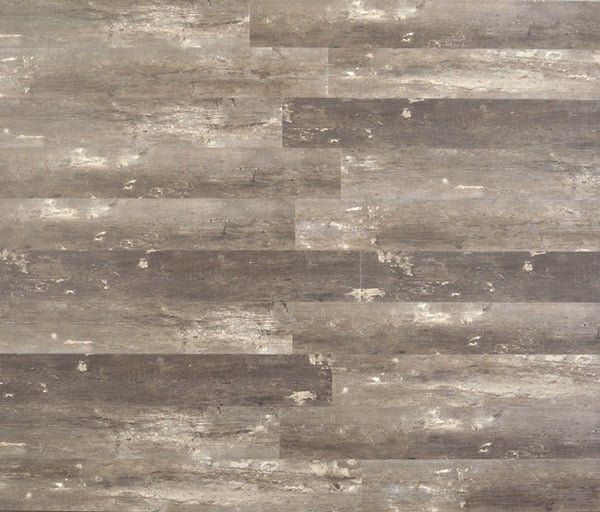 Southwind
Southwind offers a more subtle grey wood look, with less variation in pattern.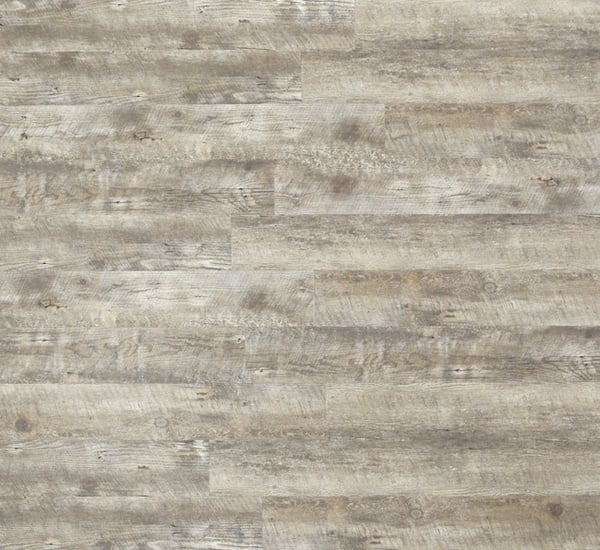 Iron Hill
On the other hand, Iron Hill celebrates contrasts in shades of dark grey.

Briarcliff
Similarly, Briarcliff demonstrates strong contrast from a shades of light grey perspective.
Farmhouse Manor LVT PRODUCT DETAILS
As mentioned above, all of the products in the Farmhouse Manor rigid core luxury vinyl flooring collection are waterproof. These are 48" planks that are 7-1/8" wide and low gloss. They feature embossed texture for added realism and high color variation.
They come with a Limited Lifetime Residential, 10 Year Commercial, Limited Lifetime Petproof, and Limited Lifetime Waterproof warranty and can be used above ground and below ground (i.e., basements). Installation consists of Unilin Angle-Tap.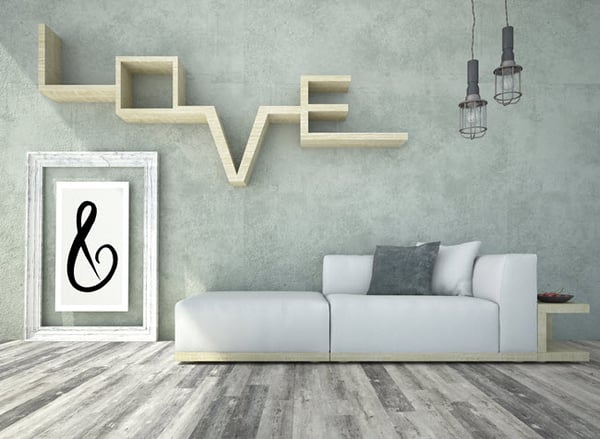 Promoting Farmhouse ManoR!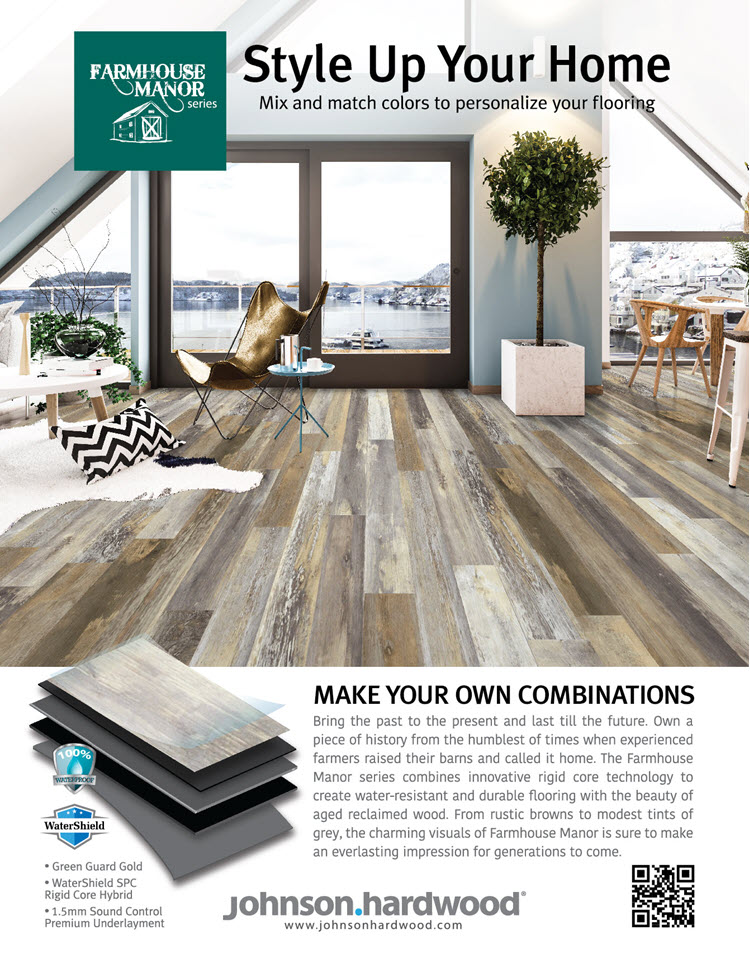 COME EXPLORE LVT FLOORING OPTIONS!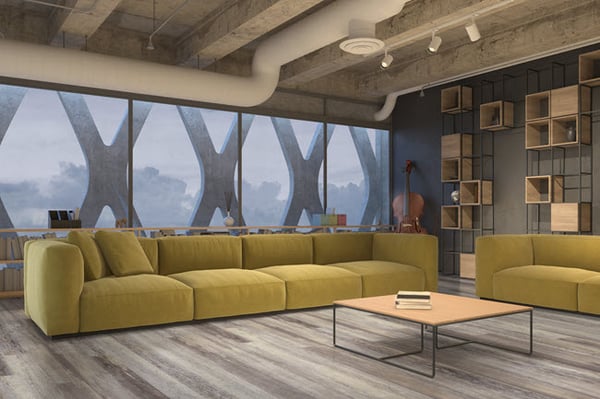 If you're considering LVT flooring for your Connecticut home, you'll enjoy visiting our showroom location in Orange, Connecticut where you can explore samples of the Farmhouse Manor collection. We think you'll love it!
While you're there, you can check out two other Johnson Hardwood collections: Public House and the Skyview series.
Or, contact us with your questions.
We look forward to helping you.
Thanks for reading,
Janine & Michael
Note: We originally published this article on 06/20/2018, and have updated it.