Shop at home with Floor Decor Design Center in Connecticut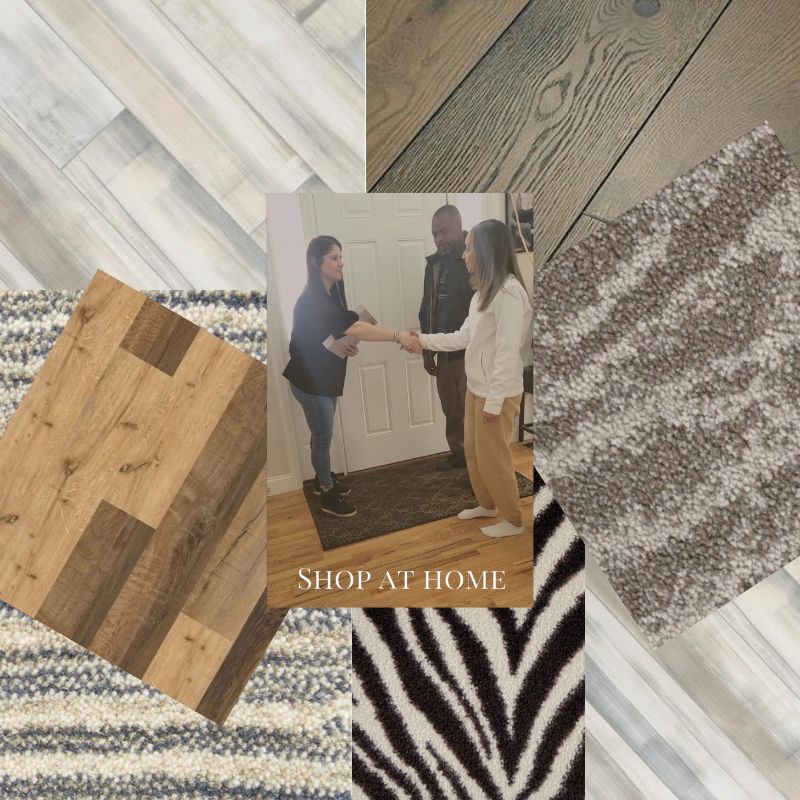 Possibly the most convenient way to shop for new flooring is with a Shop at Home program such as what Floor Decor Design Center in Connecticut offers you.
It's convenient because you get to see how products look in your home. You see them in your space, under the lighting conditions you live in, and surrounded by the items and design elements that those products need to work alongside in your home.
Plus, there's the time-saving convenience of having the store, and one of our experienced flooring specialists, come to you.
What to Expect From Shop at Home With Floor Decor Design Center
The process itself is pretty simple.
Step 1: Schedule Your Shop @Home Appointment
First, there's no need to come into the showroom (unless you want to) as we can do everything right in your home. We'll bring a multitude of relevant samples to you.
To schedule your appointment, go to Shop at Home.
There, complete a form or book an appointment directly.
Once you make your appointment, we'll reach out to you to ask about your project and what ideas you have about the design look you want to achieve.
Feel free to explore what's available in the Floor Decor online product catalog for carpet, hardwood, LVT, and laminate. Let us know if specific items look interesting to you and we'll bring those samples to you.
You'll notice that many products online have a visualizer option available so you can better imagine how they would look in your own home in specific rooms.
>> See HOW TO VISUALIZE YOUR FLOORS OR KITCHEN AND BATH REMODEL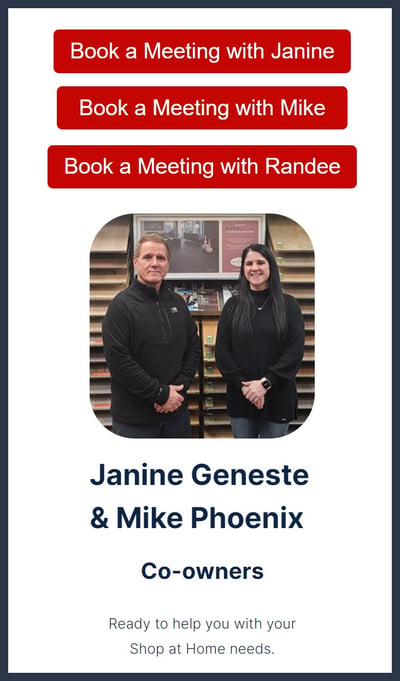 Step 2: See How Samples Look in Your Home
Once we've scheduled an appointment with you, we'll visit you at your home with samples based on the ideas discussed on the phone, and the ones you selected with the visualizer.
This step is critical for two reasons. Samples look different based on lighting. You want to see your samples in the comfort of your home so you can make a better decision.
We'll also measure the area you intend to remodel with a laser for accuracy so we can prepare a detailed quote.
As we get feedback from you on the samples we brought, we have the opportunity to better understand your needs and discuss design options.
Generally, this will take 30 minutes.
By the way, unlike other shop-at-home companies with a limited supply of products, we have two local Connecticut showrooms filled with all the latest fashions in floor covering that you can visit.
Step 3: Receive a Quote So You Can Make a Decision
Next, you can expect a quote from us. There is no pressure to make an immediate decision and all quotes are good for 30 days.
Once you receive your quote, your design associate will contact you to review it, answer any questions, and review our financing options.
If you decide to go forward, we'll discuss the next steps and timing for product delivery and installation and be available for questions and updates until the project is completed.
Once you have made your decision, your flooring will be ordered.
When your products arrive, we will contact you to schedule your installation. We treat your home as if it were our own; that's why cleaning up the flooring area, and removal and replacement of furniture are included and done very carefully.
We pride ourselves in maintaining and updating you on timelines, as we understand how important that is. We carefully treat each design as a custom project, and we work with you to meet your budget and deadlines to install the floors of your dream home.
The Floor Decor Design Center Shop at Home service is fast, free, and convenient. It's also ideal not just for busy homeowners but for business owners, too.
See Floor Decor's Shop at Home service in Action!
If you'd like to see how a Shop at Home appointment works, check out the video below.
Once you welcome us inside your home, we'll show you the various samples of carpet, hardwood, LVT, and laminate we brought with us that fit your overall lifestyle and represent the design you want to achieve.
Notice that we professionally measure your space with a laser to ensure that we order the correct amount of materials for a successful installation.
Are You Ready to Shop at Home with Floor Decor Design Center?
Experience for yourself the convenience and personalized service of Floor Décor Design Center's Shop at Home services. After all, making your home beautiful should be easy, simple, and stress-free.
We look forward to helping you when you schedule a Shop at Home appointment.
Janine & Michael