Forbo Marmoleum Linoleum Cinch Loc Seal Pricing Guide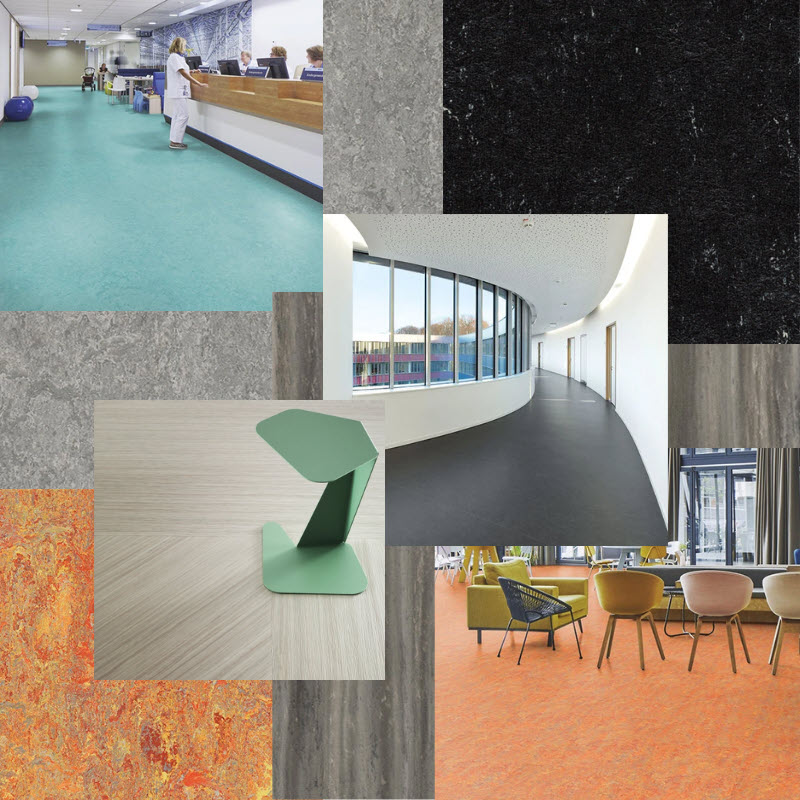 Are you familiar with linoleum and more specifically Forbo Marmoleum Cinch Loc Seal?
Although many homeowners confuse linoleum and sheet vinyl, they are two entirely different flooring types. We'll focus on linoleum flooring in this pricing guide article.
Linoleum vs Sheet Vinyl
Linoleum was once a staple in kitchen flooring back in the 1950s and 1960s. Although it is frequently used in commercial applications, it constitutes a wonderful solution for many spaces in the home.
Sheet vinyl, on the other hand, is a popular low-cost flooring option for homeowners looking to update their flooring without breaking the bank.
What is Linoleum?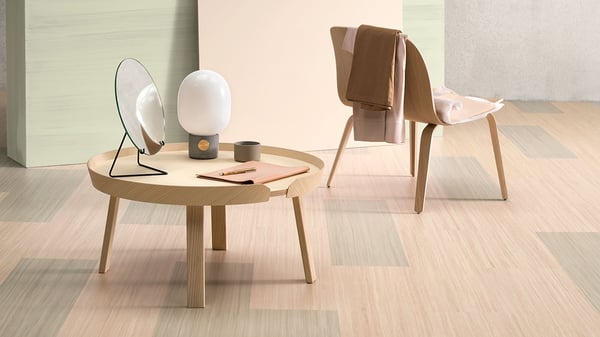 Linoleum floors have been around for approximately 150 years (including on the Titanic!).
>> See Linoleum's Luxurious History and Creative Renaissance
They are made of natural materials such as solidified linseed oil, pine rosin, ground cork dust, wood flour, and mineral fillers. It is a natural product and is considered eco-friendly. The design of each style of linoleum is integral to its construction, rather than a separate image layer.
What is Sheet Vinyl?
Sheet vinyl is not considered sustainable as it is made with materials such as PVC. Although Floor Decor has carried this product in the past, we no longer do.
Forbo Marmoleum Instead
Instead, you'll find Forbo Marmoleum and more specifically Marmoleum Cinch Loc Seal available at the Floor Decor Design Center showroom.
Forbo Marmoleum is one of the best-known linoleum brands available for homeowners and business owners. It's also a terrific flooring solution for spaces such as kitchens, laundry rooms, basements, and bathrooms.
The new Marmoleum Cinch Loc Seal collection features a waterproof core that provides a beautiful, healthy, easy-to-clean floor that is kid-proof, pet-proof, and waterproof!
It's available in a variety of colors and 2 versatile formats (12"x12" squares and 12"x36" planks) so you can easily mix and match Marmoleum Cinch Loc Seal colors and patterns, allowing your imagination to soar with design possibilities.
The image below gives you a taste for the range of intense colors available.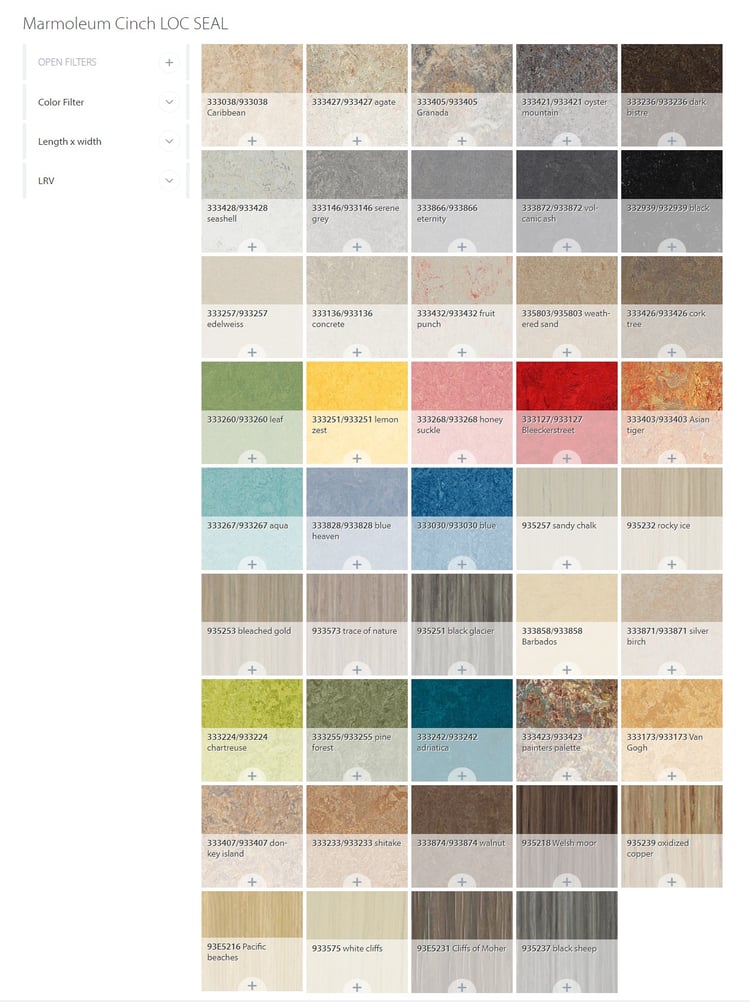 This product is great for kitchens, family rooms, and bedrooms. Because of its locking installation system, it can be a DIY project for a handy homeowner.
What Makes Marmoleum Cinch Loc Seal Ideal?
The new Marmoleum Cinch Loc Seal collection with a waterproof core provides a beautiful, healthy, easy-to-clean floor that is kid-proof, pet-proof, and waterproof!

This healthy flooring solution is primarily made from natural resources including linseed oil, pine rosin, and wood flour mounted onto a waterproof Seal core using a Valinge tongue-in-groove locking system for a secure, glue-free installation. Marmoleum Cinch Loc Seal contains no harmful toxins and its natural ingredients provide inherent anti-static and antimicrobial properties that repel dust and dirt, making it easy to clean and reducing exposure to allergens, while inhibiting the breeding of harmful organisms.
Finished with a cork backing, Marmoleum Cinch Loc Seal provides a warm, comfortable flooring surface that is quiet underfoot. It is suitable for all rooms in the home, as well as main street commercial.
Finally, this flooring is easy to care for and a 'cinch' to maintain.
Forbo Marmoleum Linoleum Pricing Guide
Forbo Marmoleum Cinch Loc Seal averages $7.29 to $7.99 s/f for just the materials. Professional installation is $3.00 s/f.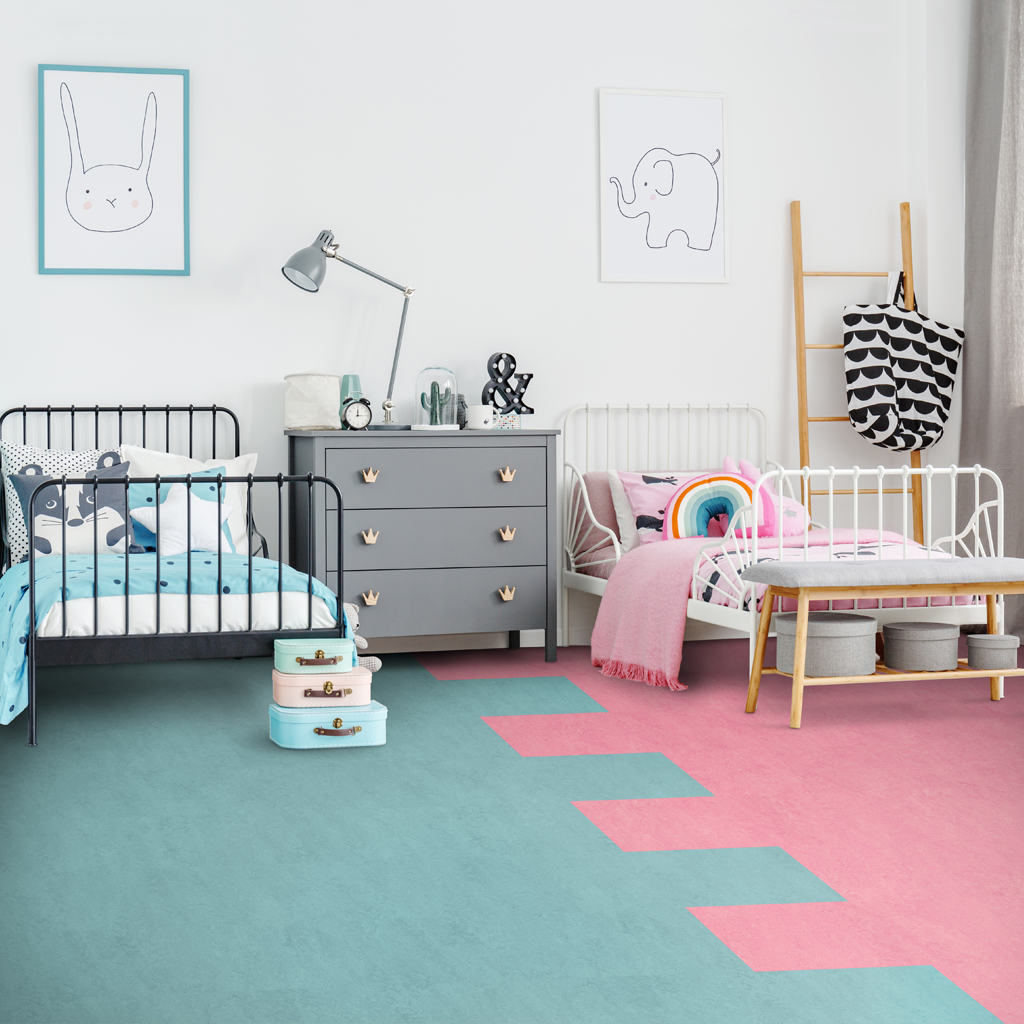 ARE YOU READY To Consider Linoleum and More Specifically Marmoleum With Cinch Loc Seal for Your Floors?
Floor Decor Design Center can help you if you're considering linoleum, and Marmoleum specifically. We invite you to visit the showroom location in Orange where you can see for yourself what makes Marmoleum Cinch Loc Seal such an ideal flooring product for your home.
In the meantime, let us know of any questions in the comments or contact us.
We look forward to helping you.
Thanks for reading,
Janine & Michael