Are you familiar with linoleum and sheet vinyl? Many homeowners confuse linoleum and sheet vinyl when they are two entirely different flooring types, although they are both durable and versatile.
We'll address both linoleum and sheet vinyl in this pricing guide article.
Linoleum vs Sheet Vinyl
Linoleum was once a staple in kitchen flooring back in the 1950s and 1960s. It is now primarily used in commercial applications.
Sheet vinyl, on the other hand, is a popular low-cost flooring option for homeowners looking to update their flooring without breaking the bank.
What is Linoleum?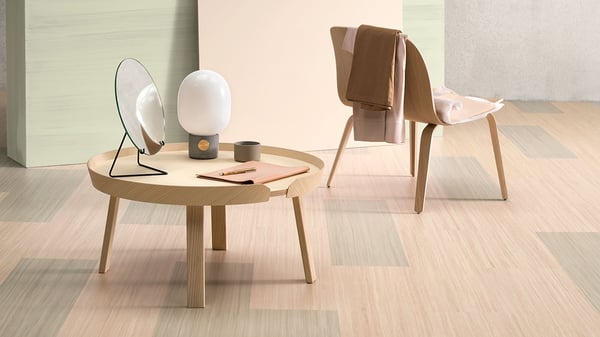 Linoleum floors have been around for approximately 150 years (including on the Titanic!).
>> See Linoleum's Luxurious History and Creative Renaissance
They are made of natural materials such as solidified linseed oil, pine rosin, ground cork dust, wood flour and mineral fillers. It is a natural product and considered eco-friendly. The design of each style of linoleum is integral to its construction, rather than a separate image layer.
One of the most well-known linoleum brands available for homeowners is Forbo Marmoleum. In its most popular format for homeowners, Forbo Marmoleum comes as an interlocking 12" x 12" tile or 12"x 36" plank.
This product is great for kitchens, family rooms and bedrooms. Because of its locking installation system, it can be a DIY project for a handy homeowner.
Linoleum Pricing Guide
Forbo Marmoleum averages $5.99 to $6.99 s/f for just the materials. Professional installation will add $3.25 to $3.75 s/f.
What is Sheet Vinyl?
Sheet vinyl is made with waterproof materials, such as PVC, which makes this flooring option perfect for water prone areas of the home.
Sheet vinyl is a great fit for any room in your home, but is generally used in the kitchens, laundry rooms, basements, and the bathrooms.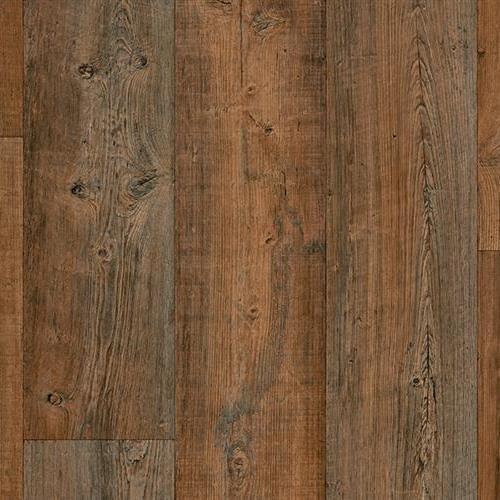 What are the Sheet Vinyl Options
The major brands are Flexitec whose 13'2" width eliminates the need for seams in many kitchens. Armstrong and Mannington are two other excellent sheet vinyl manufacturers.
Today, sheet vinyl is composed of 3 components:
A flexible fiberglass backing for the bottom,

A layer of vinyl foam in the middle, and

A protective layer of vinyl on the top that includes visuals.
The fiberglass backing prevents shrinking and curling which was a drawback to many homeowners when the backing was made from felt.
Patterns are high definition photos of stone, marble and hardwood looks. To the average person once the product is installed it can be difficult to tell whether it's vinyl or real stone or wood.
Pros and Cons of Sheet Vinyl
The biggest pros are cost and ease of maintenance.
The con is the stigma that it's vinyl. But this is not your Grandmother's vinyl floor. Today's sheet vinyl should definitely be considered an option especially given the richness of the pattern visuals.
Sheet Vinyl Pricing Guide
The average sheet vinyl flooring installed with a new sub floor will range from $4.99 to $7.99 s/f. The cost may be less if a new sub floor is not needed.
>> See How to Prevent Flooring Problems Prior to Installation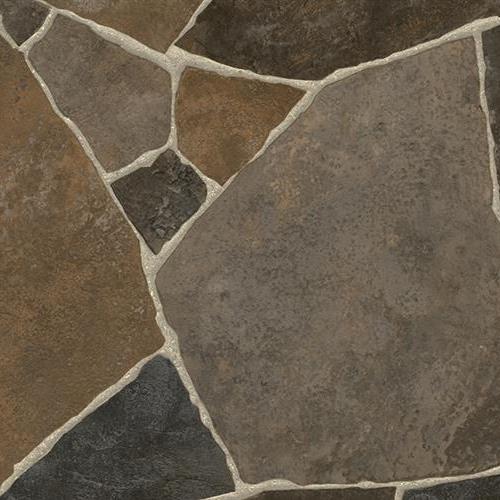 ARE YOU READY To Consider Linoleum or Sheet Vinyl for Your Floors?
Floor Decor Design Center can help you with either flooring product.
When you are ready to proceed, we invite you to explore by appointment one of our two showroom locations in Middletown or Orange. There, you can see product samples and we'll be happy to discuss your specific questions.
>> See Open for Business While Respecting Social Distancing
In the meantime, let us know of any questions in the comments or contact us.
We look forward to helping you.
Thanks for reading,
Michael