The October National Flooring Extravaganza Sale takes place at Floor Decor Design Center from October 1st through October 31st. If you're in the market for new flooring, we invite you to visit our showroom.
>> Take a Virtual Tour of the Floor Decor Showroom in Orange, CT
Read on to learn more!
National Flooring Extravaganza Sale Details
Let's start with some details on this event.
As I mentioned, this sale event starts October 1st and lasts until October 31st, 2018.
It takes place at both Floor Decor Design Center locations in Orange and in Middletown, Connecticut.
Apply the National Flooring Extravaganza Sale Special Offer Coupon below to your flooring purchase.

This coupon entitles you to receive 5% off your next flooring purchase between $1000-$10,000 up to $500. This coupon cannot be combined with any other offer. Once coupon per household. Not valid on prior purchases. Valid 10/1/18-10/31/18.
Extravaganza Sale Product Highlights
To provide you with a taste of the many products you'll find at Floor Decor Design Center, here are some highlights....
WE Cork Flooring Serenity Collection
This is new to the Floor Decor showroom!
We now carry the WE Cork Serenity Collection which consists of cork that looks like wood or tile. As a result, you can have the classic beauty of wood and tile in a warm, quiet, resilient and environmentally friendly product.
Solid and Engineered Wood Flooring
When you visit Floor Decor, you'll find a full selection of hardwood flooring options in solid hardwood and engineered hardwood constructions.
>> See Solid vs. Engineered Hardwood: Which is Better?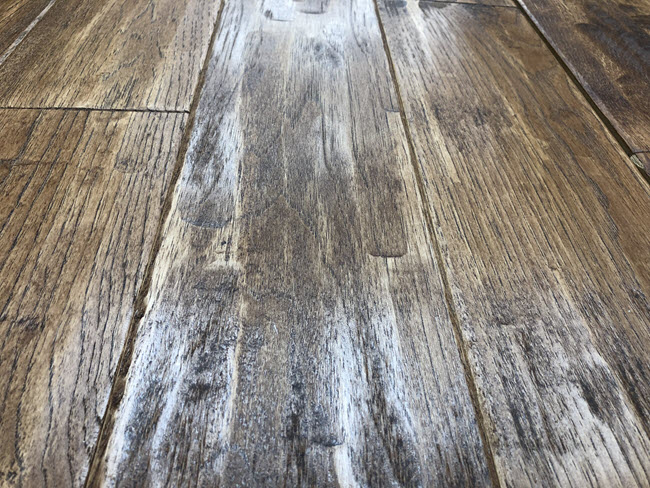 Species of wood include Acacia, Ash, Bamboo, Birch, Hickory, Maple, Oak and Walnut with widths ranging from 2-1/4" to 9.5".
We carry looks such as brushed surface, hand-scraped or distressed, matte and high-gloss as well as semi-gloss. You'll find pre-finished and site-finished options to meet your design style and customization needs.
>> See How to Choose the Right Hardwood Floor for Your Home
In terms of hardwood flooring brands, we carry the best!
>> See For the Highest Quality, Select Mirage Hardwood Floors
>> See Hardwood Flooring That's Scratch-Resistant From Armstrong
Carpet
You'll find a range of carpet styles to choose from at Floor Decor from the best carpet brands available: Dixie Home, Fabrica, Godfrey Hirst, Masland Carpets, Shaw, Stanton, Tuftex and SmartStrand.
You'll find solid colors, textural patterns, saxonies and plush carpets, cut loop patterns, shags and more in fibers ranging from Nylon, Polyester, and Wool.
>> Check out New Super Soft Carpet Styles from Shaw, Stanton Carpet and Mohawk
Custom Area Rugs & Stair Runners
Are you looking for carpet but prefer area rugs? Or maybe you're looking for a custom rug solution for a seating area or your stairs?
We can definitely help.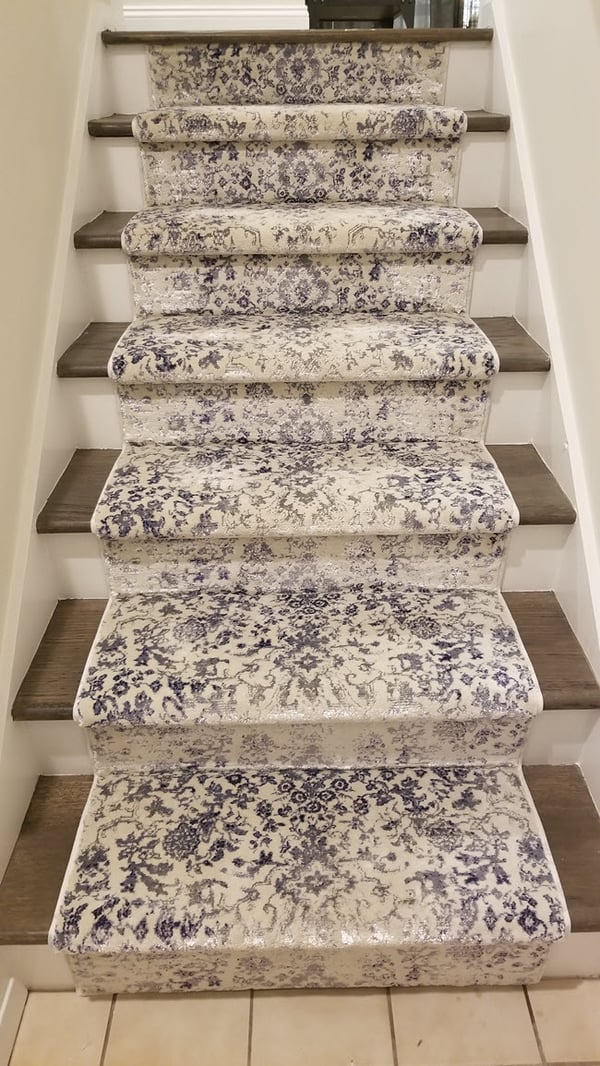 >> See Looking for the Perfect Sized Custom Rug for Your Home? We Have it!
Floor and Wall Tile
When it comes to tile, we know you'll enjoy exploring the products showcased in our showroom - and then working with Janine to create the perfect combination of products for your backsplash, bathroom or kitchen installation!
This bathroom below is one we recently remodeled using porcelain tile that looks like marble: easy maintenance with the classic look of marble.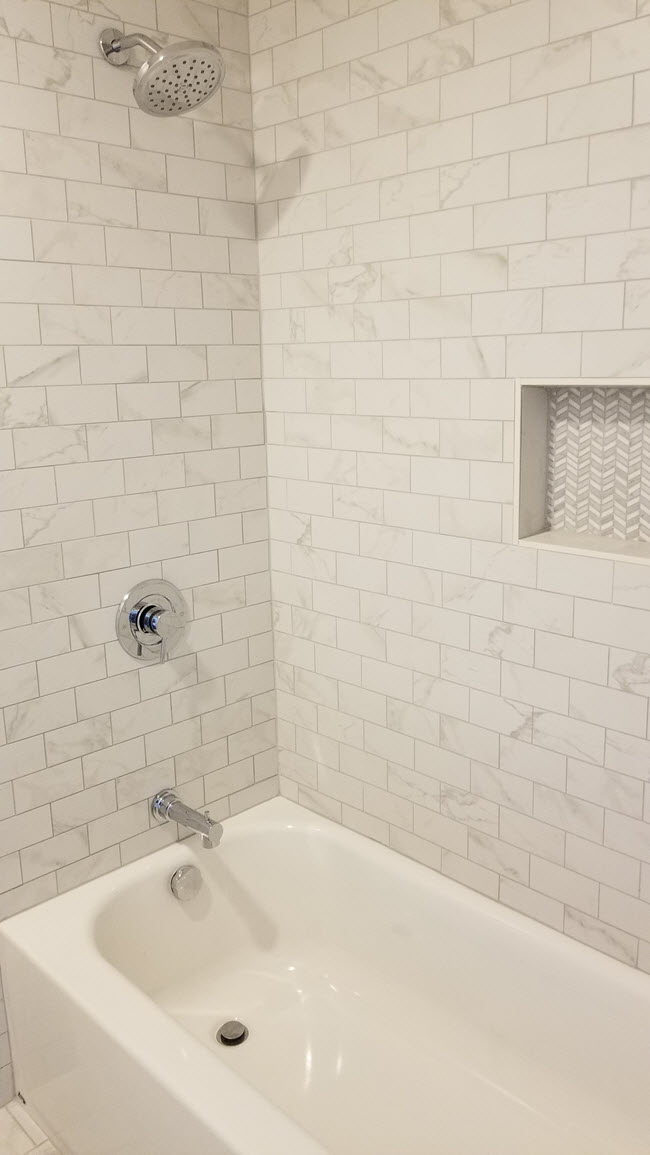 If it's decorative tile and mosaics you're looking for, you'll find a full selection to choose from - glass, pebbles, textured hexagons, mixed mosaics, arabesque and more.
>> See Three Tile Backsplash Trends for Your Connecticut Home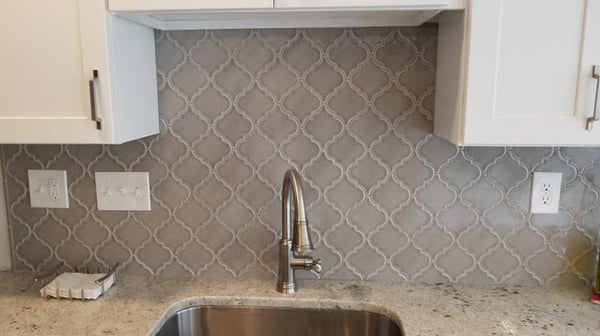 Looking for subway tile, brick-look tile, or ceramic wall tile? We have them in a range of colors, textures and sizes.
Here are some of the high-contrast decorative tile patterns we carry. These can be combined with solid color tile or assembled to create different types of repeat patterns.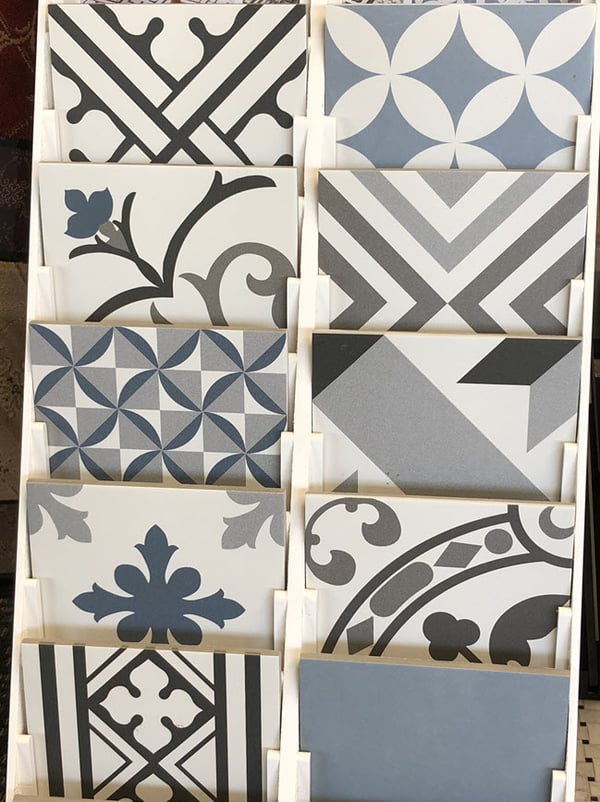 If you prefer muted tones with low shade variation, you've come to the right place. And, if you love wood plank tile looks, we think you'll love what we have available to show you.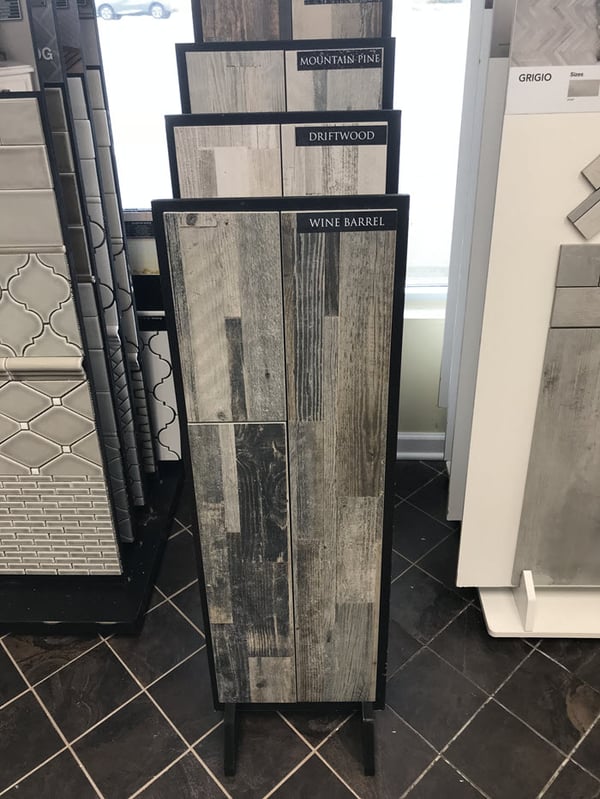 Waterproof Flooring - Vinyl and Luxury Vinyl Tile and Planks (LVT or LVP)
Perhaps you love the look of wood, and want wood planks in a waterproof solution? Try luxury vinyl planks or luxury vinyl tile with the look of wood.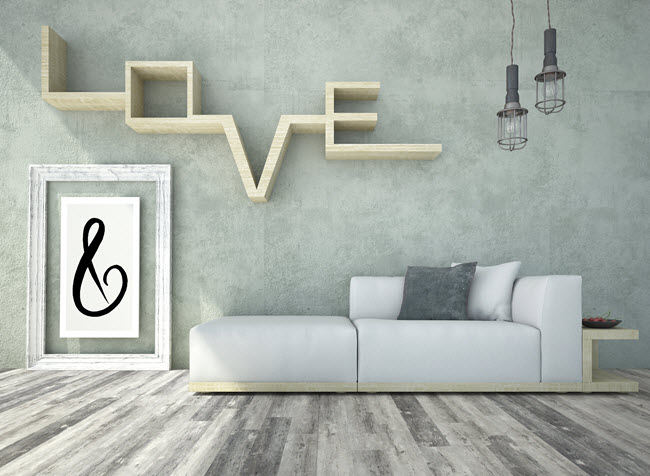 >> Read Have You Considered CORETec Waterproof Flooring for your Connecticut Home?
>> See The Farmhouse Manor Rigid Core Luxury Vinyl Flooring Collection
You might also want to shop our vinyl flooring selection available in 12' and 13' widths.
Two Added Reasons to Visit Floor Decor Design Center
1. Countertops & Cabinets
As a full-service showroom, you can count of finding kitchen and bath cabinets as well as countertops at Floor Decor Design Center.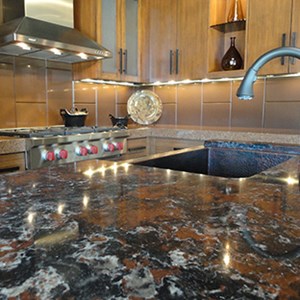 >> See The Ultimate Guide to Quartz Countertops
2. Free Shop at Home Interior Design Services, Too!
At the same time, if you find the design process intimidating or too time-consuming, we can help you with that, too, with our Shop at Home services.
>> Learn more about Home Interior Design Services.
Shop Floor Decor During the National Flooring Extravaganza Sale!
We're excited about welcoming you to Floor Decor during this sale event. Visit Floor Decor Design Center in Orange or in Middletown, Connecticut at the Galleria Design Center and enjoy the National Flooring Extravaganza Sale between October 1st and October 31st, 2018
Don't hesitate to contact us with your questions.
We look forward to helping you.
Thanks for reading.
Michael