When it comes to selecting carpeting for your home, you want carpets that perform. That's why we're introducing you to two carpet collections that are sure to impress you: Bellera and Stainmaster PetProtect.
Not only are they beautiful, but they also offer unprecedented protection against the wear, tear, abuses and spills of life and of those in your household.
Shaw Bellera Carpet for Creative Elegance and Ultra Performance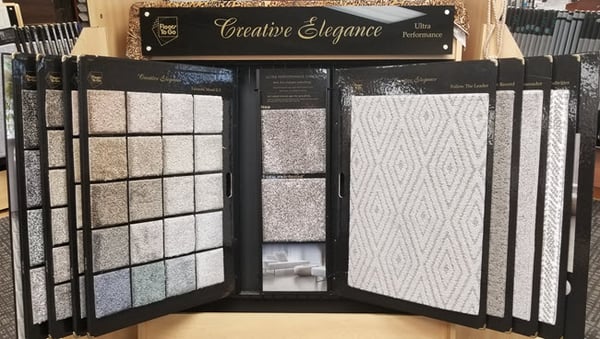 As you can see from the Bellera carpet display above, the collection comes in a robust selection of ten beautiful styles and patterns:
In warm and cool colors

In large and small patterns

And classic solids
As a result, you can find a style that will complement every kind of home decor design from contemporary to traditional and everything in between.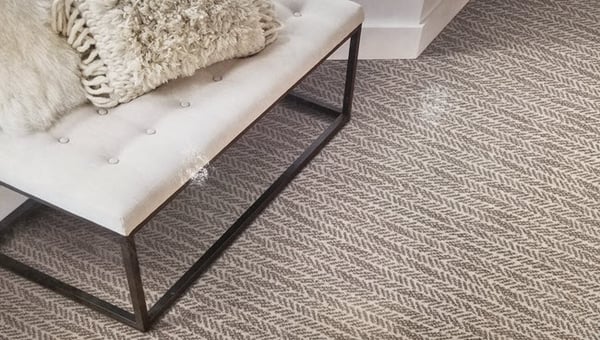 That beauty, though, comes with robust technology to support its ultra performance. Bellera High Performance Carpet is constructed with new fiber innovation and backed by the ultimate spill-proof backing. This carpet is protected from top to bottom, providing you complete protection:
Unrivaled appearance
Stain resistance
Accident protection where cleaning is a breeze
Unprecedented assurance
5-year walk-test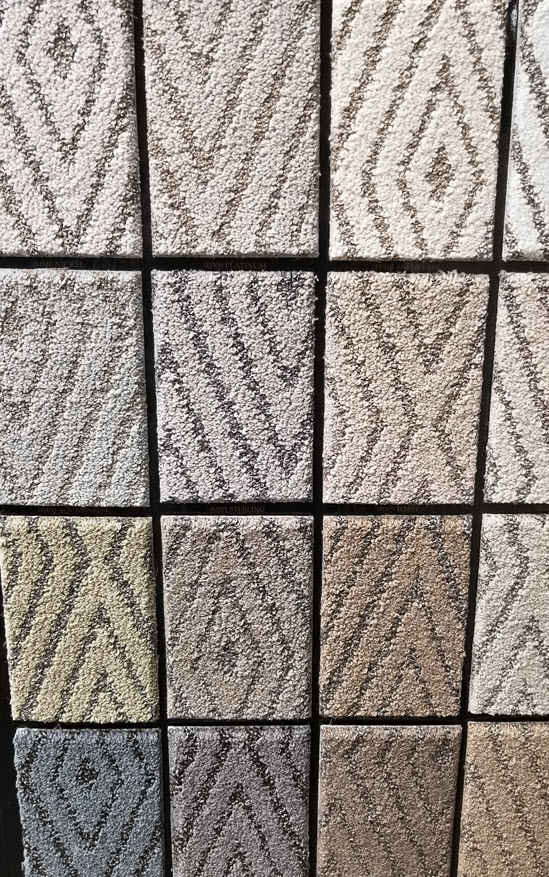 Here's a 2:10-minute video about Bellera carpet from Shaw:
STAINMASTER PETPROTECT CARPET For Ultra PET-FRIENDLY CARPET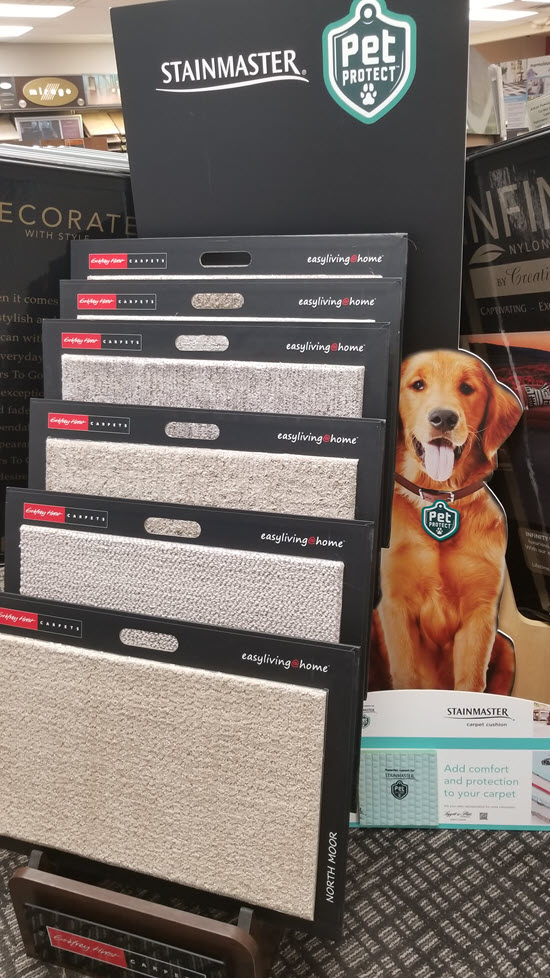 Similarly, Stainmaster PetProtect carpet blends style with performance, with a strong focus on addressing pet-related issues. Unlike Bellera, Stainmaster PetProtect has two options: the PetProtect carpet and the PetProtect carpet system which includes a cushion designed for pets and people. It provides a breathable moisture barrier that helps prevent spills and accidents from penetrating the padding and subfloor, allowing for more thorough cleaning and increased odor protection.
In addition to being fade-resistant and color safe, the end result delivers:
Resistance to pet hair
Reduced pet odors
Easy to clean
Exceptional durability and comfort
The collection includes classic solids and also stylish patterns.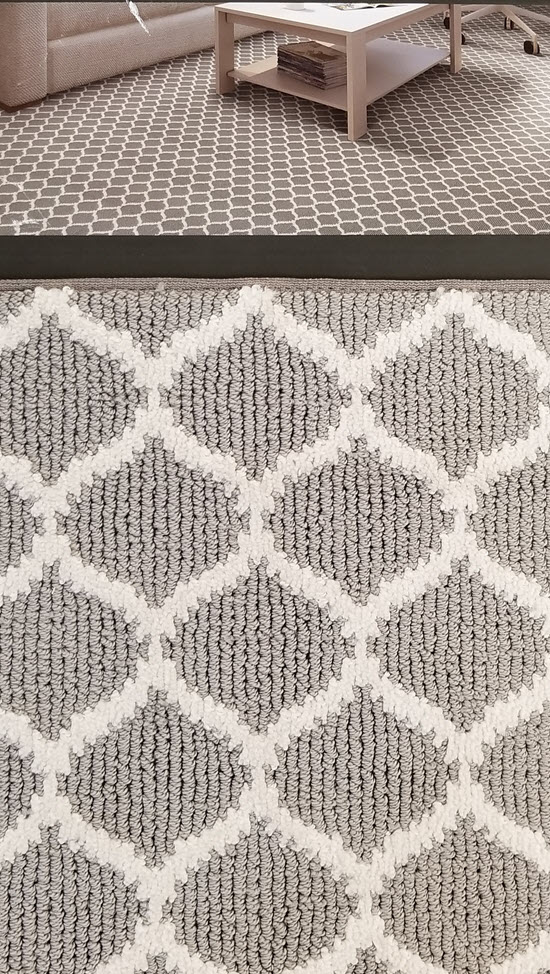 Let's discuss the two pet-related benefits in more detail.
Resistance to Pet Hair
Stainmaster PetProtect carpet actually reduces the attraction between pet hair and carpet, allowing you to remove the hair more easily with normal vacuuming.
This short 2:00-minute video illustrates what you can expect from a pet hair perspective.
Reduced Pet Odors
Next in the pet category is reducing odors associated with your pets.
That's where the PetProtect carpet system comes into play, helping keep pet accidents from soaking through the cushion and subfloor. That, in turn, reduces odors when the carpet is thoroughly cleaned.
This 3:57-minute video goes into more detail about how the carpet system reduces pet odors.
Enhanced Carpet Performance
This particular carpet collection is made with solution-dyed Nylon 6,6 which means the carpet won't fade when exposed to the sun, it is particularly stain-resistant and won't react to hydrogen peroxide-based cleaners. And, it's backed by a lifetime warranty against all three common pet stains.
Here's a 3:01-minute video illustrating what makes this carpet perform.
Beautiful Carpets That Perform!
As with Bellera, you'll find a wealth of beautiful Stainmaster PetProtect carpet styles to choose from that you can be assured will look newer for longer than many other carpet products.
From a styling perspective, here's another one of the patterns available.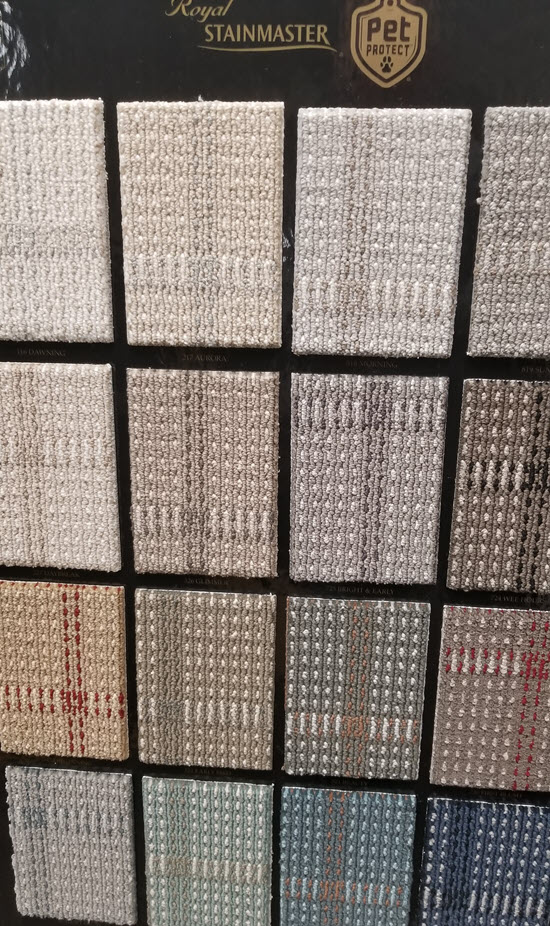 Ready to Explore Carpets That Perform? Check out Bellera and Stainmaster PetProtect at Floor Decor Design Center!
When you visit one of our two showroom locations in Middletown or Orange, you'll be able to learn more about both of these high-performance carpet collections.
Let me know of any questions in the comments or contact us.
We look forward to helping you.
Thanks for reading,
Michael