Our 3 Most Popular Hardwood Floor Brands: Mirage, Provenza, Anderson

Would you like to know which are Floor Décor Design Center's most popular hardwood floor brands? There are three - Mirage Hardwood, Provenza Hardwood and Anderson, and we'll explain why in this article.
What Makes Hardwood So Popular?
Two reasons come to mind: timelessness and beauty.
Hardwood Flooring is Timeless
Hardwood floors transcend time and changes in fashion.
Unlike other flooring products hardwood flooring never goes out of style. You can change the look simply by sanding and staining your floors a different color. Just as you can change the paint on your walls to give your home a totally new look, so can you renew your floors.
Hardwood is Fashion for your Floors
Beauty goes hand-in-hand with fashion especially when it comes to floors. And, the ultimate in floor fashion is hardwood.
Not Just Any Hardwood: One of Three Best Hardwood Floor Brands
There's commodity hardwood. That's the kind of hardwood that builders install in all their homes: red oak strip hardwood flooring. It's certainly better than laminate or vinyl, just nothing special.
You don't need to settle for ordinary when your floors can be extraordinary. Did you know that the dictionary definition for extraordinary is "remarkable"? That's what you get when you select hardwood from our three most popular brands: Mirage, Provenza, and Anderson!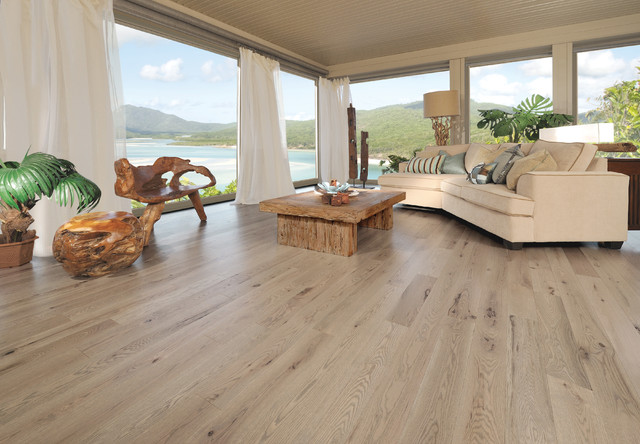 Mirage Handcrafted Oak
Most Popular Brand #1: Mirage Hardwood
Mirage Hardwood is featured in upscale homes throughout the country. They use top-quality materials, have an unwavering commitment to construction quality, and offer a selection that compliments any existing design.
>> See FOR THE HIGHEST QUALITY, SELECT MIRAGE HARDWOOD FLOORS
Mirage Hardwood offers options in both solid and engineered hardwoods for flooring that best suits your home, lifestyle and application location. Catering to homeowners' unique needs, all of their exceptional hardwood collections display endless charm, visual depth and timeless allure.
Offering nanotechnology finishes, Mirage Hardwood floors are five times more impermeable to damages than other competing floors.
Additionally, this revolutionary finish allows UV and cracking resistances for hardwood flooring that will be cherished for generations.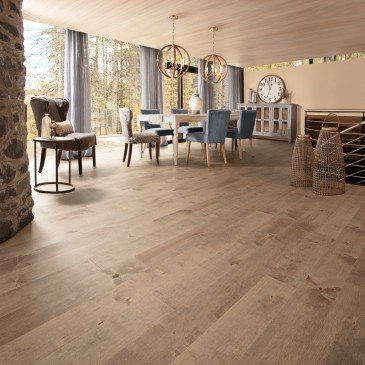 Mirage Maple Nougat
The Mirage Sweet Memories Collection
Our favorite collection of hardwood from Mirage comes from their Sweet Memories Collection.
Here you will find a collection of breathtaking visuals with unique color variations and with their unique manufacturing process they create floors with the charms of yesteryear. Below are a few of our favorites.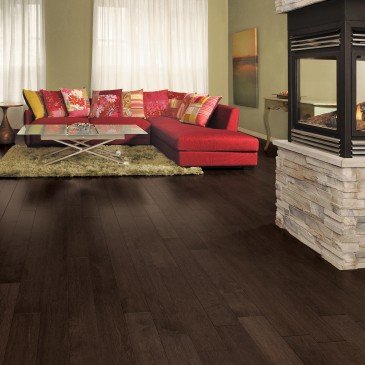 Maple Black Jelly Bean Smooth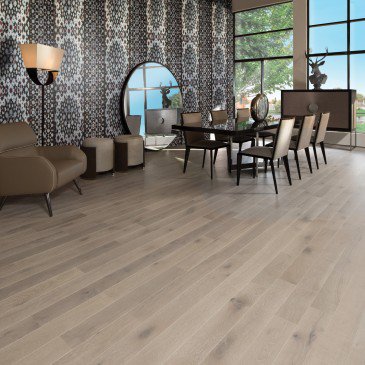 White Oak Bubble Bath Character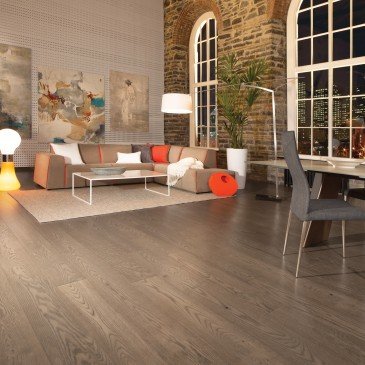 Red Oak Tree House Brushed
Mirage's Unique Collection of Flooring Patterns
Today design is about personalization. Nothing says more about your style and personalization than the Mirage unique collection of flooring patterns. Choose from Herringbone, Basket, Cube, Fence and Double Herringbone patterns for you own customized look.
One of our favorite Floor Décor Design Center installations was this beautiful Maple Herringbone pattern in our client's recently renovated home overlooking the Long Island Sound below.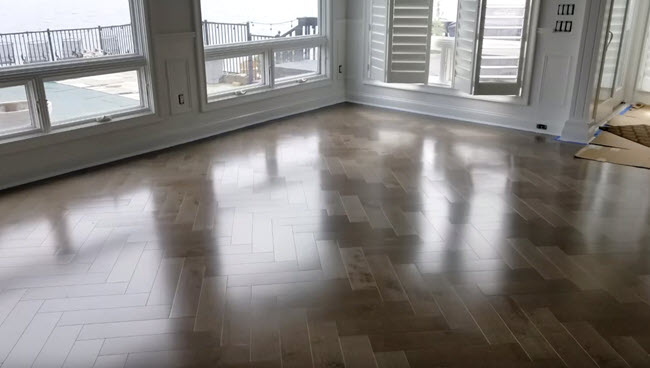 Most Popular Brand #2: Provenza Hardwood
Provenza is an industry leader in the style, design and innovation of Hardwood flooring.
Provenza has built its reputation in the design of unique hardwood products that exceed the demands of builders, architects, interior designers and residential consumers. With its 40 years of experience in the design of incredible floor and wall covering options, Provenza offers hardwood collections that are unique and handcrafted.
The Provenza Hardwood Parquet Collection
If you are looking for a truly beautiful floor look no further than the Provenza Parquet Collection.
We couldn't be happier about this resurgence (perhaps inspired by the aristocratic "Downton Abbey" look?). Not all homeowners share the tastes that are inspiring casual and minimalistic styles, and parquet flooring is an excellent choice for those who want a high degree of visual stimulation with a sense of courtly stylishness.
Below are a few of the beautiful parquet patterns available from Provenza. Notice the beautiful range of wood shades in these patterns.
This first style features rich oak tones.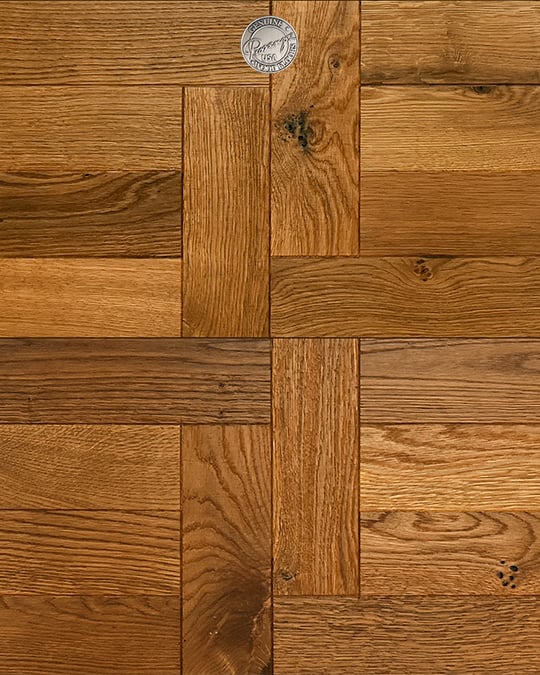 Next, you see rich warm grey tones.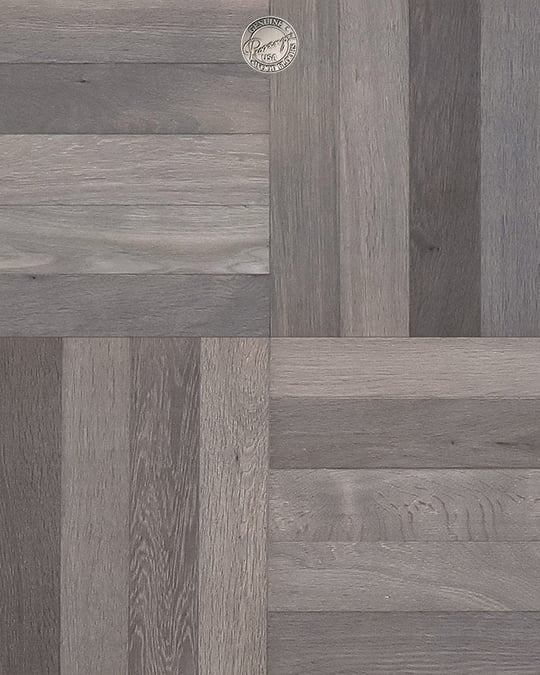 This example features warm lighter wood tones.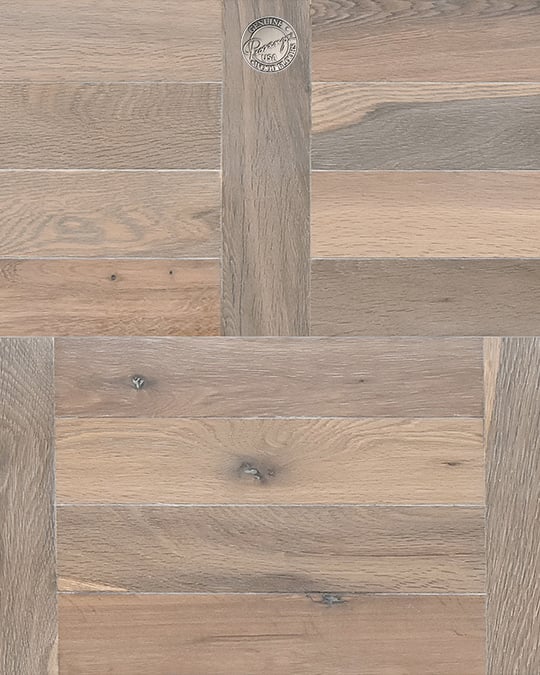 Below you see cooler, grey-inspired wood tones.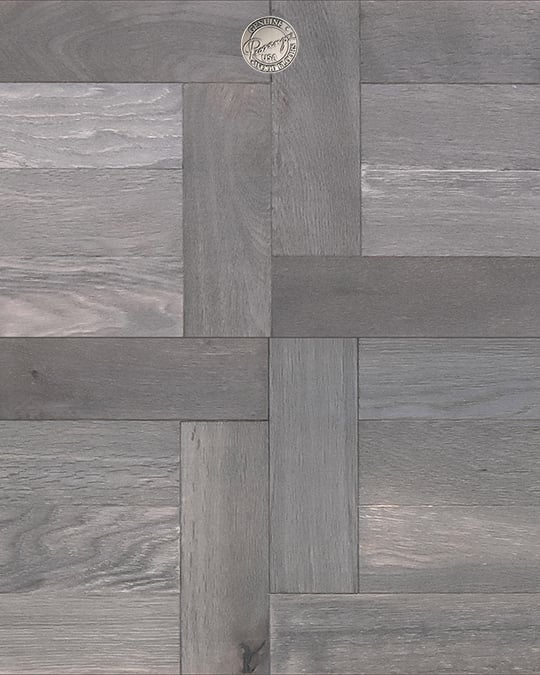 The New Provenza Hardwood Tresor and Vitali Collections
The new Tresor and Vitali Collections are the latest additions to the Provenza lineup of stunning hardwood floors.
Both feature Classic European White Oak in an array of colors from traditional to modern. Light wire brushing along with Provenza's multi-layered staining process and variation between planks make this product suitable for any taste and setting.
Both collections feature extra wide 9.45" boards along with extra long lengths that are up to 86 inches and 5/8" thick. The Tresor Collection is protected with polyurethane finish while the Vitali Collection offer a environmentally friendly UV Oil finish.
The Tresor Collection
Here are three examples of the Tresor Collection from Provenza with its polyurethane finish.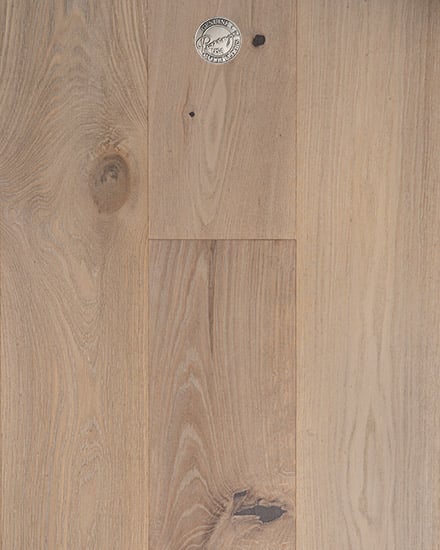 Tresor Jolie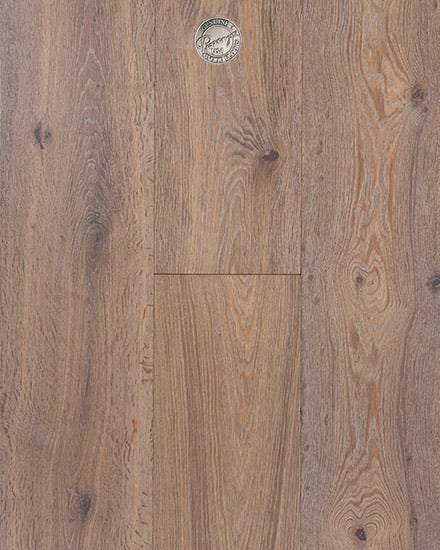 Tresor Encore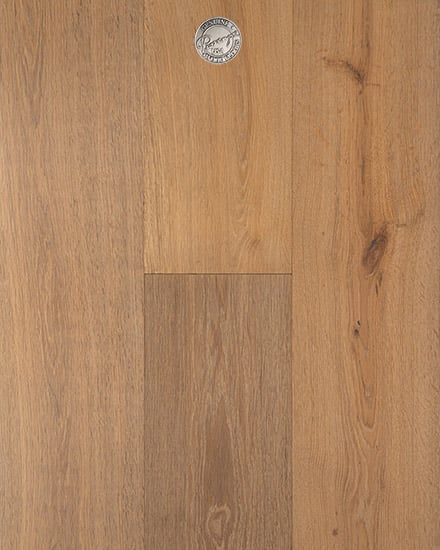 Tresor Classique
The Vitali Collection
As mentioned above, the Vitali Collection features an environmentally friendly UV Oil finish.
One of the greatest benefits of UV Oil is its ease of repair. Conventional UV cured urethane finishes are extremely difficult to repair because of the thick finish on top of the wood. Hardwood floors will dent and scratch, but with a UV Oil Finish the floor can look almost new in no time.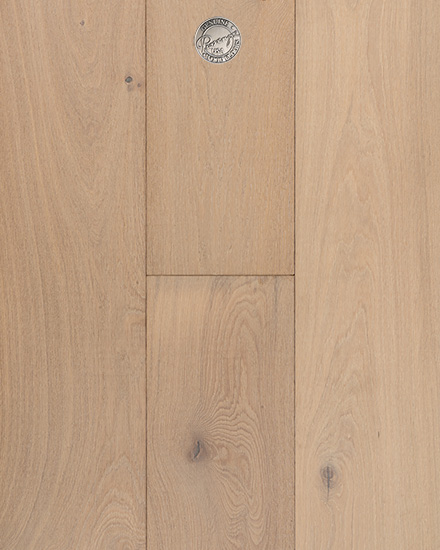 Vitali Corsica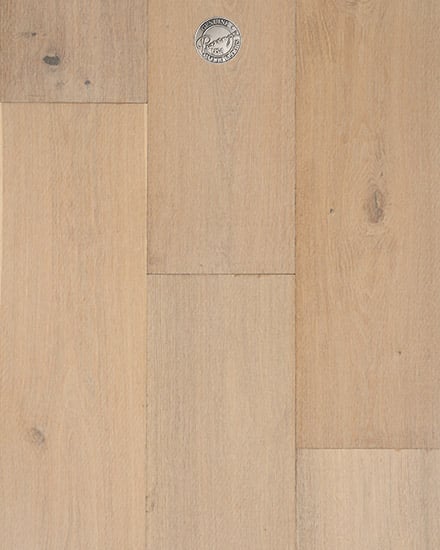 Vitali Milano
Vitali Rocca
Most Popular Brand #3: Anderson Hardwood
The Anderson Tuftex Collection is the only collection that features a luxury brand hardwood collection along with a luxury brand carpet collection.
"All Anderson Tuftex styles are thoughtfully designed from hours of research, and every product is meant to be enduring and timeless on the floor." -Lisa Lux, Designer
It's been said that the best things in life are built to last.
They're the things that, upon first glance, you know were lovingly touched by working hands. They were given life to meet a real need and designed with thought and intention, and, even when they're new, there's something about them that brings ideas of heritage, legacy and story to mind.
Every Anderson Tuftex product is designed with that in mind.
Featured Anderson Hardwood + Tuftex Carpet Products
Here are two examples that capture the Anderson Tuftex difference.
Tuftex Speak + Anderson Kensington
These two styles work together. Notice how the color tones and patterns from Tuftex Speak appear in Anderson Kensington.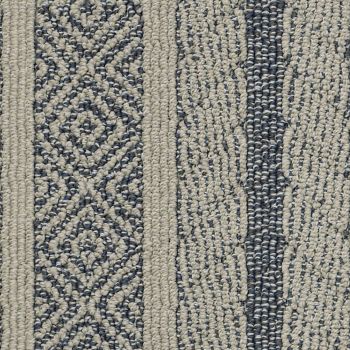 Tuftex Style Speak Color Downpour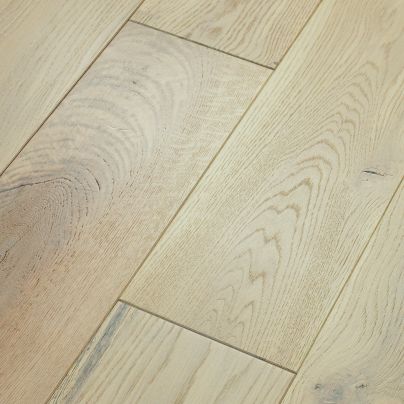 Anderson Kensington Color Holland Park
Tuftex Scout + Anderson Buckingham
Similarly, notice how the diamond pattern of Tuftex Scout reflect the wood knots in Anderson Buckingham.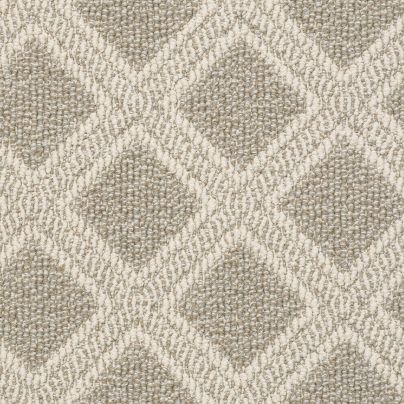 Tuftex Style Scout Color Briarwood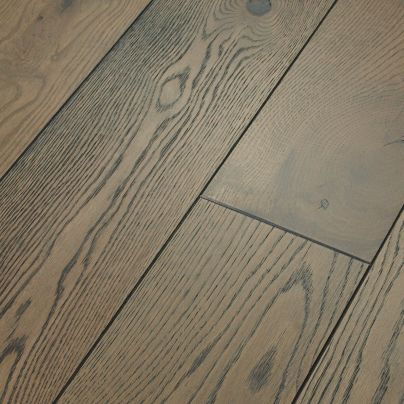 Anderson Buckingham Color Cambridge
The effect in your home is stunning!
Explore Mirage, Provenza, Anderson: the Top 3 Hardwood floor Brands at Floor Decor
Mirage, Provenza and Anderson are truly beautiful hardwood brands! When you're ready, we invite you to visit our showrooms. There, you can explore all three floor brands and see first-hand how stunning the various styles are.
>> See OPEN FOR BUSINESS WHILE RESPECTING SOCIAL DISTANCING
We look forward to helping you.
Michael