Our floor decor business is open! We are ready to serve you and provide solutions for all your flooring needs during these unprecedented times. Here's how we can do so while respecting social distancing.
Open for Business: Social Distancing Options
Safety First and Foremost
Being your locally owned and family operated floor covering professional, the well-being of you, your family and that of our team is most important. We've been watching the news and receiving updates regarding the Coronavirus. This situation is certainly fluid.
As your local floor covering specialist, we're doing our part to manage the potential spread of COVID-19. We're following all of the recommendations regarding safety and precautionary measures within our showroom, including proper cleaning guidelines and practicing social distancing.
How to Interact with Floor Decor Design Center
When face-to-face interaction isn't an option, here are other choices:
Call us at our showroom at 203-298-4081.
Text us at 203-494-0371.
Use the ChatBot feature on the FloorDecorCT.com website.
Complete the Contact Us form or any of the other forms you'll find available on product pages.
And, in real-time, if you'd like to do a video session, we are ready!
Three Options for Shopping with Floor Decor
We also offer you three options for shopping with Floor Decor Design Center:
More Detail on Enhancing the Shop at Home Experience with Technology
You may prefer not to visit the showroom right now.
If that's the case, know that we can work with you over the phone and/or via video chat (e.g., Facetime, WhatsApp or Viper) to send you photos of products or explore different options with you digitally.
Once you've narrowed down your choices, count on us to deliver (and pick up) samples to your home at no charge.
Those samples will be dropped off outside your home so you have no concern over lack of social distancing.
We will handle them with gloves so you have no concern about bringing them into your home.
>> See Have You Considered Home Interior Design Services?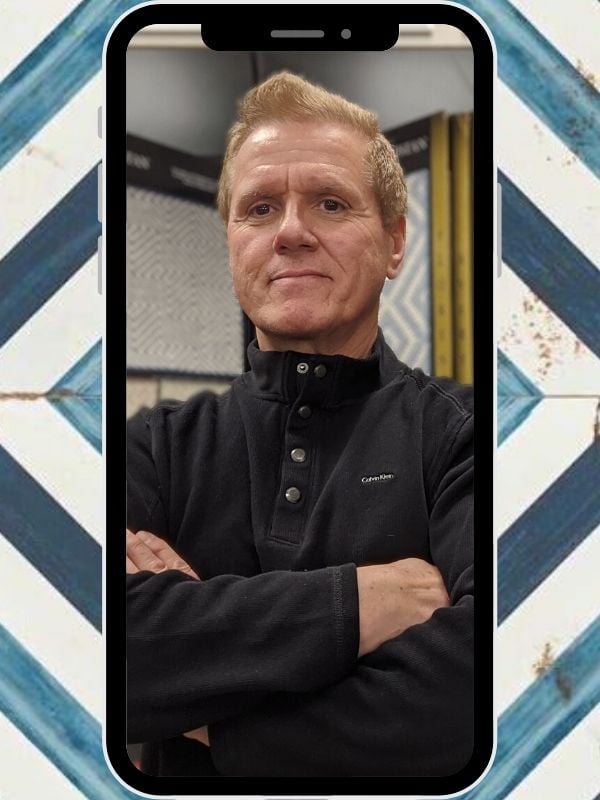 In Home Visits for Assessments, Measures and Installations
In home visits for job assessments, measuring and installations will be performed using social distancing as long as no occupants of the home or business are ill.
We wear disposable booties for our feet and gloves so as to ensure that we respect your space.
Decision-Making From the Comfort of Home
Although you may wish you didn't have to spend as much time at home right now, why not make use of the opportunity to rejuvenate your home?
Create a sense of comfort and calm by creating a place of peace at home where you can relax, read or simply kick back with a glass of well-deserved wine.
>> See Add Calm and Stability to Your Floors and Walls with Classic Blue
Whether it's a stylish area rug for your home office, a timeless hardwood floor for the family room or a luxurious new carpet for your bedroom, now may be the perfect time to indulge yourself and give your home a sense of coziness and tranquility.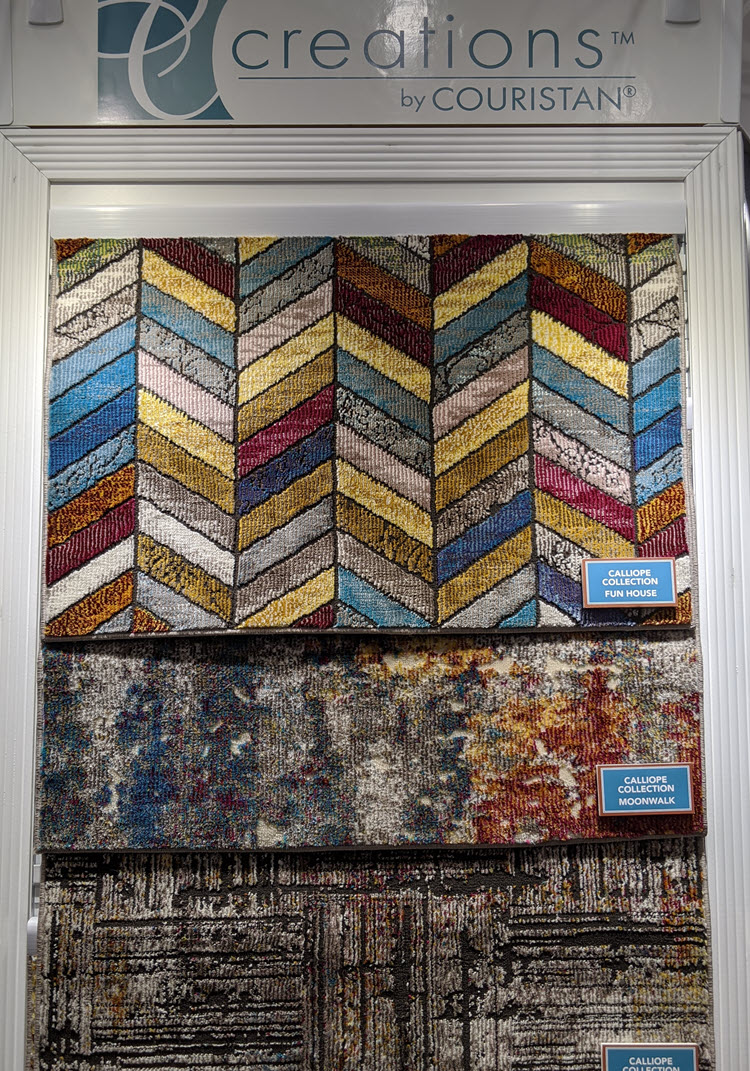 The Latest Flooring Trends
Our new product lines from the Vegas flooring show are arriving daily and you will love the new styles.
We're here to help you find the latest, greatest flooring trends and prepare to tackle new styles in 2020. We've got all the hottest looks to make your home your haven.
Let our design experts help you put together your perfect style that will last for years to come.
>> See The 7 Newest Flooring Trends from Surfaces 2020
Flexible Payment Options
With an almost unlimited selection of flooring products available, it's nice to know you have financing options available to fit most budgets.
We strive to make your home transformation easy and affordable. Flexible financing allows you to select the right payment option for your new flooring purchase. You'll find many options to replace your entire home's flooring with new high quality floors for less than $150 monthly payment with no money down.
Floor Decor Design Center: Here For You
We will continue to have our normal showroom hours including weekends.
If you prefer we can schedule a personal appointment and have one of our design consultants work with you one on one in our closed showroom. Just call to schedule ahead of time. Please contact us at 203-298-4081 at our showroom or text us at 203-494-0371.
Be sure to visit us online at www.FloorDecorCT.com.
We want to thank each past, present and future customer for your patronage. Without your support, our family-owned business would not be here. We wish you and your family good health and hope to see you soon!
Thank you for reading,
Michael