Another collection worth exploring at Floor Decor Design Center for your rugs and runners is carpet from Milliken, and more specifically the Milliken Imagine Collection.
Try Milliken Carpet for Stunning Rugs and Runners
You'll love the Imagine collection!
The Imagine carpet collection by Milliken truly takes residential patterned carpet to the next level, layering pattern and color to create a collection of flooring that works in any decor.
What's particularly wonderful about this collection is that you can easily create area rugs and runners to match your wall-to-wall carpet. You have five rug sizes to choose from:
7'8" x 10'9"
5'4" x 7'8"
3'10" x 5'4"
2'8" x 3'10"
2'1" x 7'8"
The Milliken Imagine Collection for Rugs and Runners and Wall-to-Wall, Too
The collection includes 31 styles. As you'll see from the images below, these styles range from classic to contemporary with bold florals and geometrics, stripes, tonal textures, animal prints and more, in a rich range of colors.
Artisan
Artisan is a large scale Ikat pattern inspired by the handcrafted textiles of Central Asia.
Break from the mainstream with this ethnic pattern; it's versatile enough to be used in both traditional and more modern settings.
Asian Ornament
Asian Ornament features a small medallion design with simple enough lines to anchor any room, whether classic, modern or an eclectic mix.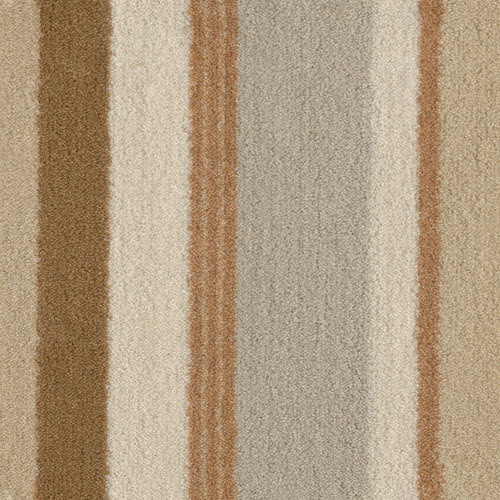 Broadway Beat
Broadway Beat is a pattern to love until the end of time.
It is beautiful and sophisticated…practical and unpretentious. This version of the graphic classic tells a simple story about the balance of light and dark that is modern without being harsh.
You'll find it available in 11 stylish color combinations.

Brushed Linen
A timeworn fabric is the creative impulse behind this Brushed Linen cut pile construction. The focus on the imperfections and distressed areas of the fabric add a strong textural element to the product.
15 colors of neutrals and trendy tones create a hand tufted effect while the overall look remains simple. This product will be a great platform for any design scheme.
Casual Craft
Casual Craft is a timeless design that is all about the beauty of natural aging.
Trends of mixing old with the new, industrial effects with contemporary flair, fit this design perfectly. Twelve tonal gradients create a dynamic versatile design, usable in any interior space.

Cavetto
Rich in color and style, this ogee pattern is the epitome of good design. Notice the subtle striations and architectural curves; they provide a refined platform for any design scheme.
Chateau
Chateau revitalizes one of Milliken's most classic designs. This damask-inspired style is ever popular. Chateau stems from a restored vintage pattern from the Milliken archives. you'll find that this beautiful cut pile construction will grace any floor with its 16 rich colorations of monochromatic tone on tones. The effect is distinctive and stylish.

Delicate Frame
The "Delicate Frame" design is a thoughtful blend of pattern, texture and color.
It captures the classic modern ideal of being pleasing to the eye and practical for everyday living. You'll find this design available in six beautiful neutrals, rich enough to take center stage.
Diamante
Regal and dramatic, Diamante represents a modern interpretation of the classic diamond pattern and makes an elegant statement to any room. It's offered in 6 distinctive colors.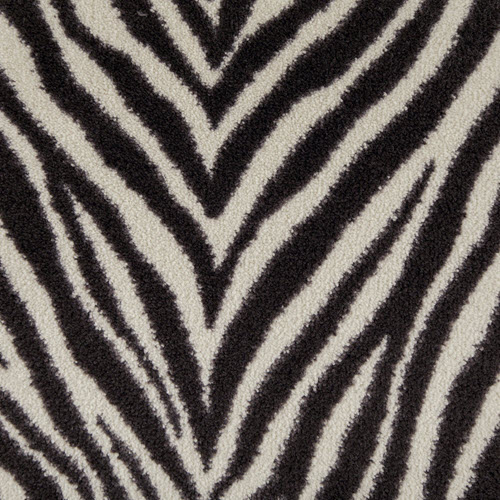 Exotic Journey
Take flooring beyond the expected with Exotic Journey. This style is available in 3 skins patterns that will add exotic flair and personality to any decor.
Exotic Touch
This leopard design, inspired by artwork, is a soft and subtle cut pile version that will add an exotic flavor and personality to any decor.
Natural color combinations layer one atop the other to yield a unique visual interest with curve appeal.

Grand Fleur
This classic floral pattern features refined curves and simplified petals to give this iconic design a modern slant.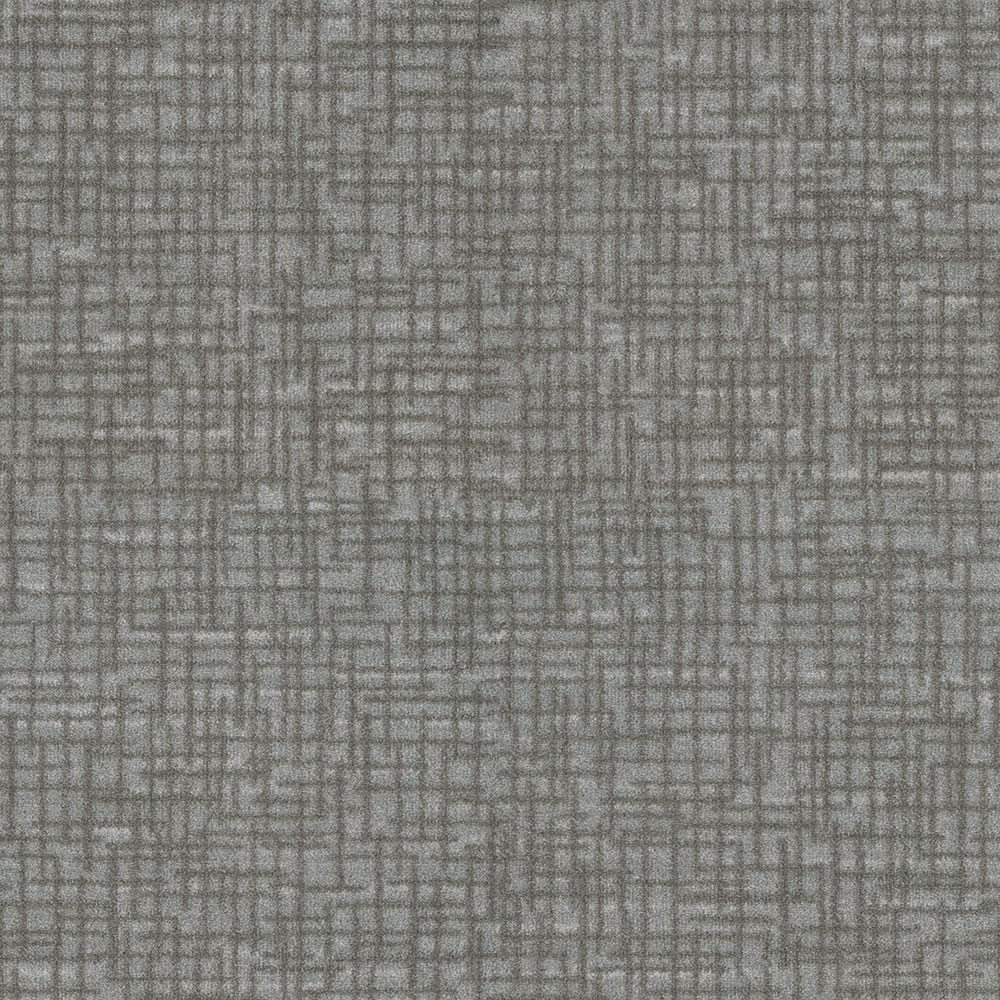 Graydon
Graydon captures the imagination by mixing a subtle background striation with a statement crosshatch design.
Irregular in its elegance, this classic and casual look has limitless versatility. Nine colors range from rich neutrals to beautifully saturated dark monochromatics.
Hidden Trail
Let Hidden Trail welcome you home with its references to nature and simplicity. This flowing design will put your mind at ease as soon as you walk in the door.
Influential
You can easily imagine Influential in many decors.
Its small overlapping lattice pattern in a range of warm and cool colorations add visual interest underfoot in a serene way. You can choose from a palette of 9 harmonious colors.
Lettres d'Amour
Inspiring and comfortable, Lettres d'Amour (Letters of Love) will help you create a room that is truly unique, inviting, and conversational.
This style has been created based on a compilation of imagery from antique French postcards and letters. Various papers and patinas inspired the palette of six neutral tones.
Linkage
Linkage captures simplicity at its best…
This Mid-Century styled geometric design combines clean symmetry and a richly striated background. It comes in 9 harmonious colors.
Modern Flair
Modern Flair comes in a palette of 9 colors, cued from distinctive fabrics of today.
This scale design has mid-century style with a touch of retro luxury. The clean lines and modern aesthetic integrates beautifully into any contemporary space.
Network
Lend panache to everyday living with the super chic "Network" design.
This modern geometric pattern incorporates shapes and shades reimagined for today. To enhance the graphic visual, Milliken has added rich striated undertones to contrast the interlocking squares.
This carpet style comes in 8 colorations derived from modern upscale interiors.
Organic
Organic captures multiple vines entwined with organic twists and curls in this eye-catching lattice design.
Nine rich colorations inject character into both classic and transitional settings.
Oriental Splendor
This classic Persian design comes in a serenely soft palette of 5 colors. Oriental Splendor features an open field to create a pattern that is both striking and versatile.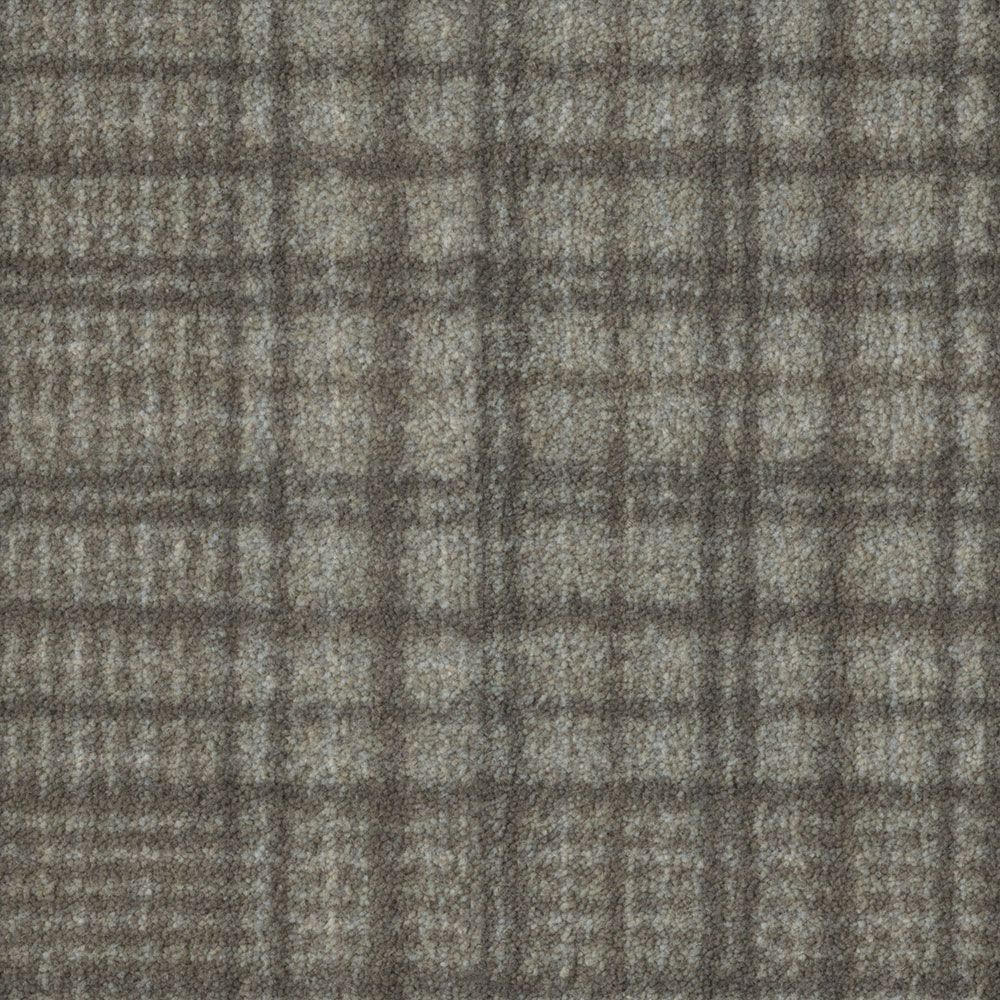 Personal Retreat
Personal Retreat represents a plaid that has a scale for flexibility with a casual aesthetic. This cut pile pattern is versatile and will add balance to any interior with its 13 relaxing layering of tones.
Poetic
Poetic is the perfect expression of good design. Its simple shapes and soft to mid-tone colors give pleasure to your rooms and everyday living.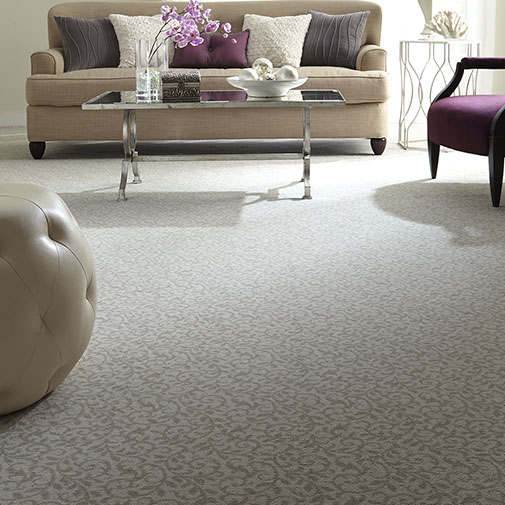 Pure Elegance
The move toward simplistic styling drove the concept behind the blending of this organic and scroll like design.
Coupled with a nice flowing pattern and a perfect scale, this luxurious Pure Elegance cut pile in 15 monochromatic colorations will inject character and work in any space lending itself to both classic and transitional settings.
Radius
The striated pattern in Radius is sure to please with its modern style and glamorous touch. Available as borders only up to 18", Radius is the perfect mix of elegance and simplicity.
20 tonal colorations allow for a variety of border options that give you the power to create your perfect space.
Seoul Garden
A room with Seoul Garden is like weekending in a boutique hotel… only you get to enjoy its soft touch and relaxing pattern day after day.
Slimline
Serene and hushed with texture, Slimline incorporates soft horizontal striations for a silk like look.
This distinctive grain will provide a dressy finish for both Residential and Commercial interiors. The twelve color palette takes inspiration from both Industrial and natural elements.
Somerton
A natural choice for rooms both elegant and casual, Somerton is linen-like in appearance.
Enhanced with multiple tones, this design produces a beautifully textural flooring surface. It is available in seven earthy colors that lend a touch of sophistication to your home.
Stitches
The beautiful tones and layered textures of this pattern are made for living and create a space
to get away from the rush of life.
Streamline
The modern rhythmic shape of Streamline stays ahead of the curve with clean contours and contemporary styling. You'll find it showcased in a palette of 9 modern colorations.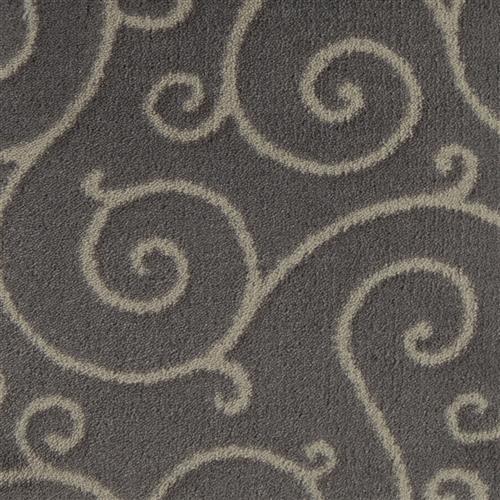 Traces
The clean and graceful lines of Traces accentuate the movement in this updated yet classic scroll design. Variations of 13 classic hues work beautifully on any floor in this soft cut pile construction.
Imagine Your Stairs Transformed with a Milliken Runner
Given the range of pattern styles in the Milliken Imagine collection, can you imagine transforming your floors, stairs and hallways?
Here's an example of a stair runner we recently installed using Milliken Cavatori in color Carrara Cream (also available in Emperador Brown and Nero).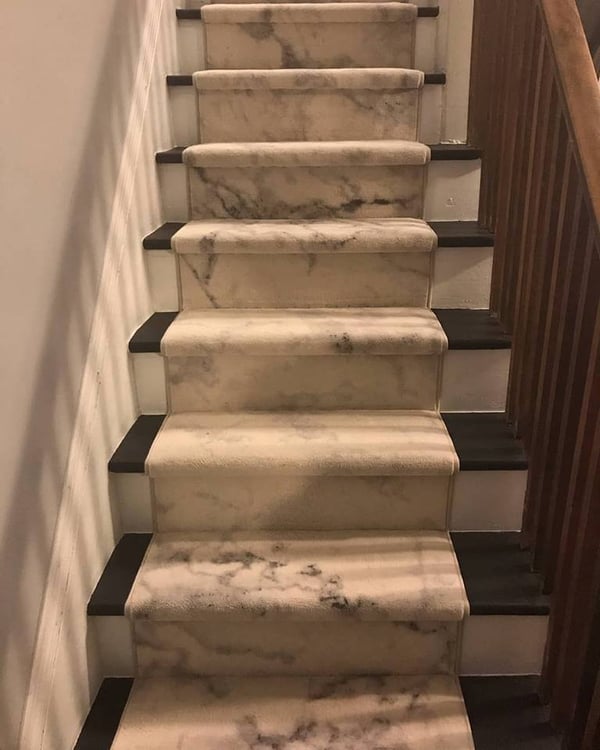 READY TO Try Milliken Carpet for Your Rugs and Runners?
If you're ready to explore what's possible from Milliken Carpet for custom area rugs, we hope you'll come explore what's available at Floor Decor Design Center.
We invite you to visit one of our two showroom locations in Middletown or Orange to experience the Imagine collection firsthand.
Let us know of any questions in the comments or contact us.
We look forward to helping you.
Thanks for reading,
Michael