Newton Flooring Offers Brilliant Floors at Intelligent Prices

Are you familiar with Newton Flooring? As its tagline says, it offers "Brilliant floors, intelligently priced" and you can now find the collection at Floor Décor Design Center in Orange, Connecticut.
The Newton collection includes carpet, hardwood, laminate flooring, and luxury vinyl planks options.
Read on to learn more!
Discover Newton Flooring for Stylish Floors on a Budget
The Newton collection has been designed to combing incredible value with fresh style. Newton Flooring Review on HomeFlooringPros.com explains,
"Newton has young families, first-time home buyers, and budding home renovators in mind with all four of their product lines. There is a fresh, contemporary aesthetic throughout that can serve as a backdrop for any home décor style.
All in all, Newton offers a lot of value for money, which is exactly what is needed for discerning customers that need to balance budget, beauty, and comfort."
In other words, with these products, the budget-savvy shopper actually has options for creating brilliant floors.
The Newton Flooring Promise
As the Newton Products site explains,
"We don't think quality flooring should be limited to those who can afford it. We got tired of seeing people settle for second-rate floors just because of their budget, so we decided to do something about it.
At Newton, We Always Strive For 3 Things:
To Make Floors We Know You'll Love: Whether you're in your first house, your forever home, or anywhere in between, you deserve a floor that looks and feels brilliant.
To Make Floors You Can Afford: Quality, stylish flooring should be accessible, not exclusive. We designed Newton floors with you (and your budget) in mind.
To Make Floors That Will Last: Affordability shouldn't mean low quality—Newton floors are built to stand up to kids, pets, and stains to give you peace of mind."
Newton Flooring offers carpet, hardwood, laminate and luxury vinyl flooring products. Let's explore each category in more detail.
Newton Carpet Options
From a carpet perspective, Newton flooring offers 18 different styles ranging from cut and loop, loop, tufted, and other patterns designed to wear well. You'll find an extensive range of casual and neutral colors to coordinate with your design style.
Avondale in 6 colors
Bayview I in 4 colors
Bayview II in 4 colors
Belmont I in 12 colors
Belmont II in 12 colors
Briarwood in 6 colors
Brookside in 6 colors
Oceanside 6 colors
Riverside in 6 colors
Sunnyside in 6 colors
Ariel in 20 colors
Hali in 24 colors
Hessler Park in 6 colors
Lana in 20 colors
New Bern in 8 colors
Redhill Springs in 8 colors
Scottsdale I in 6 colors
Scottsdale II in 6 colors
Three of the product collections - Bayview, Belmont, and Scottsdale - come in two different versions so you can match the look you have in a high traffic area with the one you have in a less-trafficked area where you might prefer a deeper pile experience.
Newton carpet carries the CRI Green Label Plus certification for low-VOC carpet. Furthermore, these products boast warranties ranging from 10 years to lifetime coverage.
Examples of Newton Carpet Styles
Here are a few examples of Newton styles.
Avondale in color Magical is a 12' wide patterned loop where the pattern repeat is 11.8" x 20.9".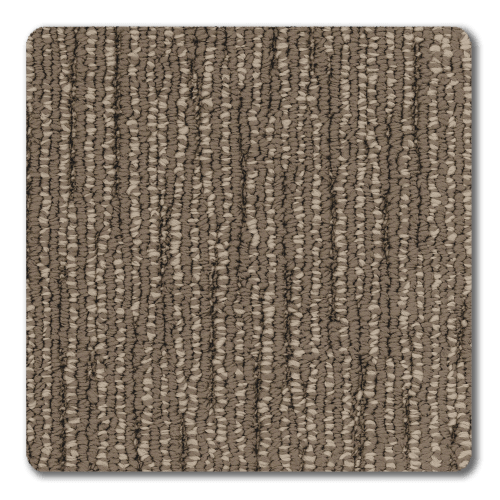 Next, you see Scottsdale I in color Iconic Ivory. This carpet style features a twisted look and is 12' wide.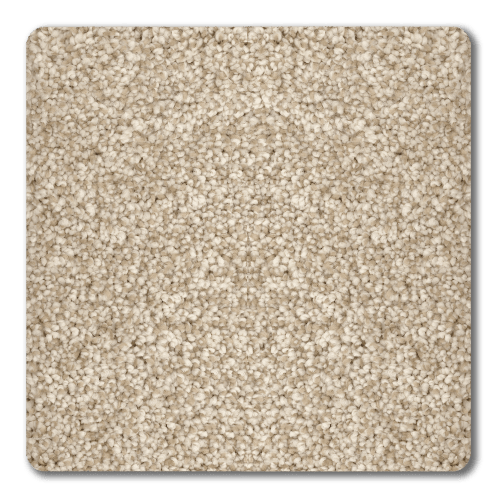 This last carpet example is Hali in color Adrift. This tip-sheered style has a 2.25"x3" pattern repeat and is also 12' wide.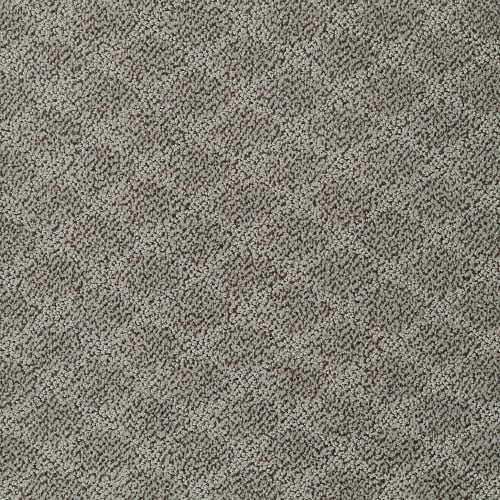 Newton Hardwood Flooring Selection
In the hardwood category, Newton offers you the following 9 engineered wood collections for a classic yet contemporary design feel:
Coastalwood in 3 colors
Fairfield Point in 20 colors
Hearth & Harbor in 3 colors
Hilltop Path in 4 colors
Home Spun in 4 colors
Local Venture Essential in 6 colors
Patriot Trail in 6 colors
Woodland Basic in 5 colors
Woodland Essential in 11 colors
You'll have a choice of two plank widths (3" and 5"), levels of variation, weathered looks, and deep color.
In addition, you have the option of T&G - tongue & groove - and LNF - lock & fold - depending on the type of subfloor you are installing over. LNF allows you to install hardwood as a floating floor over particleboard, concrete, and tile.
These products are made from domestically sourced hardwoods such as maple, hickory, oak, and birch. Since they are engineered, they are literally built to deliver performance with style, and they come with a 15-year residential warranty.
Examples of Newton Hardwood Flooring Styles

For example, here's Coastal wood in color Desert Haze which comes in a

6.5" plank width. This is an

engineered maple with a

micro bevel.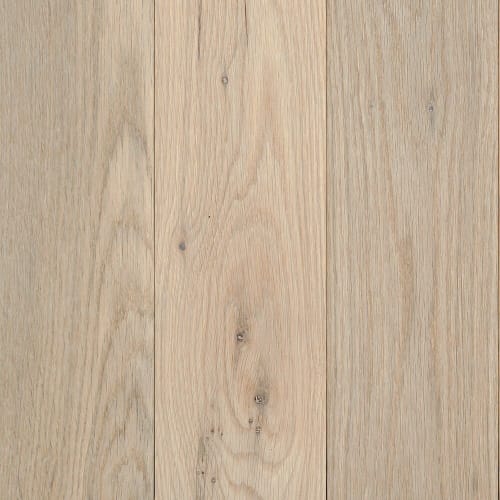 Local Venture Essential in color Amber also features a 6.5" plank with micro bevel. Look, though, at how different the vibe is of this engineered white oak. The rich color highlights the natural wood texture and pattern.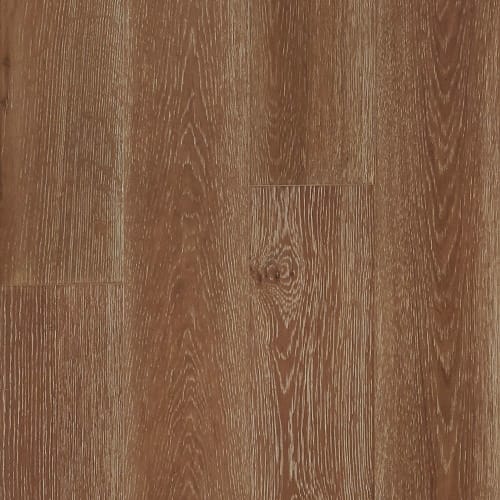 You'll love the deep rich chocolaty-ness of Woodland Essential in color Montana. This micro-beveled product comes in three different plank widths: 4", 5", and 6.5". Notice the wonderful variation in the engineered hickory wood patterns and texture.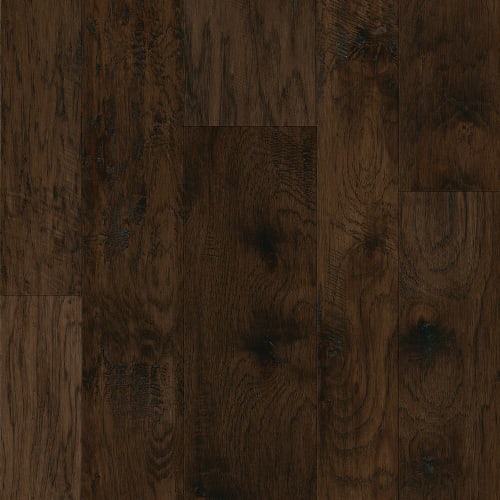 Newton's Laminate Flooring Collection
The Newton flooring laminate collection is brilliant with stunning visuals, an added texture layer, and excellent wear performance. It consists of the following 11 classic yet contemporary styles:
Clearwater in 8 colors
Coronado in 4 colors
Eldorado in 6 colors
Helena in 2 colors
Holly Springs in 2 colors
Mendocino in 6 colors
Olympic in 2 colors
Prescott in 4 colors
Grand Mesa
Outdoor Comforts in 9 colors
Trek Haven in 3 colors
The Newton laminate collection comes with a residential warranty ranging from 20-year to limited lifetime coverage.
Examples of Newton Laminate Flooring
Eldorado in color Cabana Evora features stunning visuals. This rustic looking plank comes in a 7.6" width.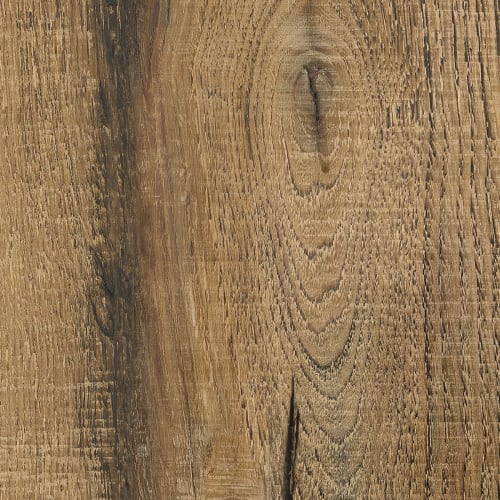 In contrast, Helena in color Belvedere Oak is smooth and sophisticated. What's more, it forms a brilliant herringbone pattern! Helena planks are 9.6" wide.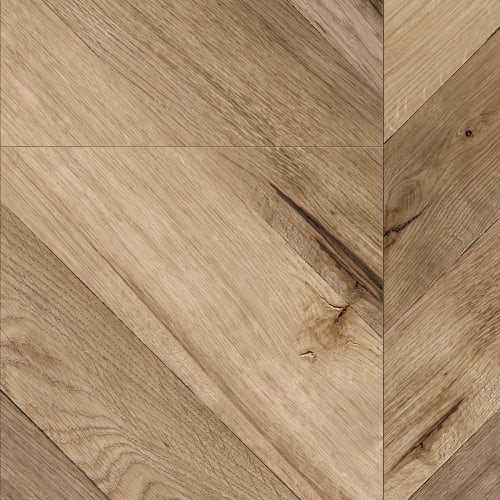 Finally, Outdoor Comforts in color Canvas comes in a 7.48" wide plank, again with a beautifully realistic hardwood visual.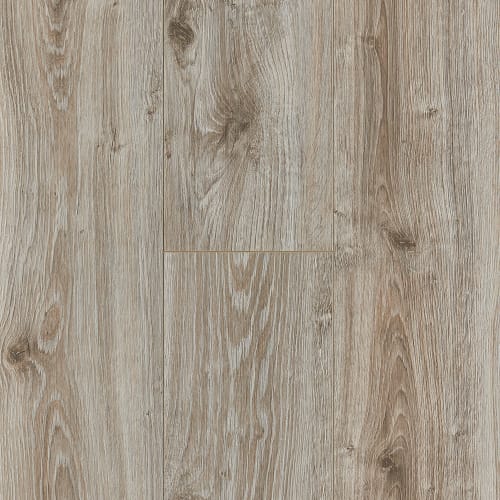 Luxury Vinyl Plank from Newton Flooring
When it comes to luxury vinyl plank, Newton offers 10 distinct wood-look collections with wear layers ranging from 8 to 20 mils:
Antiques in 8 colors
Cosmic in 5 colors
Equestrian in 4 colors
Infinity in 3 colors
Key Biscayne in 6 colors
Mystic in 9 colors
Pembroke in 6 colors
Ranger in 5 colors
Twin Creeks in 4 colors
Planks come in 7" and 9" widths. They are waterproof and mold-resistant, and Newton offers a limited lifetime residential warranty on these luxury vinyl planks.
Examples of Newton Luxury Vinyl Plank Styles
Here are three different looking examples of Newton LVT.
Antiques in color Iriquois is a 9" by 48" plank with a brushed surface.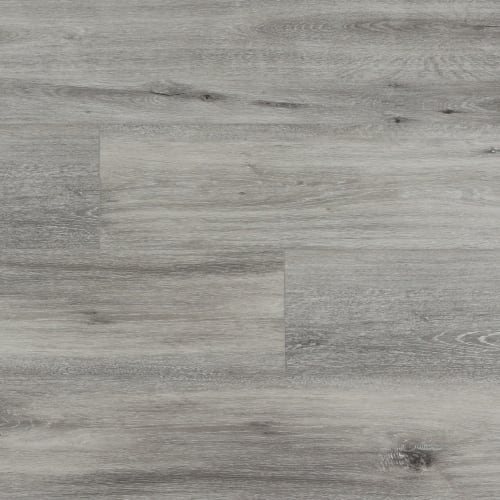 Compare that product to Equestrian in color Provincial with its rich brown. This is a 7" by 48" plank.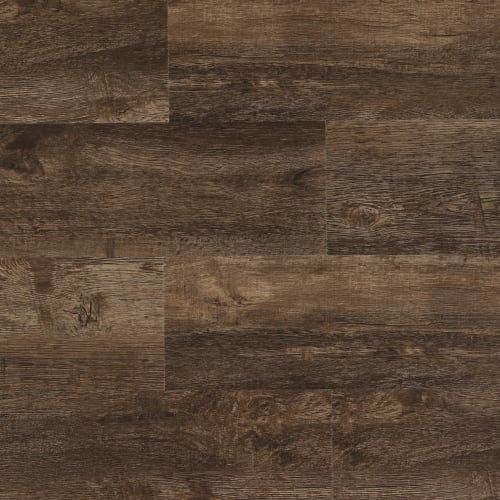 Or, Mystic in color Natural Pine with its warm tones, also in a 7x48 plank.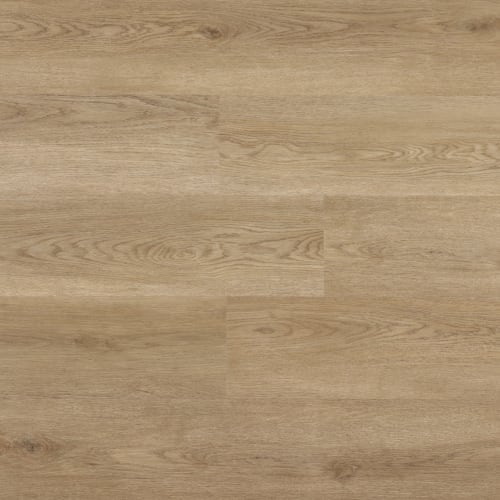 When it comes to style on a budget, Newton flooring offers many options for your home.