If you're looking to add touches of luxury to your home, you'll want to explore the Paradiso collection of stone, tile, hardwood, and carpet available at Floor Decor Design Center in Orange, Connecticut.
Experience the Ultimate Destination For Luxury Floors with Paradiso
Given how much you've had to deal with these past few years, you may be completely on board with transforming any number of rooms in your home into delicious oases of luxury. Paradiso enables you to do so by redefining luxury flooring.
Here's how Paradiso describes its brand and flooring product line:
"We don't believe that luxury is defined by fads that come and go—and it's certainly not defined by a price tag.
At Paradiso, we believe that luxury means standing out. It means innovation, quality, and attention to detail. It means focusing on what matters most: tasteful products that are just as dependable as they are elegant.
With over 550 products across nearly 100 collections, your dream floor is waiting for you."
The products themselves bring luxury to life.

Perhaps you'd like an overview of the Paradiso collection? According to Paradiso Flooring Review,
"Paradiso is all about offering their customers the very best in elegance and style, with the kind of attention to detail that makes luxury flooring products stand out from the others.
So, whilst you'll see carpet and engineered hardwood across all four brands (Proximity Mills, Doma, Newton, and Paradiso), Paradiso's is the one where you'll find hardwood with a natural oil finish or a full bevel edge and that has the largest selection of deluxe hand-loomed carpets.
Sadly, we're not a wall décor website, otherwise, we'd also be telling you about the incredible natural stone, glass, and ceramic wall tiles that round out the Paradiso product line."
On that last point, you'll find more details about the stunning natural stone, glass, and ceramic wall tiles available in this article.
Are you ready to explore each of the Paradiso product categories?
Paradiso Stone
The Paradiso stone collection consists of stunning waterjet-cut marble tiles. The designs are modern yet classic, some with strong contrasts, and others more subtle. You'll find these products:
Alps White Dolomite & Nuvoloso
Andes White Dolomite & Skyline
Appalachian White Dolomite, Cirrus & Taurus Black
Atlas White Dolomite, Cirrus & Taurus Black
Cold Mountain White Dolomite & Cirrus
Everest in two colors
Great Balsam White Dolomite, Skyline & Cirrus
Highland White Dolomite, City Grey & Mountain Sequoia
Himalaya White Dolomite & Skyline
Rocky in two colors
Saint Elias White Dolomite & Skyline
Examples of Paradiso Stone
To help you imagine Paradiso stone, check out these two examples.
Appalachian White Dolomite, Cirrus & Taurus Black comes in a 14.5" x 12.5" format and blends whites, creams, greys, and blacks. The off-center hexagon adds whimsy and abstraction to a classic shape.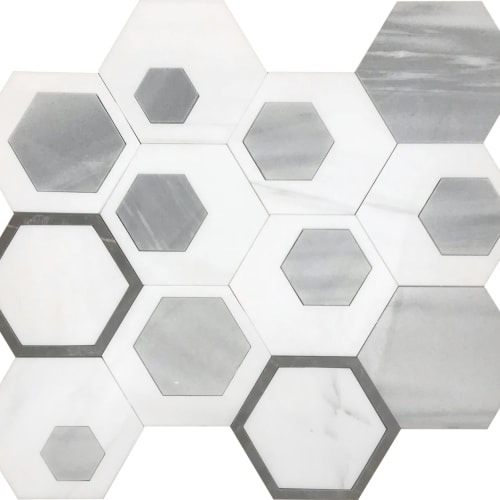 Highland White Dolomite, City Grey & Mountain Sequoia from Paradiso Stone features whites, creams, beiges, browns, greys, and blacks. This classic star-patterned marble that combines with white marble hexagon comes in a 10" x 11.5" format.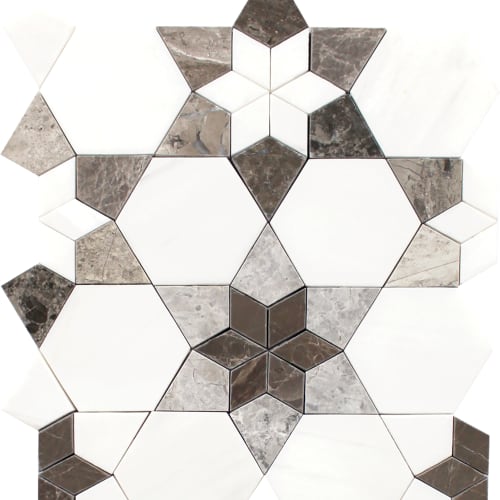 Paradiso Stone Accents
Paradiso Stone Accents are ideal for creating stunning accent walls and backsplashes. The collection includes:
Denali Chevron
Lincoln Arabesque in three options
Logan Drops
Logan Leaf
San Gorgonio Leaf in 3 options
Examples of Paradiso Stone Accents
Paradiso Accents Denali Chevron in Stratus White forms a textural chevron pattern. This marble accent is 10.79" x 12.05" with color tones in the blues, purples, whites, and creams.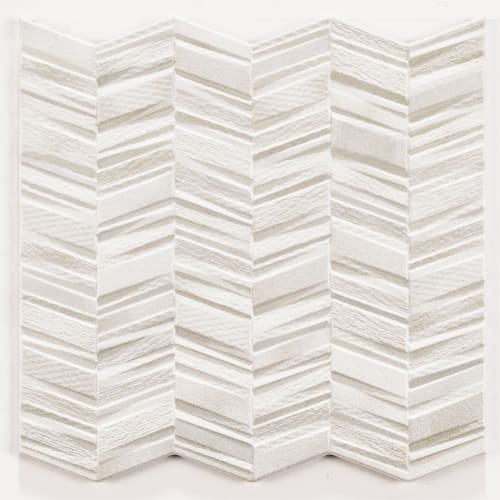 In contrast, San Gorgonio Leaf in Carrara captures natural curves, blending them into a leaf pattern. This 12.5" x 10.5" mosaic features color tones in the blues, purples, whites, creams, greys, and blacks. Other colors include City Gray and Nova.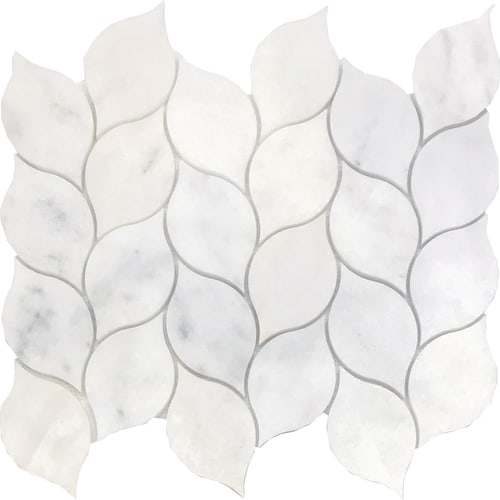 Paradiso Tile
You'll find the following four decorative wall tile collections from Paradiso:
Color Wheel in 18 colors
Light Moves in 14 colors
Paradise in 16 colors
Pickets in 6 options
Note that these decorative tiles will not support foot traffic. They will, though, create stunning wall designs in a marvelous selection of colors.
Examples of Paradiso Tile
Color Wheels by Paradiso Decos in color Aqua is a 4" x 12" wall tile. Other colors include intense tropical shades, deep blues, mahogany, and golds, as well as soothing watery spa colors.
Paradise in color Cream Arrow Deco is a 3" x 12" textural tile in an arrow pattern. This product includes 16 colors.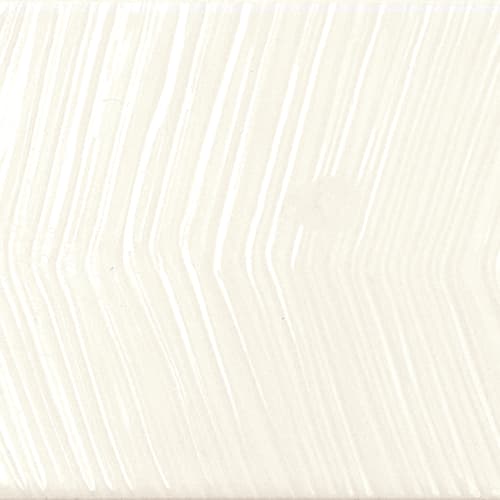 Paradiso Engineered Hardwood Collection
When it comes to hardwood, Paradiso offers you a stunning selection of elegant and luxurious flooring options. You'll notice several oak choices as well as hickory, maple, and pine primarily in 7.5" plank widths. This engineered hardwood collection features details such as full beveled edges and eased edges, natural oil finishes as well as extra-strong urethane and aluminum oxide finishes, natural, dark, and gray wood staining, and more.
Paradiso also makes available moldings that coordinate with the hardwood options that include:
Belmont Hills in 9 colors
Chateau in 8 colors
Lake & Shore in 12 colors
Montesilvano in 12 colors
Woodland Enterprise in 6 colors - in a 9" wide plank
Paradiso hardwood floors come with a limited lifetime residential warranty. Note that the natural oil finish collections include a 3-year warranty for the finish.
>> See WHICH IS A BETTER HARDWOOD FLOOR FINISH: OIL-BASED OR WATER-BASED?
Examples of Paradiso Hardwood Flooring
Here are three examples.
Chateau in color Barrington is a 7.5" wide engineered oak with a full bevel and a brushed surface.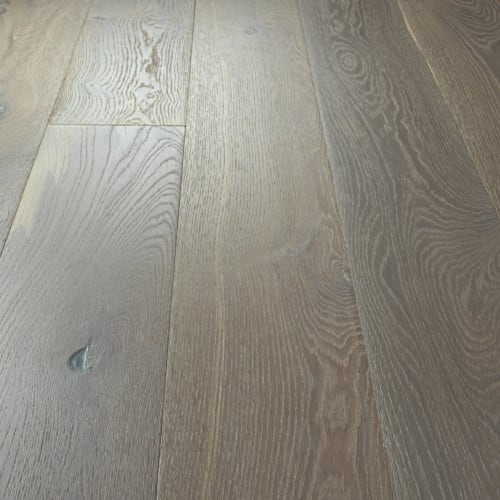 Lake & Shore in color Amazon is a 7.5" wide engineered hardwood pine plank. Notice the richness of the pattern and finish.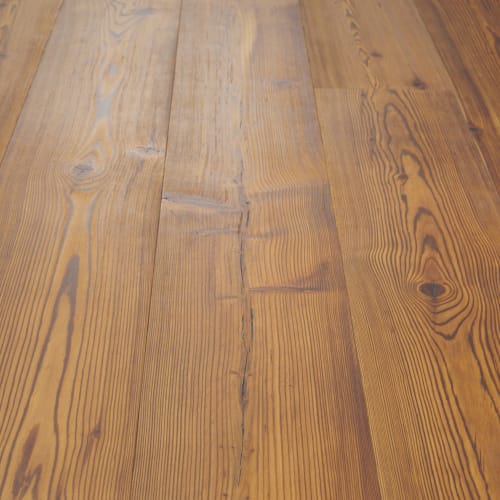 Montesilvano in color Rovigo features a European oak with an eased edge and a brushed surface for a deep chocolate floor.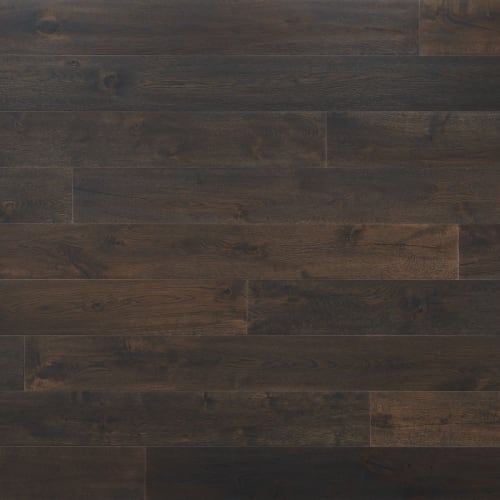 Paradiso Carpet
The Paradiso Carpet collection is impressive with 54 different styles, available in a range of beautiful colors:
Abstract Trellis in 7 colors
Alaska in 7 colors
Anywhere Woven in 8 colors - an indoor/outdoor carpet style
Artisan Diamond in 9 colors
Artisan Leopard in 7 colors
Ax Plaid in 9 colors
Bedfordshire in 5 colors
Bridgetown in 7 colors
Butte in 5 colors
Cardenas in 5 colors
Chanel in 4 colors
Chenille Abstract in 6 colors
Classic Art in 12 colors
Colorful Pebble in 4 colors
Country Side in 10 colors
Cracked Ice in 4 colors
Exhilaration in 7 colors
Five Carat in 7 colors
Handloomed Luxury in 9 colors
Handloomed Quilt in 8 colors
In the Wild in 4 colors
Kahalui Striae in 5 colors
Kahalui Wave in 7 colors
Key West in 7 colors
Lake George in 5 colors
Linear Elegance in 8 colors
Luxury Velvet in 6 colors
Maui in 5 colors
Maze in 5 colors
Medallion in 5 colors
Modern Luxury in 7 colors
Mondrian Plush in 5 colors
Montrose in 6 colors
Nassau in 9 colors
Natural Chevron in 5 colors
Negril in 3 colors
Ocracoke in 5 colors
Opulent Striae in 7 colors
Opulent Wave in 7 colors
Pebble in 4 colors
Puget Sound in 7 colors
Quarry in 5 colors
Resplendent in 8 colors
Saichen in 7 colors
Santorini in 7 colors
Scotch Velvet in 6 colors
Shaggy in 6 colors
Shimmering Style in 10 colors
Southaven in 6 colors
Tapestry in 7 colors
Times Square in 7 colors
Trellis Shine in 7 colors
Twinkling Lights in 8 colors
Waikiki in 5 colors
Woven Texture in 7 colors
The patterns range from cut pile to loop, cut and loop, flatweave, tip shear, and include bold geometric patterns, subtle tonal stripes, and more in wool, wool blends, and synthetic fibers. The collection comes with a limited lifetime warranty and standard lifelong stain, pet and soil protection guarantee.
Examples of Paradiso Carpet
These three examples of Paradiso Carpet capture some of the richness of choice you'll have when you explore this collection.
Maze in color Aegean combines 80% wool with 20% nylon in a luxurious patterned cut pile.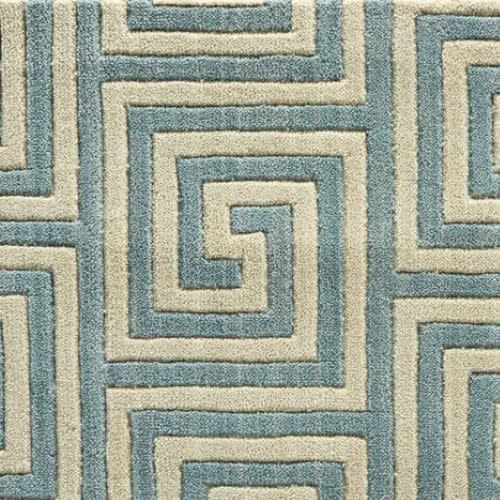 Resplendent in color Bluebell is a 15' wide patterned cut pile carpet made from 25% wool, 60% viscose, and 15% polyester.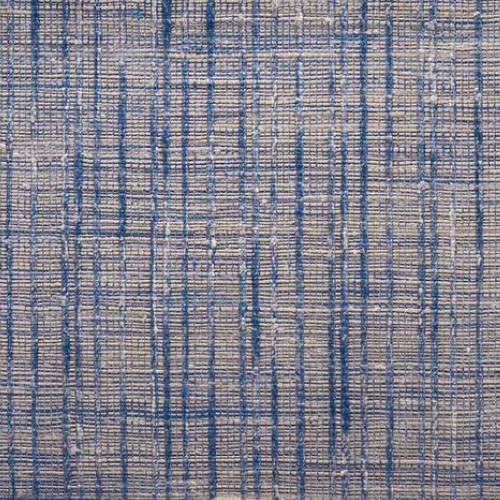 Saichen in color Cliffside is a 15' patterned loop carpet made from 100% polyester with a stunning combination of striped-tones.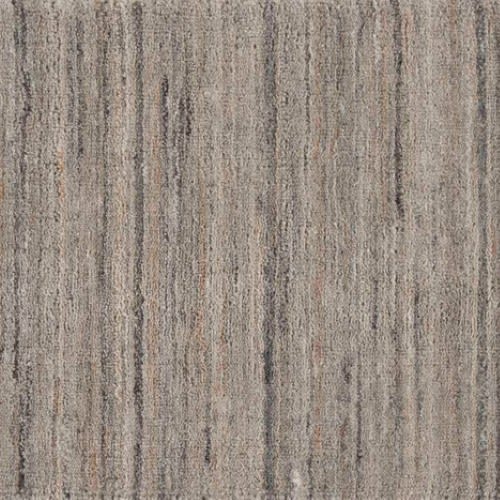 INTERESTED IN EXPERIENCING Paradiso Stone, Tile, and Carpet FIRST-HAND?
If you are interested in experiencing the Paradiso Luxury Flooring collection, we invite you to visit Floor Decor Design Center in Orange, Connecticut. There, you'll experience the entire Paradiso flooring collection.