Finding the perfect area rug to buy can seem overwhelming with the endless styles, shapes, and sizes available all at your fingertips thanks to the internet. While having a wide selection is important, checking out an unlimited number of options can feel daunting when it comes to buying an area rug you'll love for your space.
To help you make sense of the options so you can buy an area rug you'll truly love, we've put together the following three guidelines: scale, style, and function.

For the Perfect Area Rug, Focus on Scale, style, and function


1. When it Comes to Area Rugs Size Matters
Size matters for area rugs.
A rug that is too small detracts from the overall design of your room. In contrast, a rug that's too large for your space will make the room appear tight and overstuffed.
Our advice? Avoid both scenarios and use the measurements of your room to guide you on your quest of choosing the best size rug for your space. Here's how.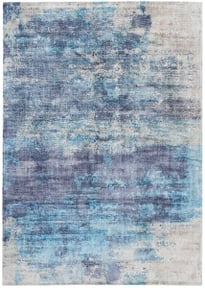 Use painter's tape to mark where to place your rug and measure the area.
Each room has standard rug placements.
In your living room, you'll want the front legs of your seating to fit onto the rug's borders.
For your dining room, you should be able to scoot your chair back from the table without snagging the edges.
In a bedroom, your bare feet should have a fluffy-soft landing, no matter which side of the bed you roll out of.
For hallways, a runner should be slightly narrower and nearly as long for a balanced look.
By marking the four corners with painter's tape where you want the rug, you can then get a visual of how it will look.
Once you are satisfied with the size, it's time to measure. Depending on the room you'll most likely find a rug suitable for your room.
Note of caution, apply painter's tape lightly to your floor to be sure not to ruin its finish.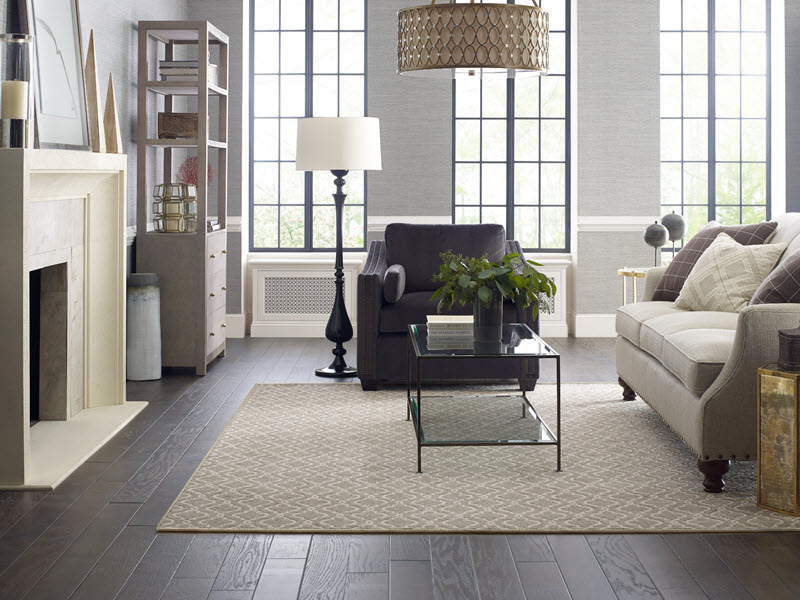 Tuftex Divine Retreat Area Rug
2. Be Selective in your Choice of Area Rug
Floors are often called the "fifth wall" in design. Consider your area rug the sixth.
Rugs are available in every color, pattern, and pile imaginable and their distinct motifs and color stories are often synonymous with specific interior styles. Couple that with the fact that area rugs take up a lot of visual real estate in a room and it's easy to see how a rug can influence the aesthetic of your space.
As you consider your area rug options, compare the material of the rug, the pile height, and the color and design.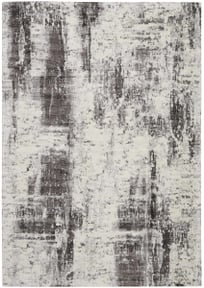 Area Rug Material
Rugs are made from a variety of natural and synthetic materials, each with its own pros and cons. Which material you choose will largely depend on your budget, with a few other considerations as well.
Generally, wool is thought of as the most premium material for a rug and has a price tag to match.
Synthetic materials like polypropylene can be had for much cheaper, though they will likely not last as long as a premium wool rug.
Natural plant fibers like sisal are popular for both indoor and outdoor rugs, but you should avoid using jute outside.
Jute is a natural fiber that is very absorbent, and prone to mold and dry rot when left outside.
The Pile Height of an Area Rug
The soft fibers that stand up off the backing of the rug are also known as the "pile."
While high-pile rugs are generally softer and have a more interesting texture, they are also prone to showing wear and indentations from the furniture. They also tend to be harder to clean.
For high-traffic areas like a dining room or hallway, choose a low-pile rug, saving high-pile rugs for areas like bedrooms where comfort is a priority.
Rug Customer Testimonial
"As a long-term customer, I have never been disappointed in Floor Decors service; a pleasant experience from beginning to end. Mike and Janine as well as the most competent installers are the consummate professionals; each in their own way bright beacons to good old fashion service."
George E., Madison, CT
Area Rug Color and Design
The color and design of your rug will be largely up to you—there are no real rules here.
Generally, cooler colors like blues, greens, and greys will help create a soothing and sophisticated atmosphere while brighter colors can make the room look more exciting.
Social media outlets like Instagram and Pinterest are great places to find inspiration and figure out what style you like.
Don't be afraid to go off the beaten path, either. Using traditional patterns in a modern home, for example, can create an exciting contrast that is very on-trend.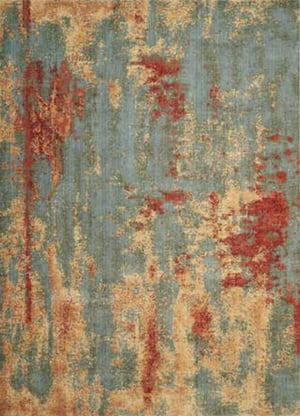 3. Lifestyle Equals Function, Especially For an Area Rug
Every room in your house has a distinct function and level of foot traffic that is unique to your lifestyle. You need to consider all of these things when selecting an area rug for your space.
If your home includes pets and kids, you should choose a rug that can withstand the chaos of everyday life without falling apart after 6 months.
Machine washable and performance fabric area rugs are our go-to for busy households and indoor-outdoor designs are wonderful, too. Natural rugs (think: jute, sisal, seagrass) are also great options for bustling areas and we especially love that natural rugs are readily available at budget-friendly prices.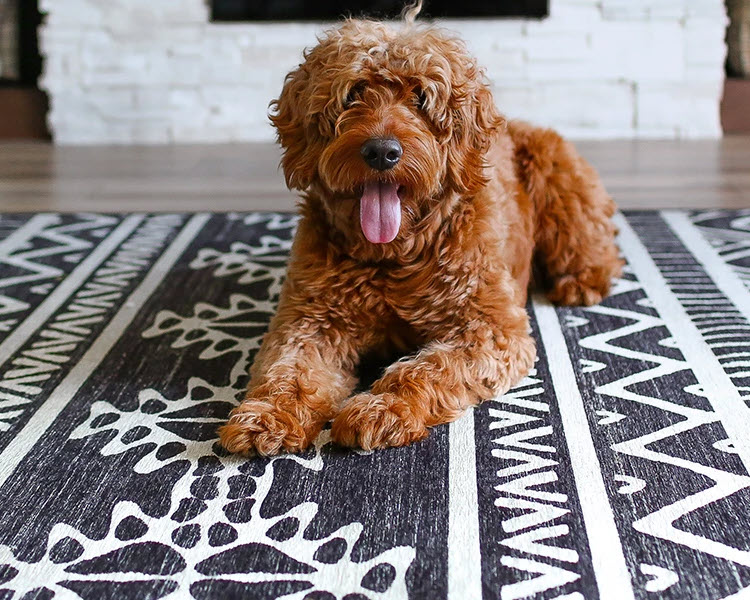 READY TO Buy an Area Rug You'll Love?
We hope these three guidelines help you sort through your options.
When you're ready to buy, consider exploring the Paradiso Area Rug Collection catalog; it consists of 55 pages filled with beautiful area rug patterns, styles, and colors. You can also visit our showroom located in Orange, Connecticut.
Don't hesitate to let us know of any questions in the comments or contact us.
We look forward to helping you.
Thanks for reading,
Janine & Michael