The Best LVT From Proximity Mills, Newton, and Doma

Never have you had more attractive waterproof flooring options than with the LVT selections available from Proximity Mills, Newton, and Doma at Floor Decor Design Center in Orange, Connecticut.
In this article, we'll highlight the best LVT from these three collections, part of a revolutionary new selling system for flooring products.
>> See A New Shopping Experience For Flooring at Floor Decor Design Center
The Best Proximity Mills LVT: Suwanee River
Suwanee River by Proximity Mills in color Moulton Barn has been an absolute hit with customers. It combines warm and cool tones in a wood look pattern. This LVT comes in 7"x48" planks that are installed as a floating floor.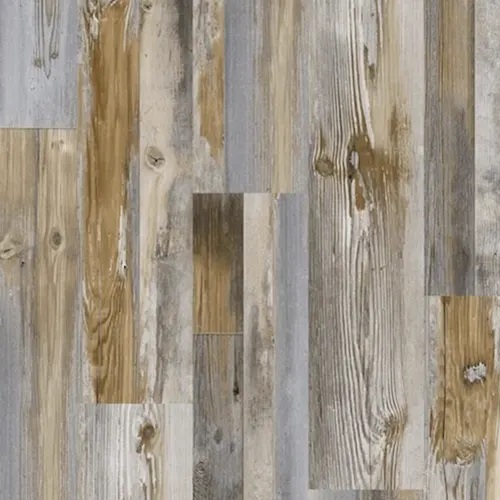 A Rigid Core LVT Waterproof Flooring
Luxury Vinyl Tile or Planks not only look beautiful installed but also perform even in households with considerable traffic.
More specifically, this product is waterproof, pet-friendly, fade-resistant, radiant heat approved and has a 5/5 durability rating. If you look at the image below, you'll notice the cross-section detailing the construction of this product.
The top layer has a UV coating making the product fade-resistant. Next comes an ultra-durable wear layer. The textured design layer adds realism to the visuals. A high-strength SPC core provides durability and resilience. Finally, the built-in underlayment adds a cushion that absorbs sound.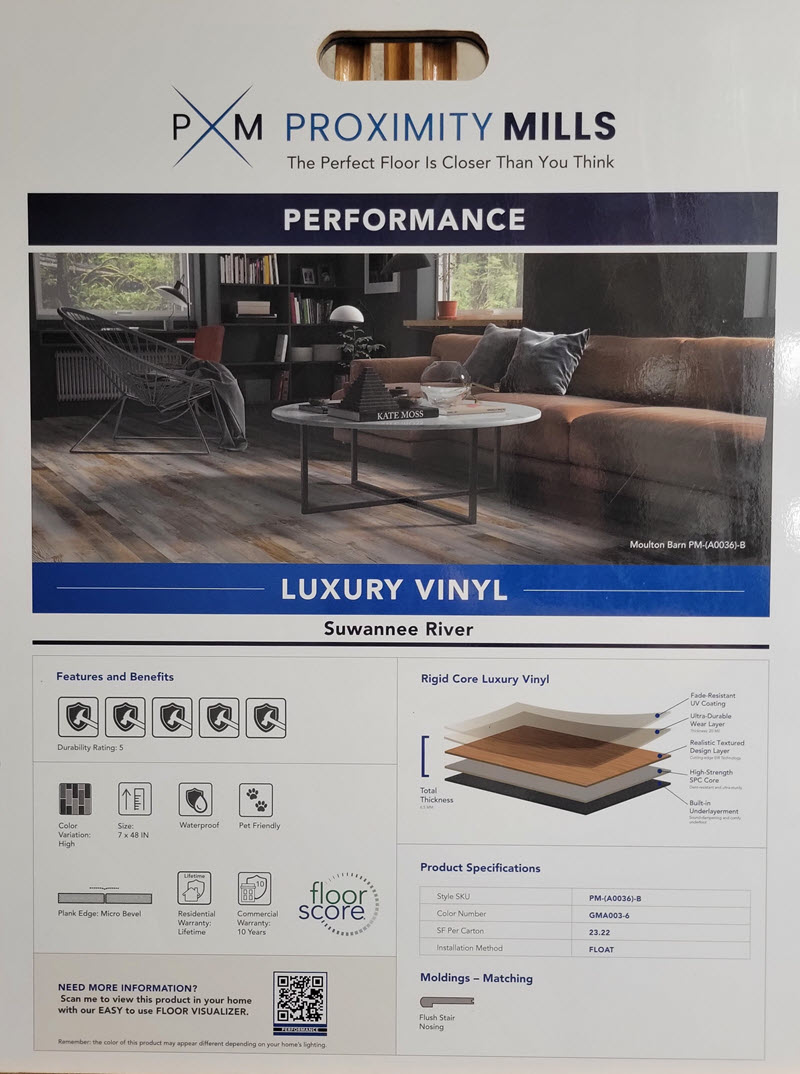 As you can see from these installation images, Suwannee River in Moulton Barn coordinates beautifully with all kinds of decor - from contemporary to casual and more.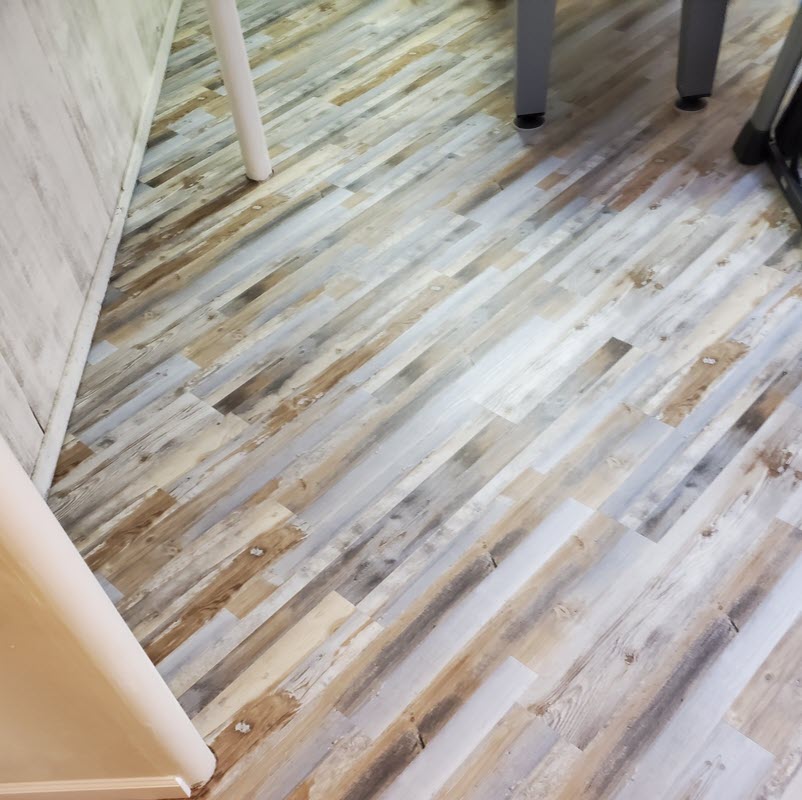 Install it in a common area, a kitchen, or even a laundry room.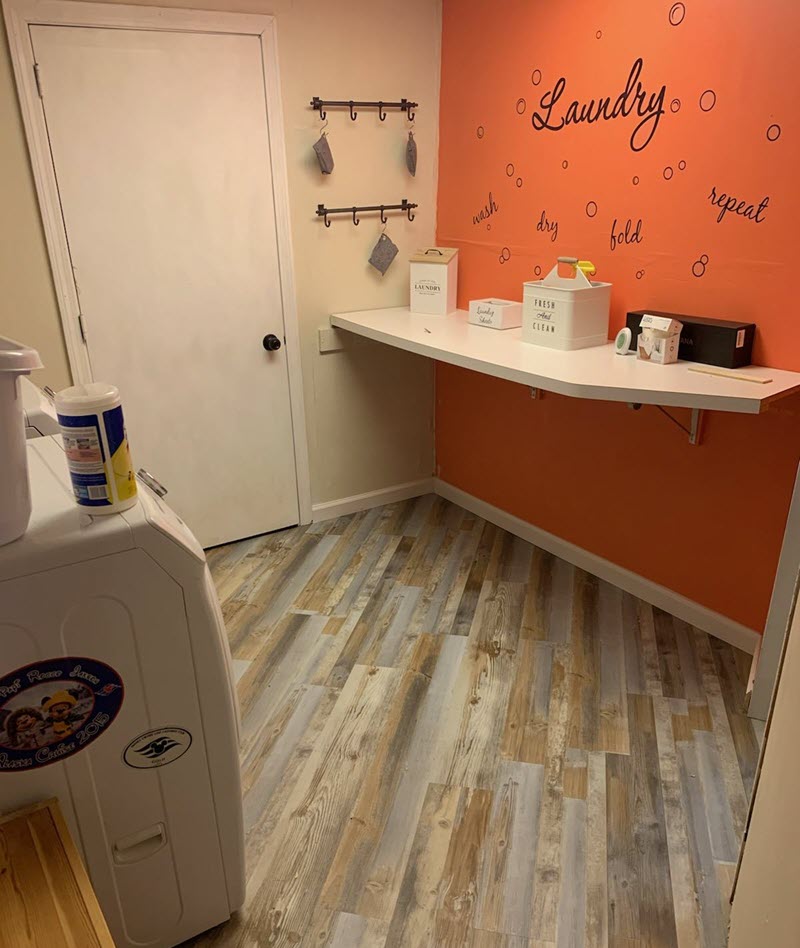 Suwanee River comes in ten colors.
Another Best LVT from Proximity Mills: Yukon River
Another best LVT from Proximity Mills is Yukon River. It comes in six colors. Below you see Yukon River in color Fire Wood. This product also comes in 7"x48" planks.
Here is that product in a room scene.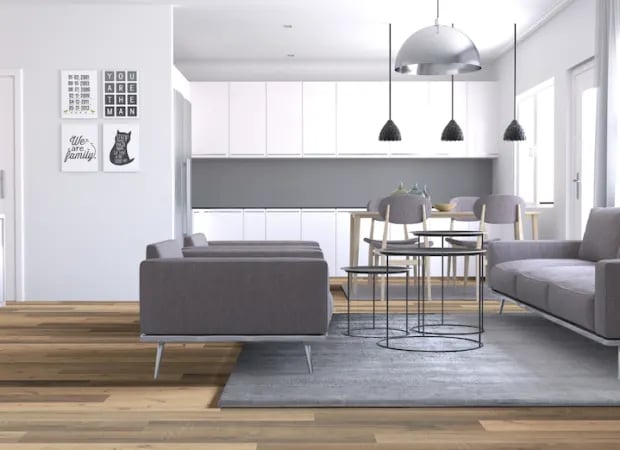 The Proximity Mills LVT Collection
The Proximity Mills LVT collection includes the following products:
Hudson River in 6 colors
Suwannee River in 10 colors
Twin Rivers in 24 colors
Yellowstone River in 3 color
Yukon River in 6 colors
Ohio River (Mixed) in 5 colors
You can easily order samples on FloorDecorCT.com.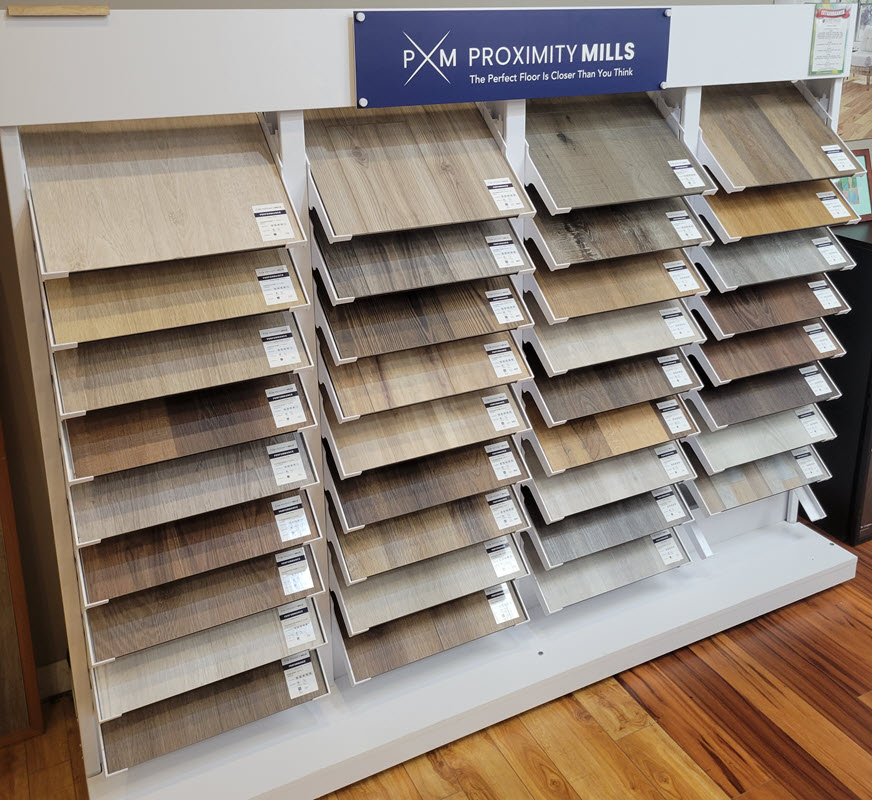 The Best Newton LVT: Antiques Cree and Ranger Metro
In addition to Proximity Mills LVT, you will find stunning choices from Newton. Below, you see Antiques in color Cree. It's available in wide 9"x48" planks and features a delicately brushed texture that feels like hardwood.
Antiques LVT comes in 8 colors.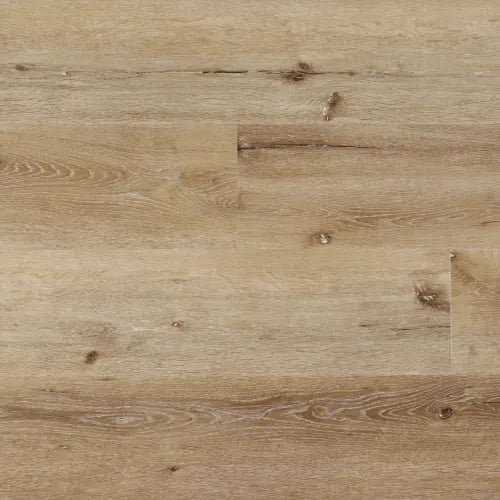 Here is how Antiques in Cree looks installed: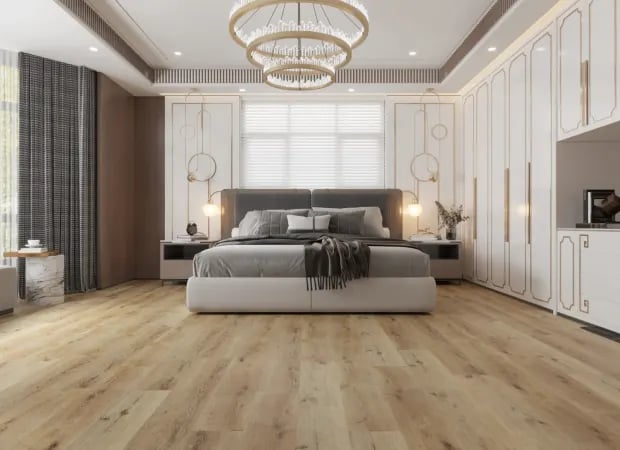 Ranger LVT in color Metro comes in 7"x48" planks with a dazzling wavy grain pattern and realistic texturing. You'll find four other colors available.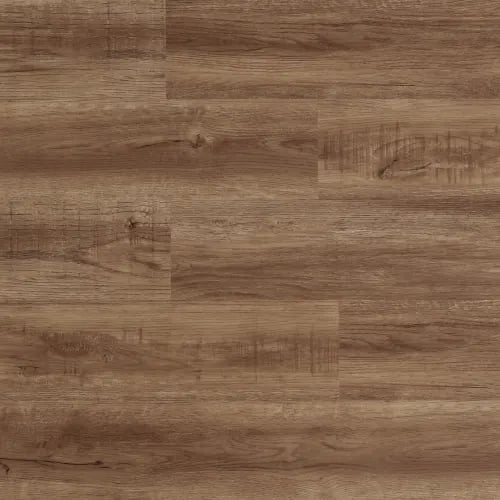 Here is how Ranger looks installed.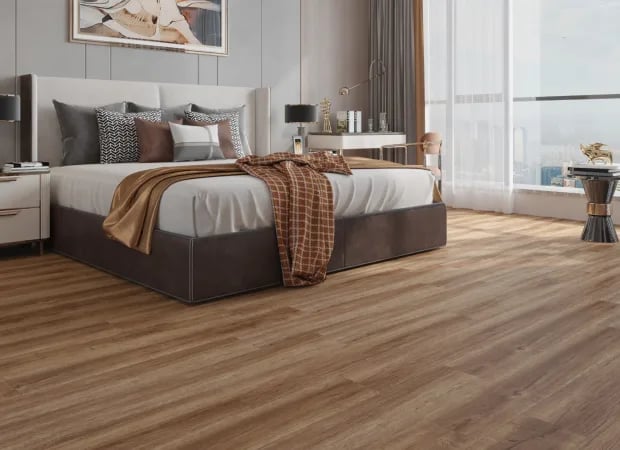 The Newton LVT Collection
When it comes to luxury vinyl plank, Newton offers 10 distinct wood-look collections with wear layers ranging from 8 to 20 mils:
Antiques in 8 colors
Cosmic in 5 colors
Equestrian in 4 colors
Infinity in 3 colors
Key Biscayne in 6 colors
Mystic in 9 colors
Pembroke in 6 colors
Ranger in 5 colors
Twin Creeks in 4 colors
Planks come in 7" and 9" widths. They are waterproof and mold-resistant, and Newton offers a limited lifetime residential warranty on these luxury vinyl planks.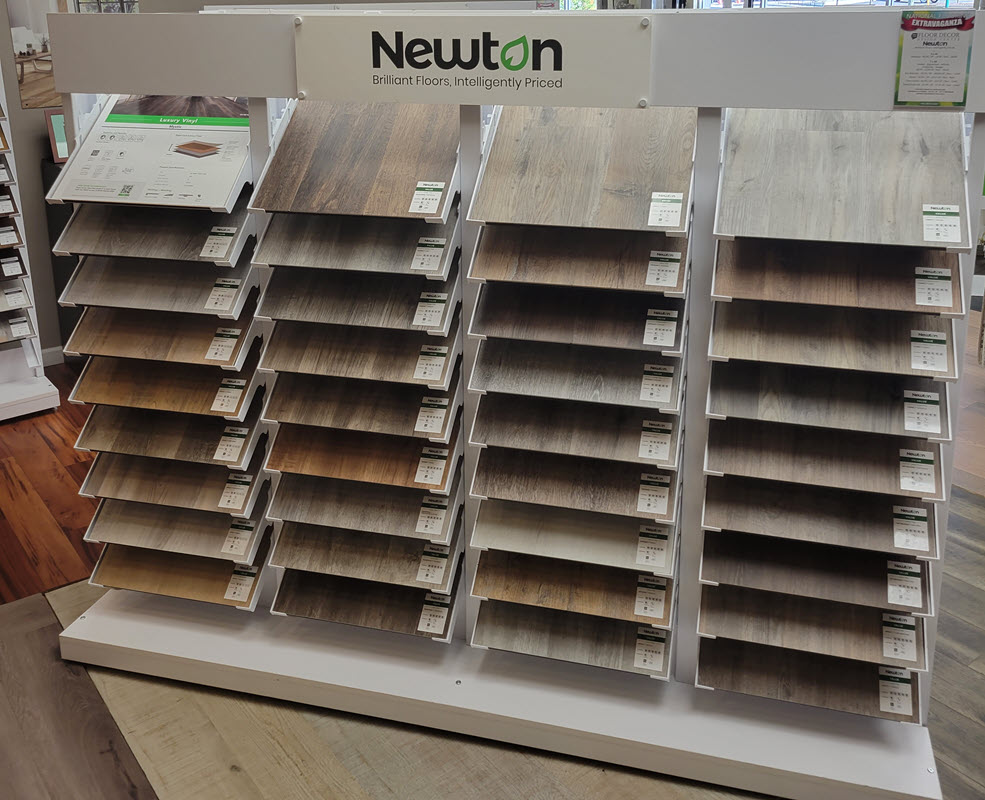 The Best DOMA LVT: Timberland and Seatown Vibes
Finally, the best LVT from Doma includes these two products, starting with Timberland in color Sugar Maple. This 9"x60" plank looks beautiful in a trendy modern space or a more rustic decor.
The Timberland LVT collection comes in 5 colors that pay homage to popular hardwoods like pecan and maple.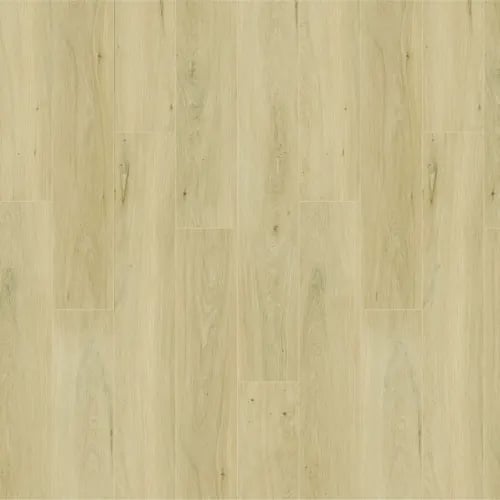 Look how warm Timberlake Sugar Maple looks in the room scene below!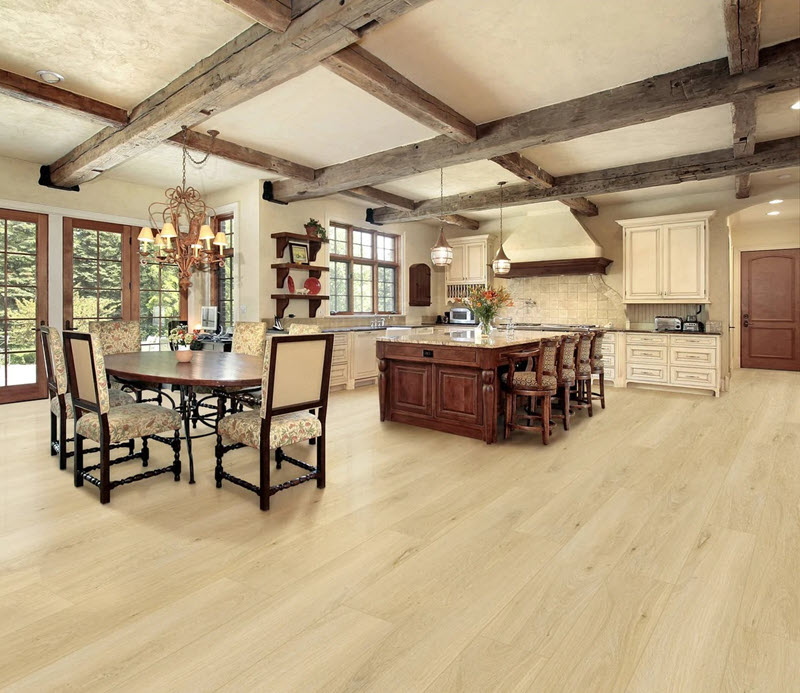 Seatown Vibes LVT in color Waterfront Retreat is a 9.13"x60" plank.
This LVT collection includes 10 colors. Every product in the Seatown Vibes collection features authentic textures and colors reminiscent of the idyllic fishing towns that dot the New England coast. Uniquely stylish, the floors of the Seatown Vibes collection embody cooler tones and hues.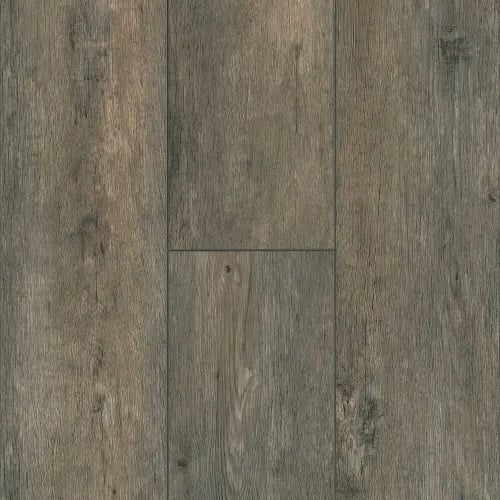 And, here is Seatown Vibes in Waterfront Retreat.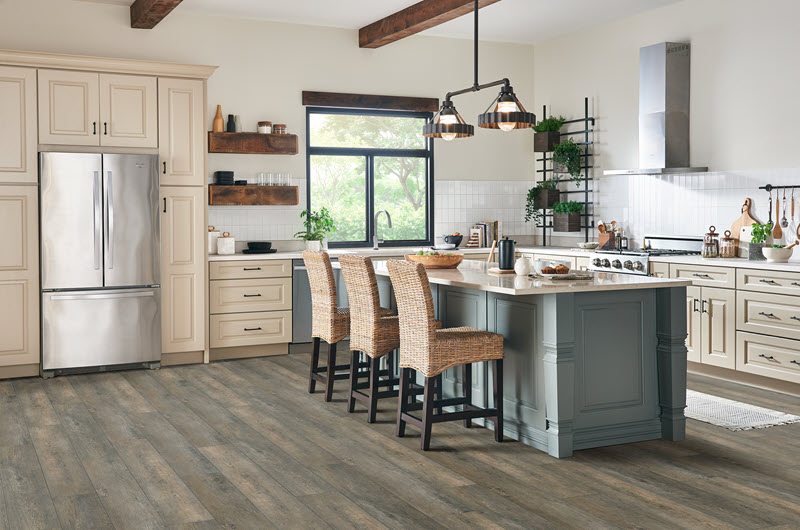 The Doma LVT Collection
You'll find the following selection available in the Doma LVT Collection:
Cascade in 6 colors
Stonewalk in 4 colors
Timberland in 5 colors
Woodland in 24 colors
Lagunawood in 5 colors
Lagunawood Plus in 10 colors
Seatown Vibes in 10 colors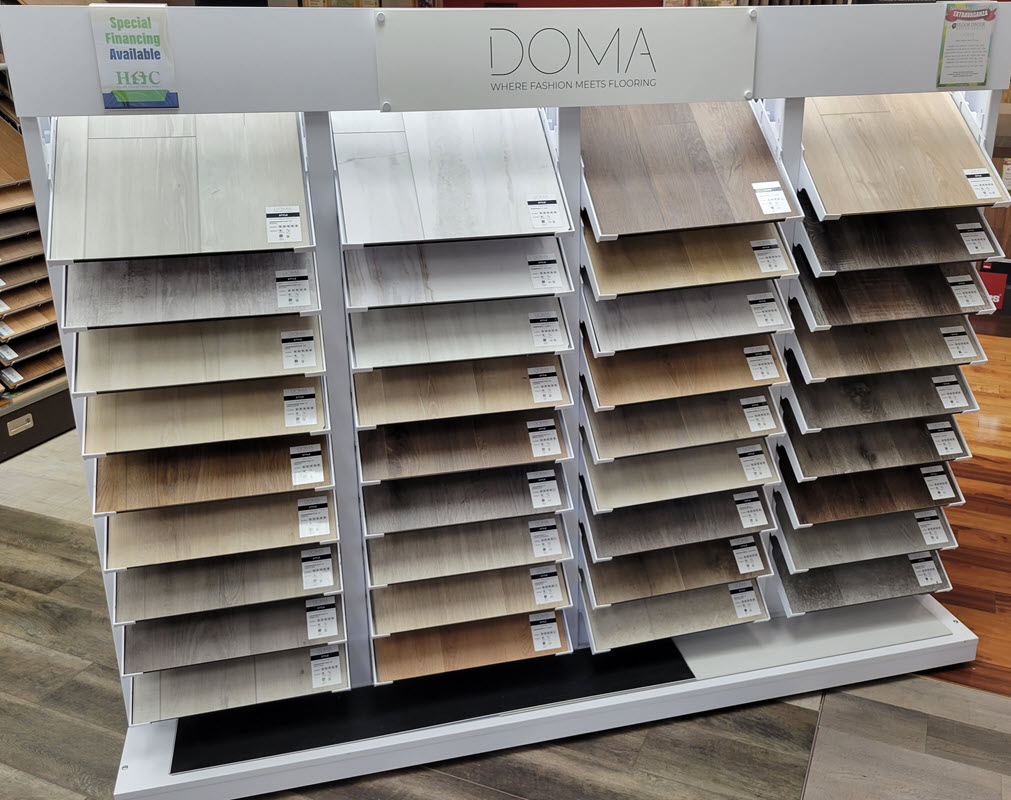 READY TO EXPLORE the Best LVT from Proximity Mills, Newton, and Doma FOR YOUR HOME?
Are you ready to explore the best LVT from Proximity Mills, Newton, and Doma? We think you will love the selection and enjoy the inherent durability of the product, and invite you to visit our showroom located in Orange, Connecticut.
Don't hesitate to let us know of any questions in the comments or contact us.
We look forward to helping you.
Thanks for reading,
Janine & Michael