Are you in the market for a new backsplash and searching for ideas?

As part of your project-due-diligence, chances are that you're looking to determine possibilities, understand your tile options, and figure out what makes your heart sing to create the design that works perfectly. Assuming that's the case, we have a resource for you that's all about Backsplash Design Ideas!

We created it because so many of our customers at Floor Decor Design Center ask for ideas and advice, especially when it comes to backsplashes and tile.
Explore Backsplash Design Ideas
When you click on Backsplash Design Ideas you'll be taken to a web page that's all about tile backsplashes - images, tips, products, frequently asked questions...
We've assembled an assortment of backsplash examples we've completed as well as images of interesting tile products and ideas.
You can explore these ideas via your laptop or mobile device. You can also download the information in a 52 page-pdf format.
The World of Backsplash Design Ideas
The guide consists of the following categories:
Introduction to the World of Backsplash Ideas & Possibilities
Subway Tile & Brick Shapes
Squares in Diamond Patterns
Decorative Bands
Large Tile
Hexagon & Other Tile Shapes
Interspersing Tile Products
Dimensional Tile
Frequently Asked Questions About Backsplashes
Before/After Examples & Resources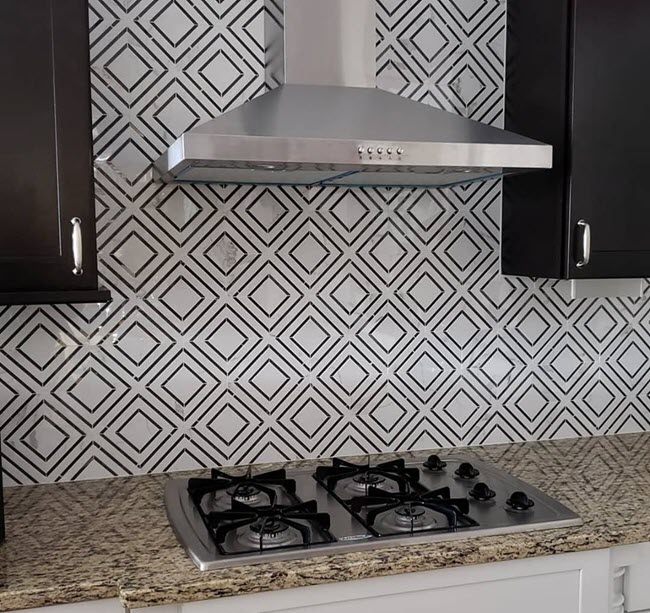 Why We Love Backsplash Projects
We particularly love backsplash projects. They represent an opportunity to work closely with customers and help them determine the tile colors, textures, patterns, and shapes that will help them create the design of their dreams.
After all, a backsplash represents an ideal space for expressing yourself and your design sensibility in an area of your home where you spend a great deal of time. Not only do you want it to bring you pleasure, but you also expect it to be a backdrop for comfortable living, conversation, and entertaining.
Sometimes the concern is more about how practical the tile is. Other times, it's about that perfect look and feel to complete a space. Not just any space: your space.
As you'll discover by exploring the backsplash guide, you have lots of options for creating the design of your dreams.
We have considerable experience to help you bring that dream to life.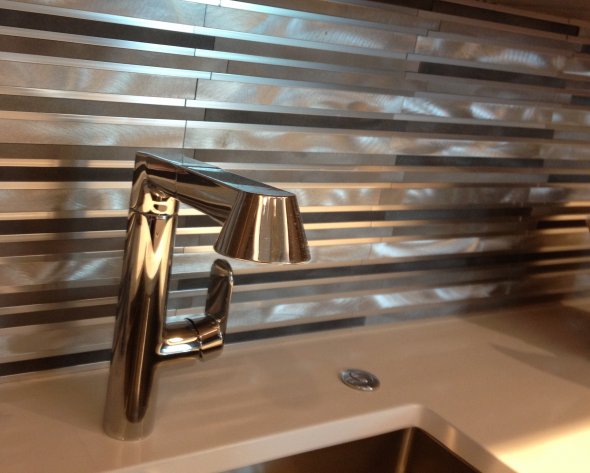 EXPERIENCE Tile Backsplash Ideas FOR YOURSELF!
Be sure to explore the backsplash guide.
When you're ready to consider tile, we invite you to visit our showroom located in Orange, Connecticut. You'll find a vast assortment of products to experience for yourself.
Let us know of any questions in the comments or contact us.
We look forward to helping you.
Thanks for reading,
Janine & Michael
Note: We originally published this post on 08/07/2019, and have updated it.