Realistic Expectations when buying new flooring

An important aspect of being fully satisfied with your flooring purchase is to have realistic expectations about how it will perform over time in your home. After all, your flooring should match the traffic needs of your household as well as work with your design preferences.
For that reason, you should always expect whomever you purchase flooring from to ask you plenty of questions as the basis for a conversation around your needs and preferences.
Two Assessments to Help Set Expectations for New Flooring
At Floor Decor Design Center, we consider it critical to discuss expectations with our customers and do so with two assessments: a job assessment and a design assessment.
The Job Assessment
Understanding how your new flooring will perform and keep its like-new look for years to come starts with a proper job site assessment to identify your needs.
On all projects where we do the installation, we perform an onsite assessment of your project or job. Some companies just use a measuring service that may or may not be qualified to do a proper analysis. Usually, they are contracted to take room measurements and that is all.
At Floor Decor, we try to anticipate any issues or red flags that may arise during the installation.
>> See Why Floor Prep Before Installing New Floors is Important!
You'll want to be sure whoever is measuring for your new floor knows about flooring installation.
The Design Assessment
Most times the design assessment happens when you first visit the showroom.
This is when we will ask questions to help guide you to a flooring product that will meet your design and performance expectations.
After a job site assessment, it is sometimes necessary to re-select what you initially chose at the showroom because it is not compatible either with job site conditions or performance needs.
We've developed a Project Planning Checklist to help with the process:
Realistic New Flooring Expectations
When it comes to new flooring expectations, we come across the following categories:
Waterproof expectations
Performance expectations
Maintenance expectations
Let's explore each category.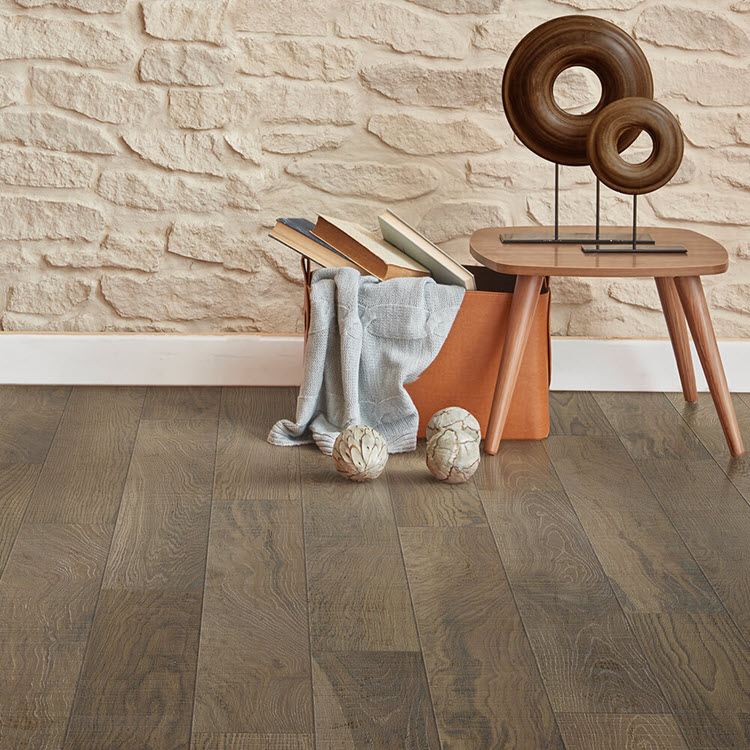 Waterproof Flooring Expectations
The buzzword in flooring today is "waterproof".
It originally started with the introduction of luxury vinyl flooring and most notably "COREtec Plus" flooring. You'll now find the term used with certain hardwood floors.
What Does Waterproof Mean?
To you, the consumer it may mean that if you have a flood from a broken pipe the flooring will not be ruined. That situation is not covered in any manufacturer's warranties under their "waterproof warranty".
What they really provide a warranty on is that your floor will not be damaged from topical water sitting on top of your floor. For example, these situations are all covered:
Pet accidents,
Household spills,
Fido dripping water from his water bowl
Excessive moisture from concrete substrates can cause the growth of mold or mildew beneath the floor if not addressed before installation. Warranties state the floor is moisture and mold-resistant.
Water Resistant Rather Than Waterproof
We think these floors are great, easy to maintain, and look beautiful; they should not be considered waterproof but rather water resistant.
At this time no flooring material can be considered waterproof only water resistant.
Flooring Scratches, Dents, and Performance
Realistically, your new floor is going to eventually get a minor scratch or dent.
Keep in mind that scratches and dents do not happen by themselves.
Usually, a chair without proper floor protectors or a heavy piece of furniture dragged across the floor will cause a scratch.
Dropping a can of canned vegetables could put a dent in the floor or even crack a ceramic or porcelain tile.
Flooring is no different than your brand-new car. If you left it in the garage and never drove it, it would never get a dink or dent. But use it to go food shopping, and a shopping cart rolls into it, ... Bam! There's your first ding!
Expectations About Floor Maintenance or The Benefits of an Ounce of Protection
Although realistically your new flooring will show signs of wear, scratches, dents, and maybe even a crack, the good news is that some of these issues can be hidden with fillers, colored markers, or, in some cases, planks and tiles may be able to be replaced.
You'll even find some sprays that hide scratches on hardwood and vinyl flooring.
The key is to maintain your floor properly and according to the manufacturer's recommendations.
Keeping your floors free of sand, dirt and grit will go a long way in maintaining their beauty.
>> See Top Flooring Maintenance Tips for Carpet and Hardwood
Count on us for Realistic New Flooring expectations
When you're ready to purchase new flooring for your home, we invite you to visit one of our two showroom locations in Middletown or Orange, Connecticut. We welcome the opportunity to answer your questions and ensure that the new floors you select meet your expectations.
Let us know of any questions in the comments or contact us.
We look forward to helping you.
Thanks for reading,
Janine & Michael
Note: We originally published this article on 01/15/2020, and have updated it.