Pantone has announced its 2023 color of the year and it's Viva Magenta! This vibrant color pulsates with happy energy that works as easily online as it does in real life. Its ability to respond to our collective need for strength is what differentiates it from the 2022 color of the year.
>> See VERY PERI: A DESIGN COLOR WITH TRANQUIL ENERGY FOR YOUR LIFE
Are you curious to learn more? Read on.
What's the Inspiration for Viva Magenta?
How color makes its way into our lives is always fascinating, and Pantone never disappoints in its descriptions of the color of the year.
In Pantone's article titled What is Viva Magenta, you'll discover what makes it the ideal unconventional choice for these times. Here are some excerpts:
"...It is a shade rooted in nature descending from the red family and expressive of a new signal of strength. Viva Magenta is brave and fearless, a pulsating color whose exuberance promotes a joyous and optimistic celebration, writing a new narrative."
"... It is an animated red that revels in pure joy, encouraging experimentation and self-expression without restraint, an electrifying, and boundless shade that is manifesting as a stand-out statement. PANTONE 18-1750 Viva Magenta welcomes anyone and everyone with the same verve for life and rebellious spirit. It is a color that is audacious, full of wit, and inclusive of all."
Most interesting is how - by balancing both warm tones (red) and cool tones (blue) - it becomes a hybrid color "...one that comfortably straddles the physical and virtual in our multi-dimensional world. ... (It) is a transformative red tone capable of driving design to create a more positive future."
That duality goes further in that it beckons natural colors to subdue Viva Magenta in a way that "acknowledges our gravitational pull towards natural colors as movements swell around climate change, sustainability, and land protection."
By the way, Viva Magenta's organic origins hail from the cochineal beetle, the source of the color carmine.
Here's a fun article from the New York Times about Viva Magenta titled Pantone's Color of the Year Was Made for the Metaverse.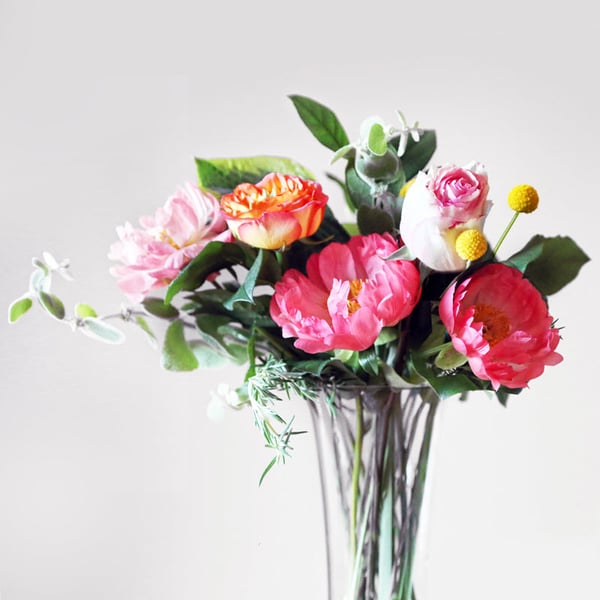 How to Use
Viva Magenta in your space?
A natural way to include Viva Magenta in your design scheme is with living items such as magenta-toned flowers.
Next is to add accessories such as pillows, throws, artwork, and other decorative touches that bravely bring Viva Magenta's richness, warmth, and energy to your space.
Given how cold Connecticut can be at this time of year, a burst of Viva Magenta is all you need to warm things up, and feel more alive.
If you're worried that Magenta isn't quite your cup of tea, that it's too bold or bright, too energetic and fun, consider introducing it in a more subtle way and pairing it with cooler tones such as pale greys, blues, and even pastels.
For ideas on how to incorporate this new color into your decor, check out Viva Magenta: 7 Ways to Work Pantone's 2023 Color of the Year Into Your Decor Style.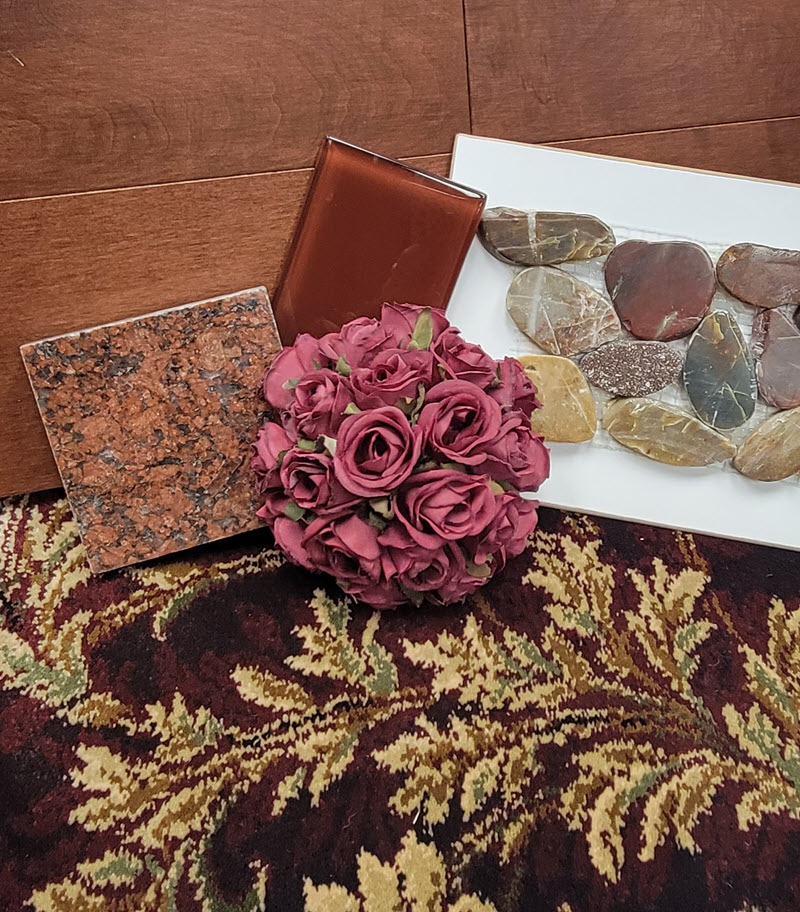 Viva Magenta Inspiration from Floor Decor Design Center
As you can see from the inspiration board above, adding touches of Viva Magenta to your design scheme can be more subtle than you might expect.
Look at the richness of the pebble mosaics and the range of vibrant tones captured. Consider the deep reddish tones of glass subway tile and how that translucence can bring granite countertops and wood planks to life. And don't forget how carpet patterns can beautifully marry neutral tones with more vibrant red ones.
If you prefer more abstract patterns, here are a few carpet samples you'll enjoy.
Here you see a subtle yet bold plaid pattern by Nourison, Traverse Bordeaux.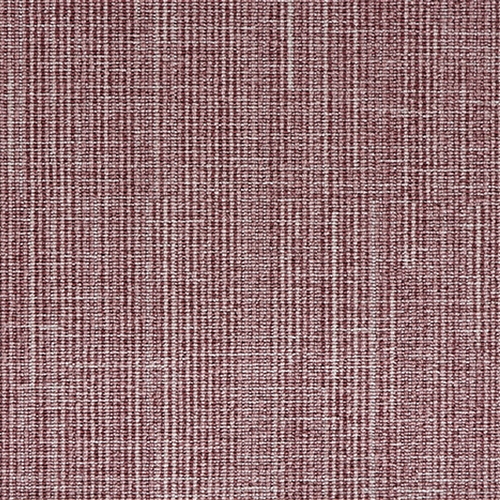 Castaway Bay Coral by DMI adds warm beige tones to contrast with the bolder magenta tones.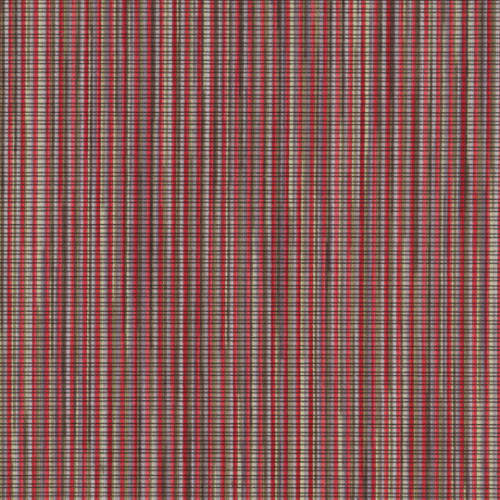 For a more tonal interpretation, here's Doma carpet Network In Bordeaux with a bold contemporary pattern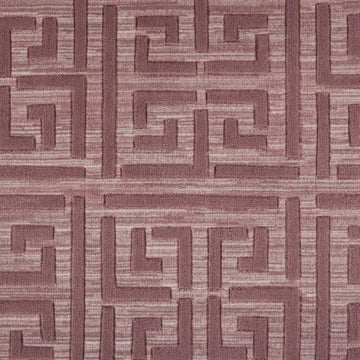 That same thought process applies to mosaic tile selections for a backsplash for example. Here's Paradiso Geometric In Rust Patina which perfectly combines warm and cool tones.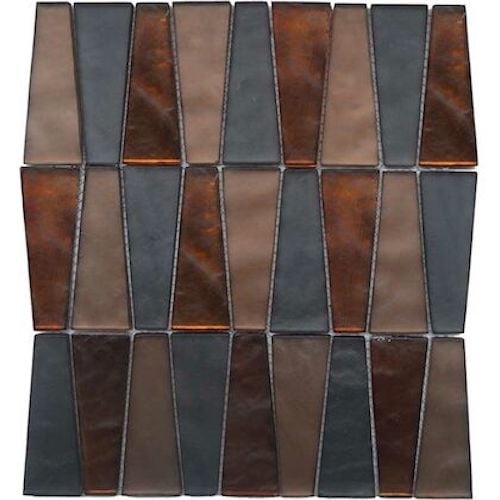 Past Colors of the Year
If you're interested in past colors of the year, here are links to the articles we've written:
>> VIBRANT YELLOW + ULTIMATE GRAY = 2021 COLORS OF THE YEAR
>> ADD CALM AND STABILITY TO YOUR FLOORS AND WALLS WITH CLASSIC BLUE
>> BRING YOUR FLOORING TO LIFE WITH LIVING CORAL
READY TO ADD Viva Magenta TO YOUR FLOORS AND WALLS?
Are you ready to add a dash of bold Viva Magenta to your home? Or perhaps even a sprinkle?
If you're interested in doing so, we invite you to explore one of our two showroom locations in Middletown or Orange so you can be personally inspired by what's available.
Let us know of any questions in the comments or contact us.
We look forward to helping you.
Thanks for reading,
Janine & Michael