We love keeping up with the latest flooring trends! That's a big reason that Janine and I enjoy attending the yearly Floors To Go Buying Group convention. This year, it took place in Phoenix, Arizona and it didn't disappoint.
Janine and I were beyond excited about what we saw and took many photos to share with you.
Overall Observations on the Flooring Trends Observed at the Floors To Go Convention
1. Flooring options continue to improve, performing better and providing better options for homeowners.
2. Design is fabulous! Wait 'til you see some of the patterns and styles available across the different flooring categories, including carpet.
3. Is it wood? Is it tile? Is it luxury vinyl tile? It's hard to tell.
4. Notice all the two-toned patterns where similar shapes get interpreted in different materials. For example, arabesque tile and arabesque carpet patterns.
Amazing Patterns in Tile
We couldn't get over the range of amazing tile patterns! Talk about backsplash gems. These products will enable you to create a one-of-a-kind kitchen or bathroom that will delight you for years to come. Ready to explore?
>> See 9 Kitchen Backsplash Ideas to Inspire Your Next Remodel (Video)
Multi-Dimensional Traditional White Tile
Check out this dimensional white tile.
The pattern is somewhat traditional with its raised arabesque motif yet goes beyond that with the related motif which looks almost like an insert. Talk about textures on textures.
Add to that strong shine and you get interesting light effects.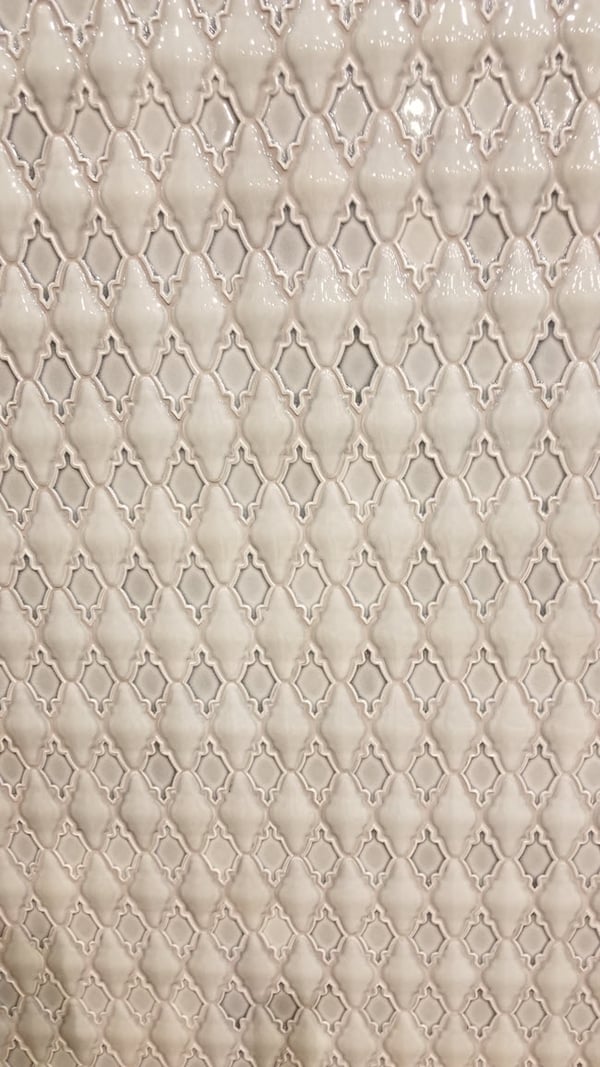 Abstract Tile Patterns
We saw a multitude of abstract tile patterns. When they're interpreted with different colors or materials, they take on radically different dimensions.
This two-tone tile pattern below consists of large-scale overlapping circles, with a touch of texture.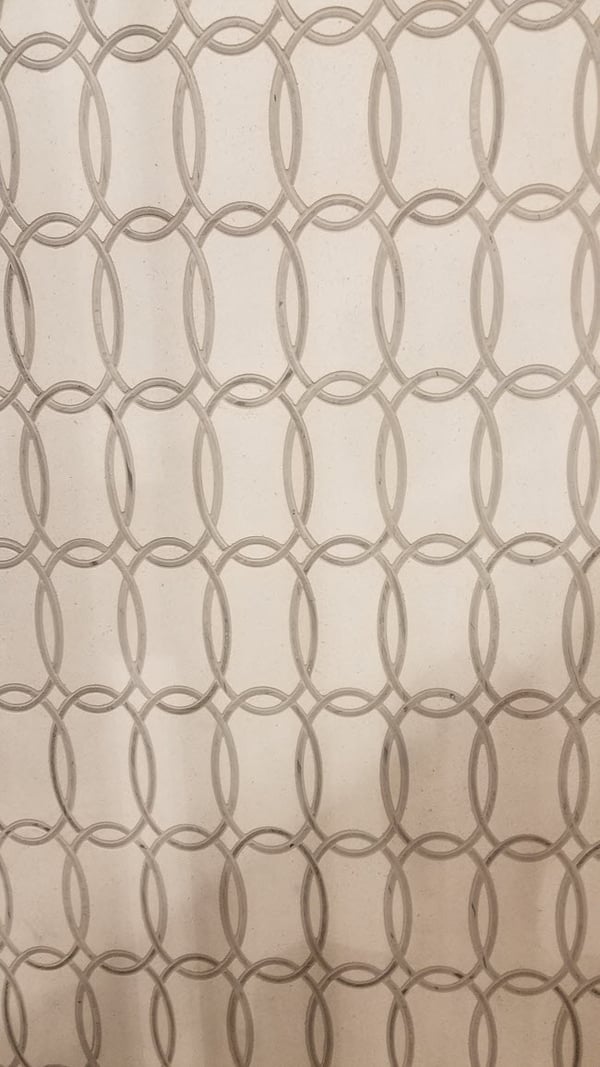 Take that two-tone concept one step further, add a repeating diamond pattern, and you get distinct floral motifs.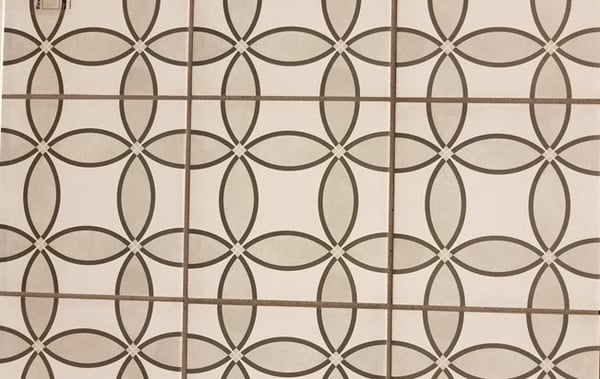 Next, you see a diamond motif combined with an arabesque in a tile pattern that combines a marble look with yellow-gold. It's still two-toned and abstract.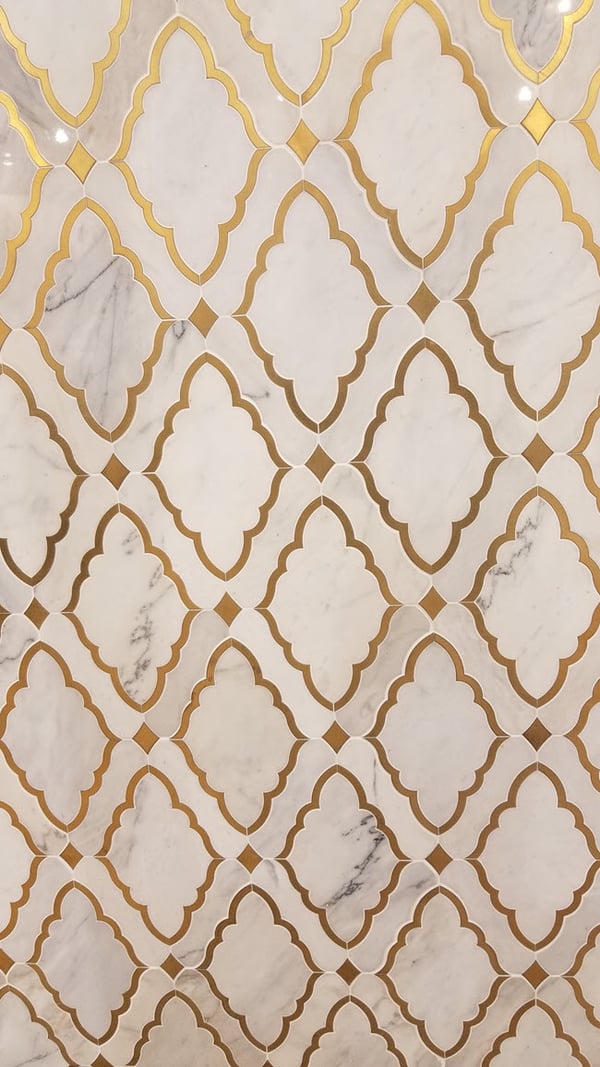 Marble looks continue strong as you can see from the image above as well as the more subtle one below. There you see interesting grid patterns created from combining two-different tile shapes.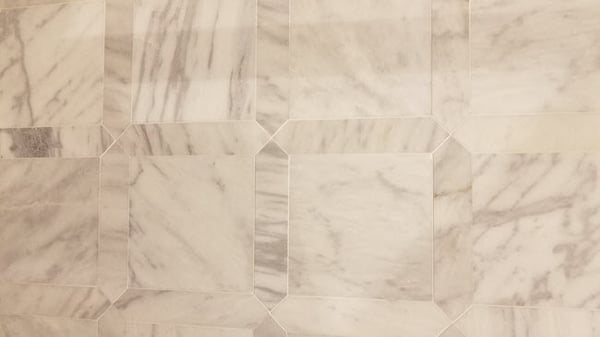 >> See Feast Your Eyes on Marble Look Porcelain Tile
Glorious Tile Patterns in All Shapes and Forms
Keep the two-toned theme and look how it's interpreted in these more decorative tile shapes, all with an elegant yet rustic feel:
Patchwork arabesques
Patchwork fish scales
Geometric criss-cross patterns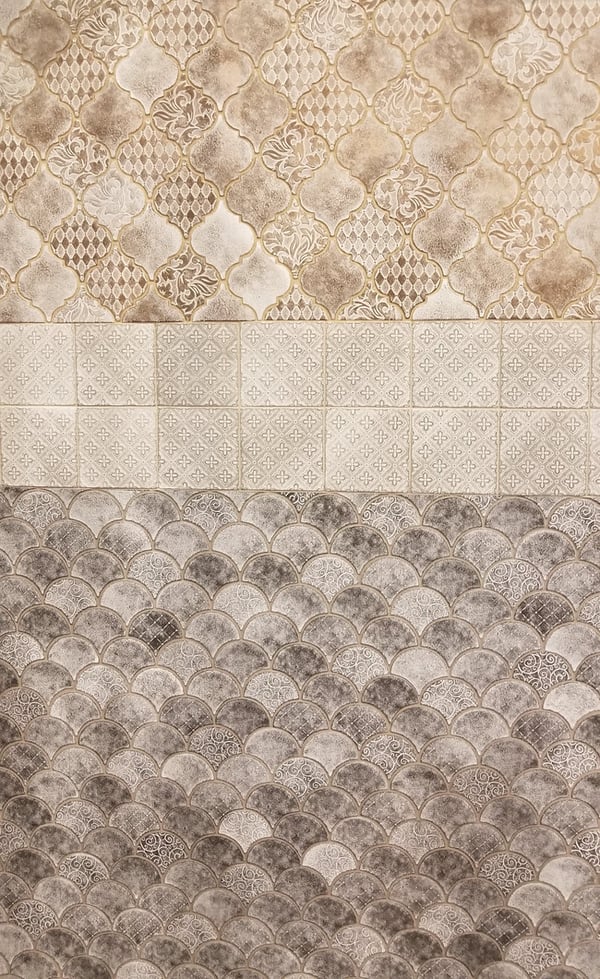 Bold, Decorative Tile Patterns
If you prefer your patterns bold, you have plenty of options! Here are some of those shapes featured above in stronger decorative patterns.
These work well on floors and walls. Create a tile rug or a feature wall with some of these patterns.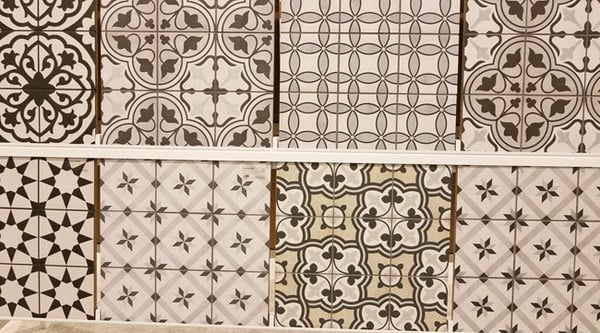 And, here, you see those same patterns further stylized for a more modern or contemporary interpretation.
Consider creating your own patchwork design or select specific designs for an all-over look.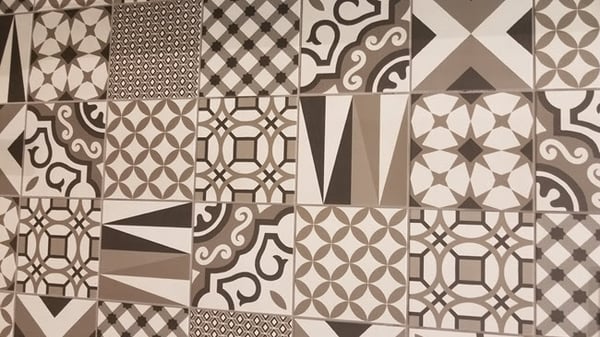 That concept translates well to linear patterns, interspersed with solid tile.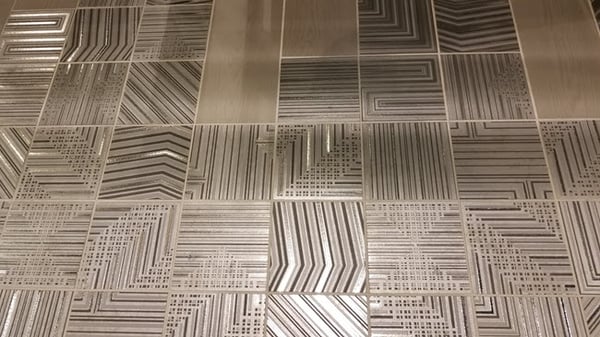 Subway Tile Ideas
From a subway tile perspective, we loved seeing herringbone pattern installations such as this next image.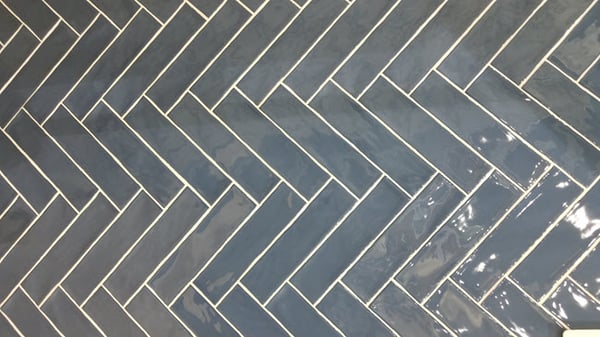 Check out these different styles and notice the rustic, distressed finish.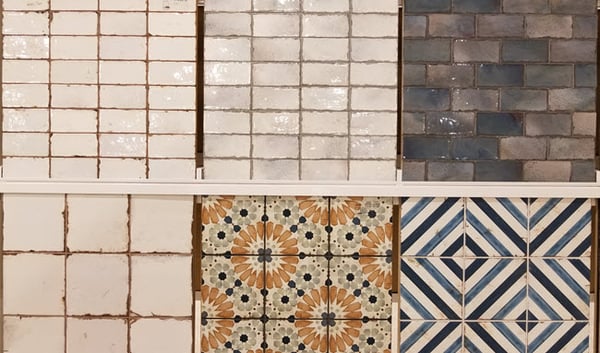 In this next image of subway tiles, notice the surface patterns.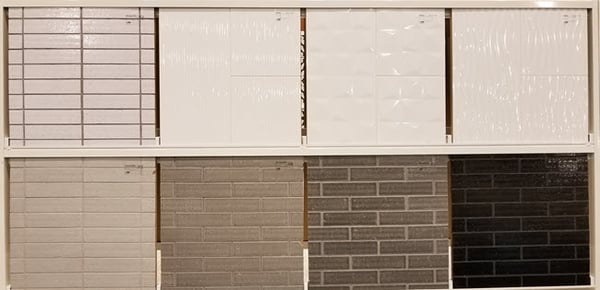 >> See Three Tile Backsplash Trends for Your Connecticut Home
Elegant Looks in Wood
Wood is such a classic flooring product.
Thanks to the range of flooring and wood look products available, we're seeing an extra rich selection of hardwood planks.
Below you see Anderson's latest introductions in different widths.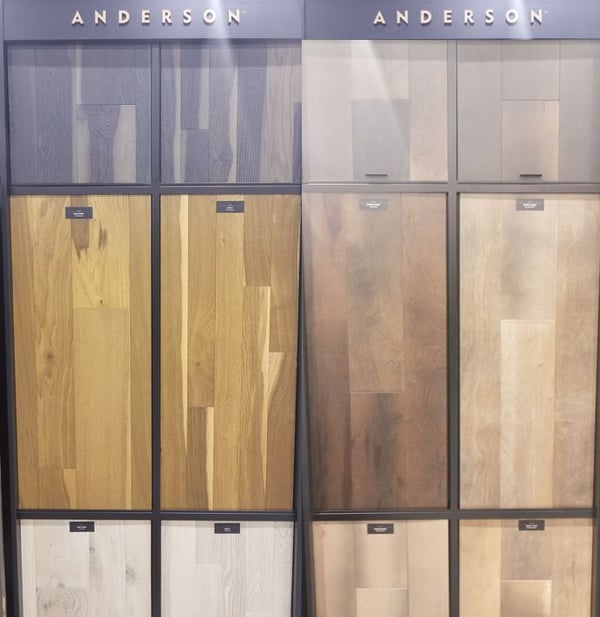 For a zen look and feel to your home floors, why not try Simplicity? This oak hardwood collection is in stark contrast to the pattern variation that you see in the image above.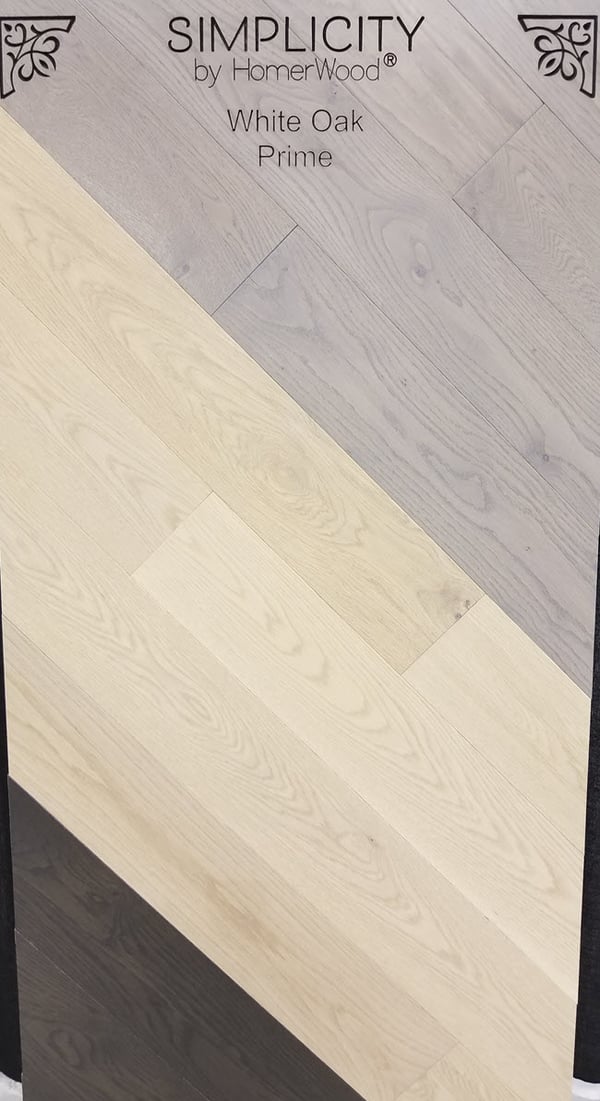 >> See How to Choose the Right Hardwood Floor For Your Home
Is it Wood or Stone or Something Else?
As you might imagine, it's getting more challenging to tell the difference between flooring products given advances in flooring manufacturing technology.
Karndean Luxury Vinyl
That said, what do you think of this next image? We love the installation pattern: a diagonal install with a border.
Can you see the texture? Do you think it's wood or something else? Guess what... This is Karndean Van Gogh Luxury Vinyl.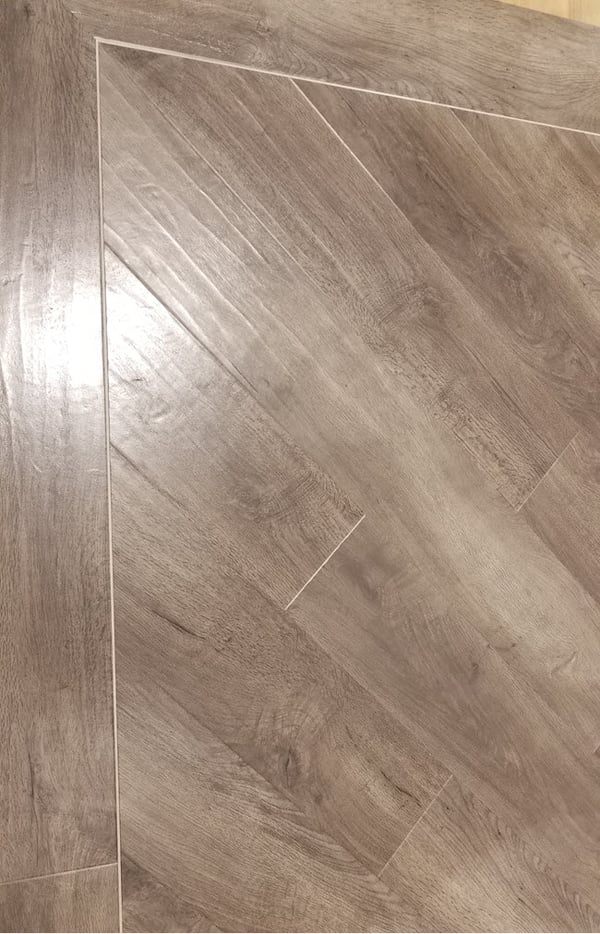 Why not be as versatile with vinyl planks as you might be with tile? We love this bold herringbone installation and admire the intense range of finishes in this collection.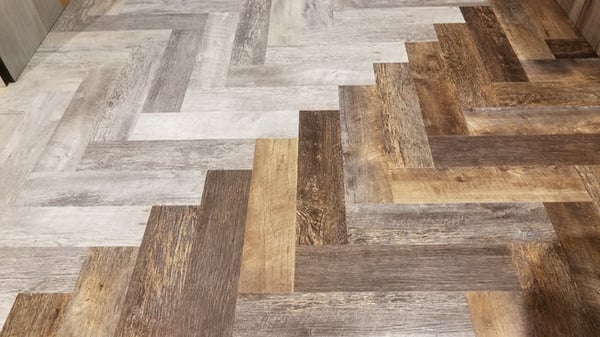 COREtec
COREtec has been at the forefront of new engineered flooring products with its products and we were impressed with how this company's products stand out as the best in hard surface. We discovered two new introductions.
The COREtec Wood offering.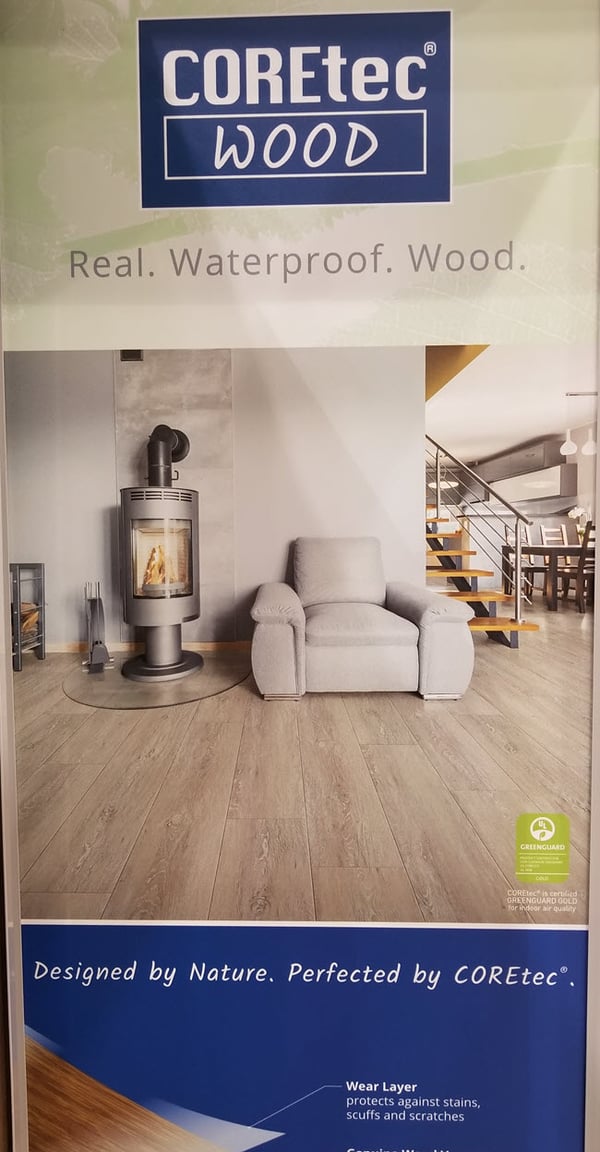 Ideal for locations such as kitchen where water is a worry, and definitely pet-friendly. We were impressed with the visuals and the comfortable look and feel of this product.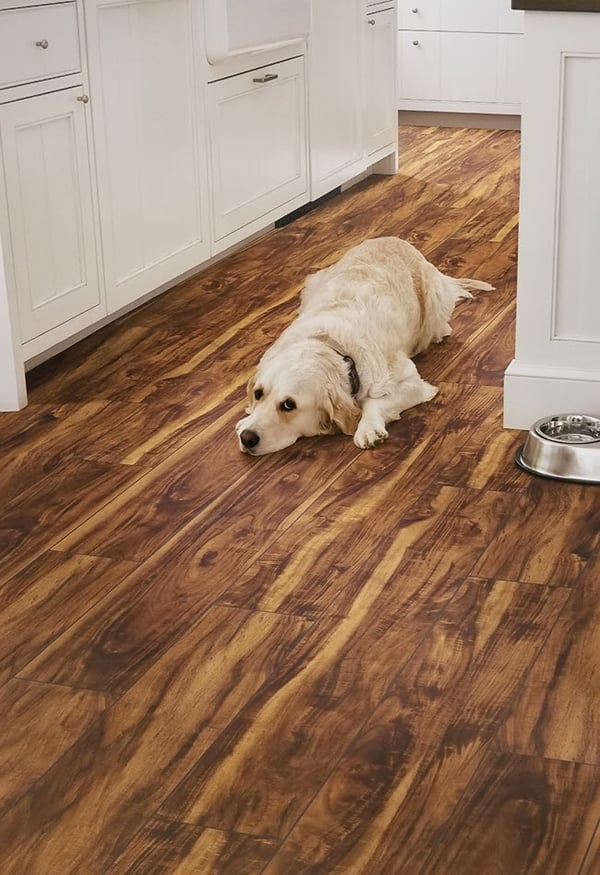 >> See Have You Considered COREtec Waterproof Flooring for Your Connecticut Home?
They also introduced COREtec Stone which they describe as:
Stylish, Strong, Simplified.
100% Waterproof, Kidproof, Petproof
Softer, Quieter, Warmer and Safer
Resists Scratches, Cracks, Wear and Fade
Integrated Matching Grout
Install and Use the Same Day
It Lives Like You!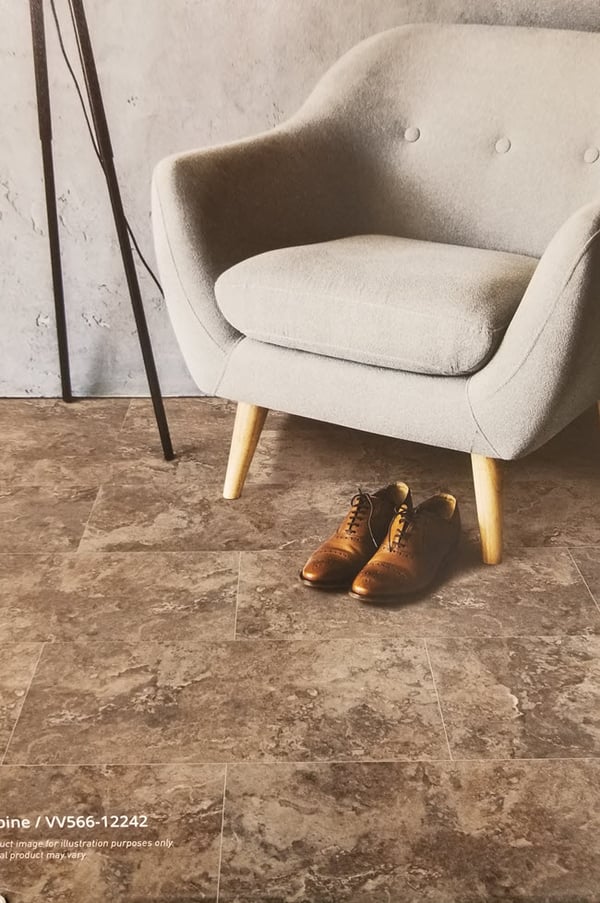 Magic Carpet Rides and Patterns
Enough about hard surfaces like tile, wood and luxury vinyl tile planks!
As you may know from reading this blog, our first love is carpet and is there a lot to be excited about today when it comes to carpet! We were struck by the number of products with rich patterns and textures that bring to mind the design trends observed in tile. In fact, you may recognize many of the patterns from earlier in this article...
We were absolutely thrilled with the best in fashion introductions from Tuftex Anderson. You'll be seeing more of their products at Floor Decor Design Center. These are all products available for custom rug programs as well as wall-to-wall installations.
In the image below, you'll find herringbones, arabesques, crisscross and even marble-like swirls.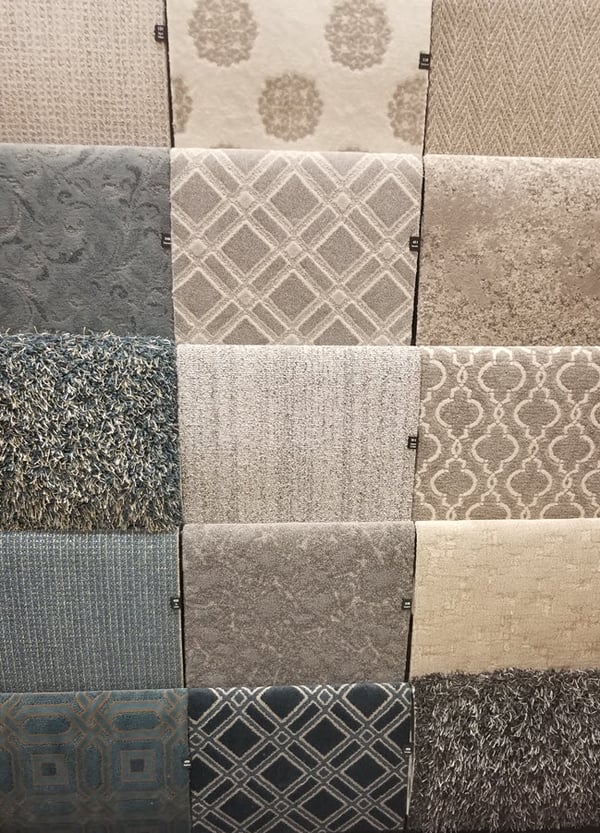 Even stripes include added dimension. Here you see a series of textural and patterned stripes. The effect is fresh and visually compelling.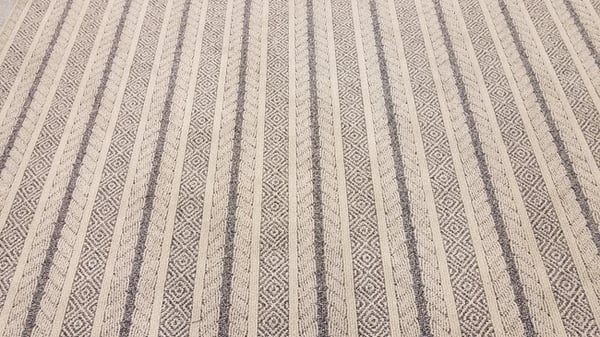 Thanks to new carpet manufacturing technology, these looks perform.
Take the Stainmaster PetProtect collection.
Below you see several carpet styles from Tuftex with abstract textures.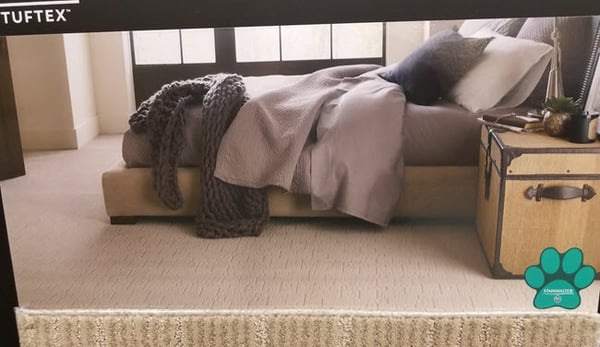 These patterns can look abstract and contemporary, or nature-infused.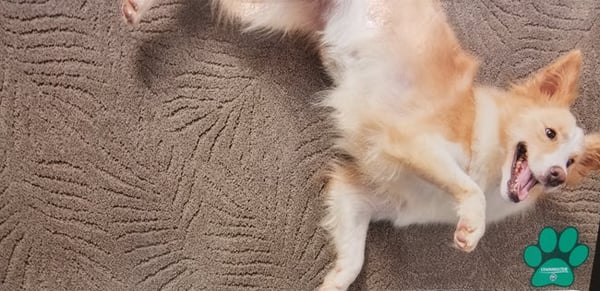 Or even traditional with this diamond-like arabesque textural pattern.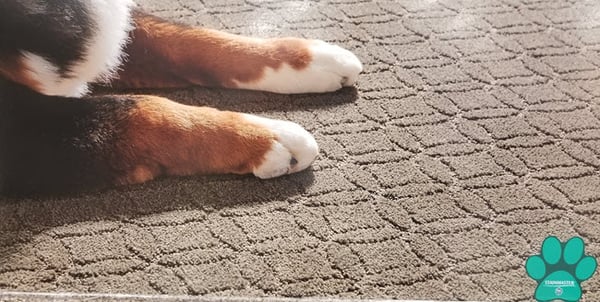 >> See Bellera and Stainmaster PetProtect: Carpets that Perform
EXPERIENCE The Latest Flooring Trends For YOURSELF!
As you might imagine, we came back to our two Floor Decor Design Center showroom locations in Middletown or Orange feeling jazzed about the flooring options available to share with you.
We invite you to come to explore so you can experience for yourself the latest trends in tile, wood, luxury vinyl products, not to mention the beautiful carpet styles featured in our showrooms.
Let us know of any questions in the comments or contact us.
We look forward to helping you.
Thanks for reading,
Michael