Hardwood floors are truly classic. They make a home look welcoming and beautiful whether covered with area rugs or bare. When cared for, they will withstand the test of time better than most floor coverings. They also add considerable resale value to your home.
As classic as wood floors are, they continue to evolve, offering you plenty of design options so you find a look that matches your style and personality, yet delivers on performance. That's what you'll discover with these 11 hardwood flooring trends we've outlined below.
Top 11 Hardwood Flooring Trends
Although fashion and design play a role in these trends, performance matters, too. Ultimately, at the heart of all of them is that wood floors come from trees - living, breathing entities we are all familiar and comfortable with.
1. Nature and Authenticity Matter
Wood floors allow you to bring nature into your home, so you can enjoy that authentic natural beauty.
With all the change swirling around, how best to find equilibrium and calm? The answer for many is with wood floors. Authenticity is behind a desire for floors that take inspiration from the past, charm us, or help us live our lives more attuned to nature.
>> See For the Highest Quality, Select Mirage Hardwood Floors
2. Hardwood Flooring Isn't Always About Perfection
Interestingly, the latest hardwood trends aren't necessarily about perfection. Rather, they highlight the natural imperfections of the product and/or of the creation process.
Hand-scraped Hardwood Flooring
Back in the 1800s, the finished surface for hardwood floors was commonly worked by hand using knives and chisels. The crafter would scrape thin layers of wood off a piece of lumber, slowly smoothing out the top surface.
Inevitably, scraping marks were left behind, proving for generations to come that a piece of wood had been worked by hand. "Hand-scrape" marks are commonly seen in flooring reclaimed in old structures.
These signs from another time tell a story about craftsmanship that is now replicated by today's flooring manufacturers who offer planks that look similarly hand-scraped to give the look and feel of salvaged historical lumber.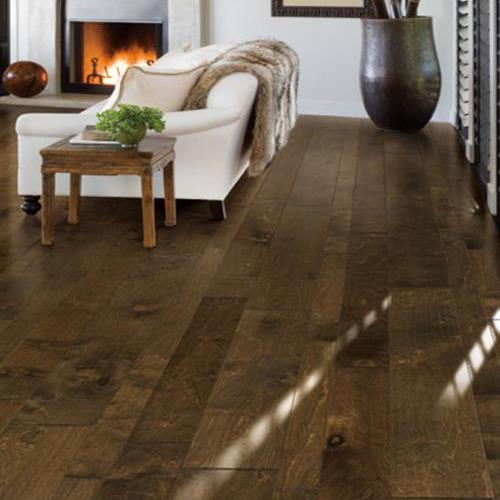 Distressed Wood Flooring
Distressed wood flooring actually has its roots going back to the early 1990s when reclaiming flooring from old warehouses and commercial buildings emerged as a hot niche market.
Those buildings built in the 1800s and early 1900s offered a wealth of old-growth lumber marked by decades of rough use. The gouges, nail holes, stains, and saw marks were scars of authenticity. Homeowners today are showing their admiration for an era when skill rather than electronic technology was king.
>> Browse hand-scraped and distressed hardwood flooring at Floor Décor
3. Wood Planks Are Getting Wider
The next time you are walking through a building from the 1800s, look how wide the floor planks are. Instead of the 2 to 3 inches common today, earlier floors were 5 inches to 8 inches. The reason is easy to understand.
Trees were much more mature when cut in earlier times, which meant they were much thicker. Most of the old-growth trees are now gone or protected from harvesting. So, trees for flooring are thinner and wide planks are rarer.
However, manufacturers are developing ways to offer wider planks that create a look that is more leisurely and in demand by today's customers.
Interestingly, you'll also notice mixed-width planks available which creates a terrific look in a home.
4. Hardwood Floors Come in Exotic Flavors
Gone are the days when the only hardwood floor available was oak. You'll now find a wealth of different species used including exotic hardwoods with unusual patterns.
For example, there's the bold striping of Tigerwood, the depth of Brazilian Cherry, and the rich beauty of Teak.
You'll discover looks for every taste.
5. Consider Herringbone or Diagonal Patterns for Your Wood Floors
Looking to add energy and unexpected visual interest to your floors? Try installing your wood floors diagonally, or even in a herringbone pattern as you see in the image below.
You have options for creating just the look you want in your home.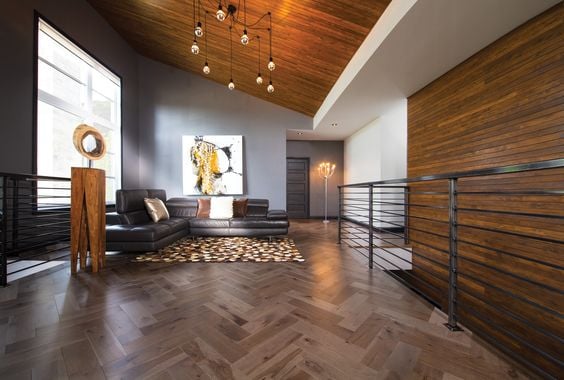 >> Learn about OLD WORLD WOOD PLANKS AND PATTERNS FROM ANDERSON TUFTEX
6. Try Wood Flooring with Harder Finishes
In addition to installation pattern options, you also have choices in terms of the finish on your flooring.
Some finishes not only highlight the wood's amazing beauty, alluring color, intricate graining, and depth of shine; they also fiercely protect your floors with a clear finish that's been formulated for toughness, sprayed on the wood, and baked to a hard-as-nails finish.
State-of-the-art factory clear urethane finishes are salted with aluminum oxide - microscopic aluminum crystals - that makes the finish 10 times harder than a site-finished floor.
Plus, with pre-finished floors, you avoid often odorous off-gassing, labor, and time required for finishing a floor in place. The moment after you install your pre-finished floor, furniture can go back in place, it can be walked on. Instant gratification.
>> See Hardwood Flooring That's Scratch-Resistant From Armstrong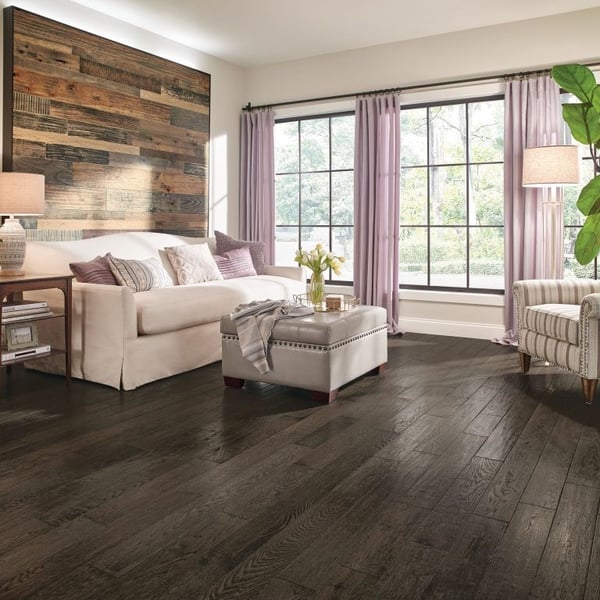 7. Engineered Wood Brings Technology to Hardwood Flooring
When you're exploring wood flooring, you'll discover that, in addition to solid wood floors, you have engineered hardwood floors to consider.
Solid wood floors can be sanded and refinished which many homeowners never do.
Engineered floors are constructed of 3 or more thin sheets or plies of wood cross laminated together for a single stable plank. Each plank is made like a sandwich, with stable, low-cost wood providing the foundation, and the prettiest, more costly showpiece woods as the top surface.
Furthermore, with today's stronger longer-lasting finishes, engineered hardwood will perform equally as well as a solid plank with the advantage of being more dimensionally stable and less likely to cup or bow. A quality engineered hardwood floor can usually be refinished up to 2 - 3 times in its lifetime.
>> For perspective on your choices, read How to Choose the Right Hardwood Floor for Your Home

8. Looking for Sustainable Hardwood Options? Try Cork and Bamboo
You may, though, be looking for a more sustainable option. In that case, you'll want to try cork flooring and bamboo. Cork and bamboo offer the performance and look of hardwood but without the need to cut down a tree.
Cork Flooring
Cork is made from tree bark, which regenerates. It is environmentally correct, improving health and comfort for human indoor living. In your home, cork floors create a warm, comfortable, resilient surface that is gentle underfoot, and anti-microbial.
Furthermore, from harvest to production to installation, cork is environmentally sustainable, non-toxic, and healthy. It's truly a sustainable "green-building" material.
Cork trees are grown, and the bark is harvested in the centuries-old tradition without harming either the trees or their habitat. The bark is initially sent to a factory to create stoppers for wine bottles. Cork flooring is then created from post-industrial by-product of the bottle-stopper industry. This 'waste' material is ground up and then formed into sheets using minimal amounts of adhesive to bind the particles together under high pressure.
>> Learn more about cork flooring products in CONSIDER CORK FLOORING FOR YOUR HOME: WE CORK SERENITY COLLECTION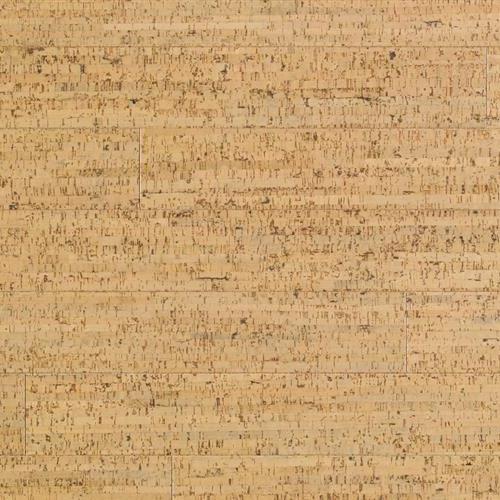 Bamboo Flooring
Bamboo is a grass that regrows after it has been cut. It's another green option that matures quickly and regenerates without planting.
The leading supplier of bamboo flooring, US Floors, is known for maintaining the highest environmental standards. Bamboo makes a beautiful, warm, environmentally friendly floor that can be enjoyed for many years. Since the manufacturing of bamboo flooring has so many variables, quality will vary between manufacturers so it's best to look for reputable producers such as Teragren and US Floors for quality assurance.
9. You Can Find Hardwood Flooring in Many Beautiful Colors
Hardwood flooring doesn't have to be a sea of brown. Widely available finish colors include an amazing array of whites, browns, blacks, grays, and reds.
Color choices allow floors to better serve interior style. Why should colors be limited to walls? Colorful flooring, in turn, allows for rooms that authentically express the desires, style sense, personality, and idiosyncrasies of the homeowner.
This trend can be summed up as "I want it the way I want it." You certainly can have it. If you love blue, you might like the product below.

10. What's Old in Hardwood Floors is New Again: Oil Finished Wood Floors
This trend amplifies a centuries-old tradition with wood floors: oil-finished flooring.
It's one of the nicest looks in hardwood flooring that's inspired by 19th-century artisans. Natural oil-finished hardwood flooring - unlike conventional hardwood flooring which is finished with a polyurethane finish - has a distinctive character with an Olde World charm about it.
Each plank has a variety of antiquing and aging techniques and is finished with natural oils to preserve the original beauty of the wood. The natural oil finish provides warmth and refinement to your floor that cannot be achieved with traditional acrylic and polyurethane finishes. The character of a natural oil finished floor is enhanced by its natural finish, adding a rich and refined elegance to your decor.
You'll find a variety of looks in distressed, smoked, and hand-scraped floors to satisfy your most discriminating taste for a truly unique one of a kind look.
As you can see from the image below, oiled floors are distinguishable by their elegant patina. They are extremely easy to care for and never need sanding. All you need is to apply a maintenance oil to nourish the wood and bring the luster back.
Oiled floors look better as they age.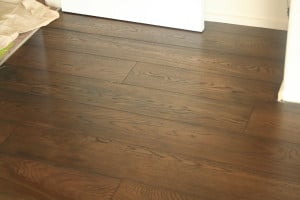 11. Never Underestimate the Value of Wood Flooring
Perhaps most important in selecting wood floors for your home is that you are looking for value.
That said, value isn't all about selecting the lowest-priced option. Rather it's about finding the best possible solution to what you've identified as your most important objective. It also takes into consideration what adds value to your home.
As you explore your flooring options, ask questions about your preferences. Think big picture and explore your expectations about maintenance, repairs, and replacements over time. Real value comes at a cost - but so does buying strictly on price.
We know that as much as you are concerned about your floor's durability and value, you want something of substance even more.
As you explore hardwood flooring options, we are ready to help.
>> See CAN YOU IMPROVE THE VALUE OF YOUR HOME WITH NEW FLOORS?
Bonus: Don't Forget to Have Fun with Custom and Area Rugs!
For many homeowners, the best part about having hardwood floors is being able to use custom rugs, stair runners, and area rugs to create conversation areas, add interesting patterns and shapes to the floors and generally have fun creating a one-of-a-kind design for your home.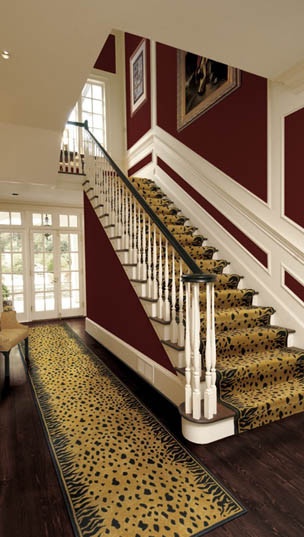 Note: We originally published this article on 08/15/2018, and have updated it.