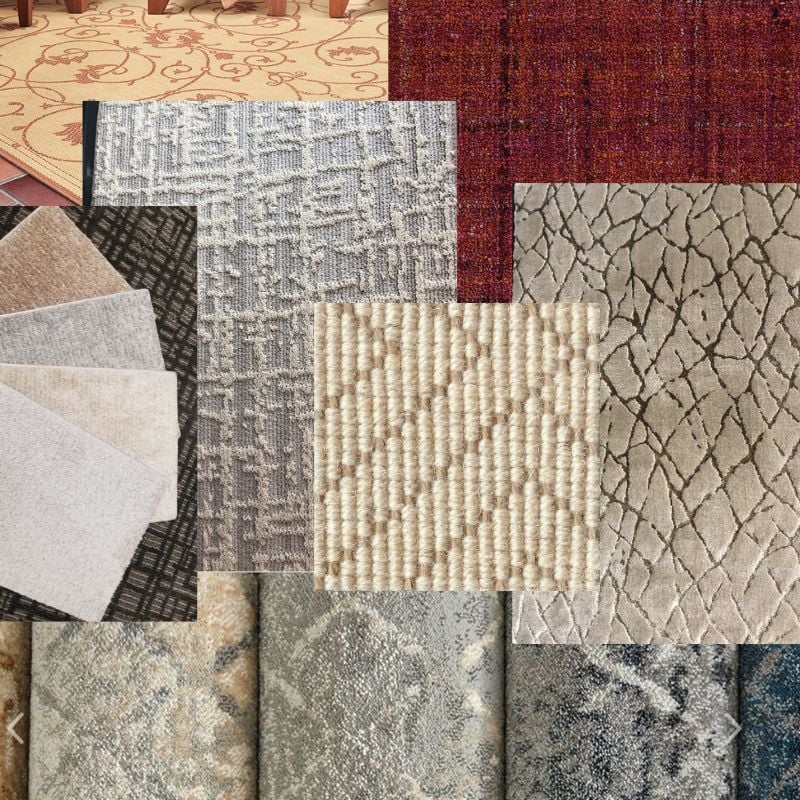 When it comes to carpet, face fiber makes a difference. That's what you walk on and enjoy for comfort underfoot and style, design and color for your eyes. One type of fiber isn't necessarily better. However, depending on what your reason is for adding carpet to a room, you may wind up preferring one over another.
Ready to learn more about carpet fibers?
The Different Types of Carpet Fibers
In this Carpet Fibers 101 article, we'll explore the major types of fibers used in carpet and then review the different types of carpet construction.
Manmade vs. Natural Carpet Fibers
PTT (Triexta Polyester) Carpet Fibers
Polypropylene or Olefin Carpet Fiber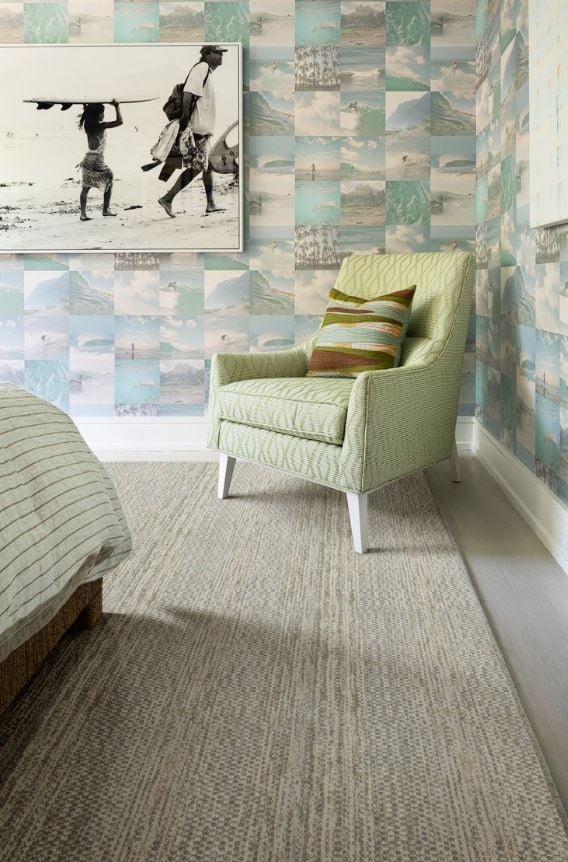 Discover Stylish Atelier Magnifique Collection from Stanton Carpet
Manmade vs. Natural Carpet Fibers
When you think of the role carpet plays in a home, you realize that it needs to perform in a number of tough conditions:
Resist foot traffic, some of it abusive (i.e., pets, shoes, accidents...)
Provide style and design to the space
Be comfortable underfoot especially if you are barefoot
Require minimal maintenance
Meet your budget requirements
No surprise, then, that the majority (~97%) of carpets available are made from manmade or synthetic fibers such as nylon, polyester, Triexta, and polypropylene or olefin. Natural fibers make up the remainder, with wool in the top place because of its crush resistance. Others include sisal, cotton, seagrass, jute, and silk.
Manmade carpet performs just that much better than natural fibers at a more affordable cost.
That said, each type of fiber has unique characteristics that may make one better for your requirements than another.
>> See Comparing Synthetic and Natural Carpet Fibers
>> See Bellera and Other Carpets That Perform for Your Home
Nylon Carpet Fiber
Think of nylon as a premium carpet fiber with terrific product benefits:
Strong, excellent resistance to abrasion, crush and wear, insects, molding, mildew, rot, and many chemicals.
Easy to maintain and dye, and colorfast.
Durable
Versatile styling possibilities
Nylon is durable and static-free maintains fiber height and resists soiling or staining.
When treated with stain protection, it withstands stains in addition to soiling. Because of its versatility, it is used in a variety of styles and carpet constructions. Because of its durability, it's often used in high-traffic areas.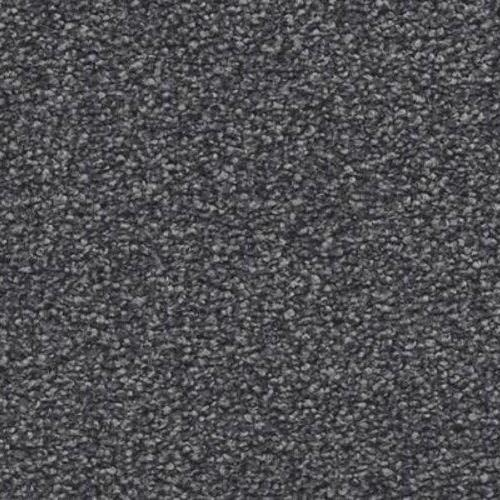 Godfrey Hirst - Trails End in Thunder
Polyester (PET) Carpet Fiber
Polyester is known for its luxurious look, feel, and wonderful selection of bright, bold colors and styles. Many of the super-soft carpet introductions feature polyester fiber. These carpet styles are ideal for lower-traffic areas such as bedrooms, offices, or TV rooms.
Many polyester carpets, called PET (polyethylene terephthalate) contain content made of recycled plastics such as water bottles. This can make polyester a "green" option and also helps strengthen the fiber to help it last longer. Polyester is also naturally stain-resistant and easily recyclable.
Since polyester carpet isn't crush-resistant, it will wear down and lose texture faster in high-traffic areas faster than wool or nylon. Although less expensive than other fibers initially, polyester carpeting may have to be replaced more frequently.
However, it is more stain-resistant than nylon carpet and at least as resistant to mold and mildew. It is also non-allergenic.
PTT (Triexta Polyester) Carpet Fibers - also known as Smartstrand and Corterra
PTT (Polytrimethylene Terephthalate) is a polyester fiber with better resilience than PET. Mohawk's PTT is called Smartstrand whereas Shaw's is called Corterra.
PTT features good resilience and excellent inherent stain resistance, although it is susceptible to dry and oily soil substances. It is also soft.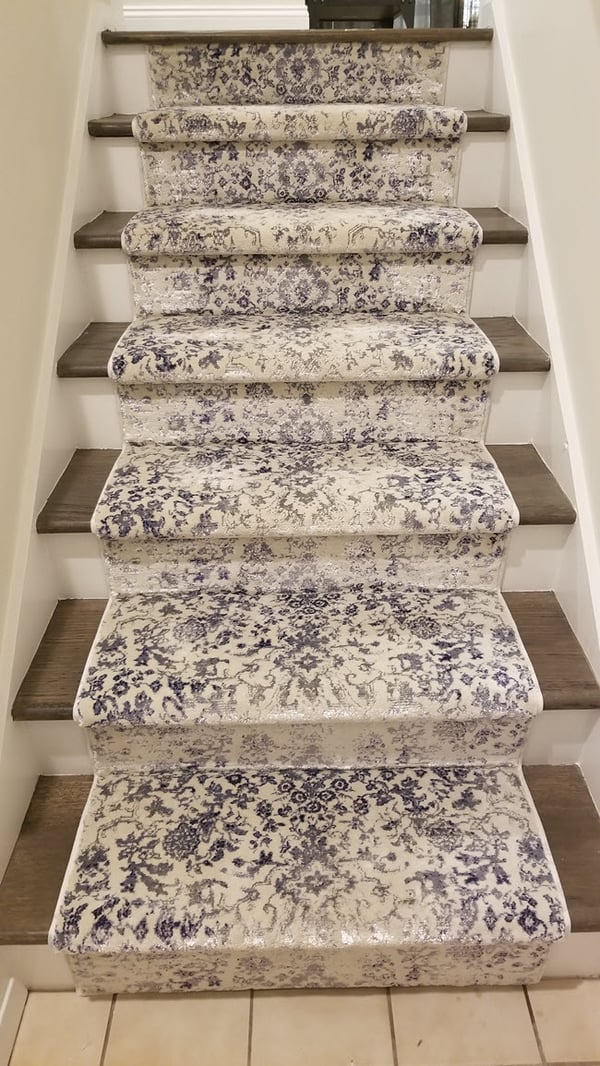 Polypropylene or Olefin Carpet Fiber
Olefin offers good stain and moisture resistance, but scores below nylon and polyester for wearability. Unlike nylon, it isn't resilient and can easily crush and lose texture. It is best suited for loop pile construction or high, very dense cut piles where crushing isn't a concern.
Unlike other fiber types, polypropylene won't absorb water, leading to two major benefits:
It must be solution-dyed. Solution dyeing is a process in which color is actually built into the fiber when it is formed making the color an inherent part that cannot be removed from the fiber. As a result, color doesn't fade, even when exposed to intense sunlight, bleaches, atmospheric contaminants, or other harsh chemicals or elements.
It lends itself to colorful styles and designs.
It's easy to clean.
It is ideal for installations where mildew is a concern (i.e., think basements and outdoor carpets or rugs).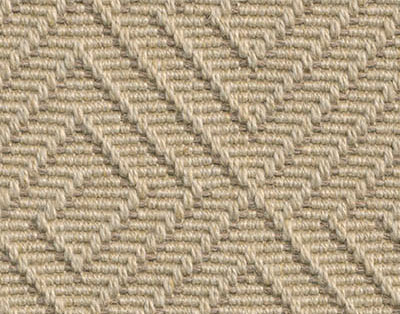 See Try Flatweave Wool Carpet for that Nubby, Natural Sweater Look
Wool Carpet
For the ultimate in carpet, there's wool. Not only is it truly natural but it has many natural benefits:
Natural soil resistance (although not inherently stain-resistant)

Green, renewable, and environmentally friendly (including biodegradable)
Soft and luxurious to the touch
Naturally flame-resistant
It's non-allergenic.
Resilient and durable enough to perform well in high-traffic areas without wearing out
However, it absorbs moisture and can potentially be prone to mold and mildew in damp areas.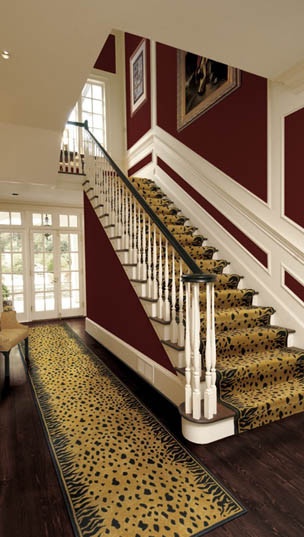 Carpet Construction Basics
Regardless of the carpet fiber you choose for your carpet, you can count on the following benefits:
The carpet's cushioned surface absorbs sound; it's less noisy to walk on than hard surface flooring.

In terms of affordability

, carpet is one of the most economical flooring products to have installed.

You will be amazed at the range of carpet

styles, patterns, and colors

to choose from.
The

insulating properties

of carpet provide additional warmth underfoot during cold seasons.
Carpet is a

non-slip surface

that is safe underfoot. It protects you as well as delicate objects from hurt and breakage.

Most synthetic carpets are treated with static, stain, and soil-resistant treatments, making them easy to clean and maintain.
Carpet Customer Testimonial
"Very professional, great quality carpet and great job installing."
Grace I-P., Milford, Connecticut
As you evaluate carpet styles, you may encounter terms such as:
Carpet Twist
Twist refers to how tightly the fiber (carpet yarn) has been twisted. The tighter the yarn is twisted, the better the carpet will stand up to crushing and matting. This is especially important in cut pile carpet since the tips are exposed and can easily become untwisted.
Frieze carpet has the highest twist level at about 7-9 twists per inch (TPI), whereas most cut pile carpet styles have between 3-6 twists per inch.
Density
Density refers to both the amount and how tightly packed together the fibers are within the carpet. The closer together the fibers are placed, the denser the carpet will be, and the better it will wear and perform.
Ways to check for carpet density include trying to reach the carpet backing by pressing your fingers on the carpet fibers. The more difficult it is to reach the backing, the denser the carpet. Or with outward-facing tufts, bend the carpet into a U-shape and look at how much of the carpet backing is visible. The less backing that shows, the denser the carpet.
You may also encounter the following carpet construction terms:
Cut Pile
Cut pile carpet consists of yarns that are cut at the ends. The soft feel of cut pile carpet makes it a perfect choice for the most comfortable areas of your home - bedrooms, living rooms, and family rooms.
There are five basic styles of cut pile carpet each of which differs in terms of how much twist is in each strand of yarn:
Velvet

Saxony

Frieze

Shag

Cable
Loop
Loop carpet yarns are looped and uncut on the carpet surface.
The pile height can vary from low, tightly constructed to a more luxurious high-level pile. Loop carpet has strength and soil hiding capabilities.
This style is ideal for heavy-traffic areas.
Cut-loop
The carpet construction combines loops and texture with a combination of high cut tufts and lower loops in a variety of sculptured patterns. Cut-loop carpets offer good performance but are slightly less durable than loop carpets.
>> See Buying Carpet? Here Are Our Top Five Guidelines
Also, check out the Custom Area Rug Guide.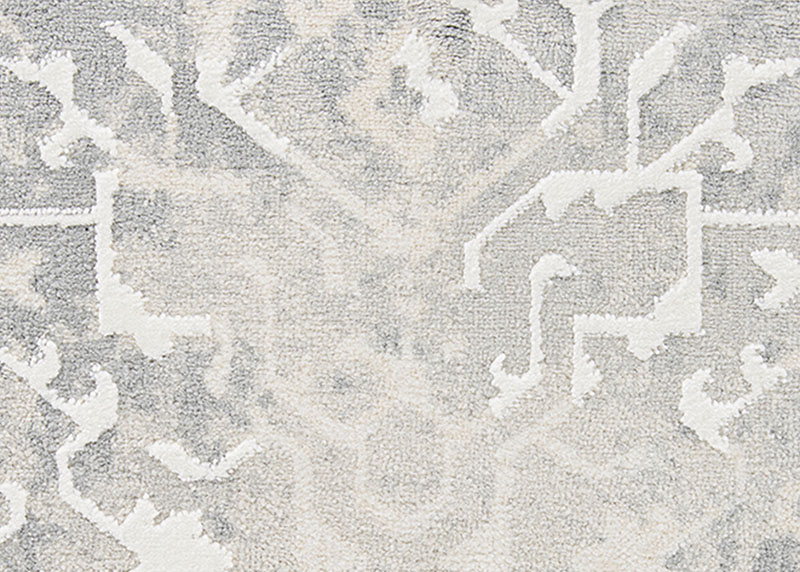 Have More Questions about Carpet Fibers?
Was this Carpet Fibers 101 helpful? Do you have more questions?
We invite you to visit one of our two showroom locations in Middletown or Orange, where you can ask more questions as you examine different carpet fiber constructions and styles. Or, you can let me know of any questions in the comments or contact us.
We look forward to helping you.
Thanks for reading,
Janine & Michael
Note: We originally published this article on 04/10/2019, and have updated it for you.