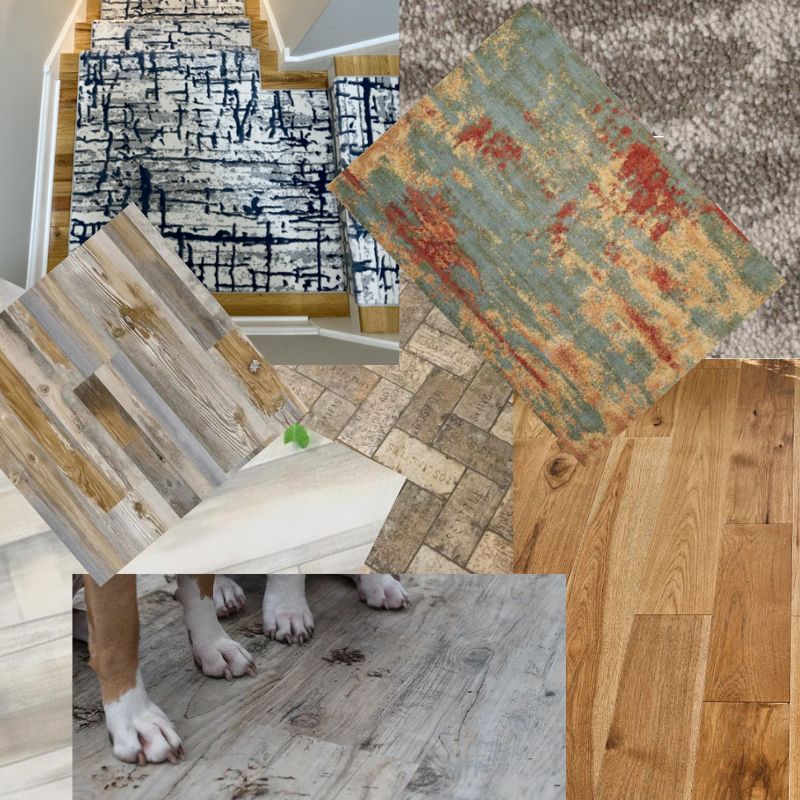 Buying new floors can be overwhelming. With so many beautiful flooring options to choose from, where do you start?
Just as we recommended in Five Steps for Completing a Home Remodel Checklist, it's important to get organized before making final decisions. For that reason, we've put together 38 questions for evaluating your flooring options. These are based on conversations with customers, our specialized knowledge of flooring, and our deep commitment to ensuring that you find the right floor for your lifestyle and budget.
These questions will help you evaluate not only your flooring options but also from whom to purchase your flooring.
38 Questions To Help You Evaluate Your Flooring Options
Here are the 38 questions we've detailed to help you with your flooring decision-making. We start with you, your home, and your remodel situation. Then, we move on to design, time and budget, additional services, installation, and, then, once the installation is completed.
Questions About Your Existing Space
1. Which room(s) is the new flooring for?
2. What is the size of the room (width, length, and shape)? Go ahead and draw a simple diagram of the room layout using grid paper. You can even include details such as:
Whether it stands alone or flows into other rooms
If there's a definite traffic pattern in the room
Outside entrances to this room
3. How do you use this room?
4. Will you consume food or beverages in this room?
5. Will young children play there?
6. Does anyone in your household have mobility concerns that need to be taken into consideration (wheelchair, walker, etc.)?
7. Does anyone using this room have allergies?
8. Do you have pets, and are they allowed in this room?
9. Are there heavy objects in the room such as a pool table or a piano?
10. What kind of flooring maintenance schedule are you comfortable with?
11. Is this flooring change part of a major home remodeling project?
12. Do you need to coordinate with other elements?
13. What kind of existing flooring is there, and will it need to be removed?
14. What is underneath the existing flooring (e.g., concrete or plywood) and is it level?
15. Is the sub-floor above grade, on grade, or below grade as in a basement?
16. Is there the potential for moisture, mold, or mildew in this room and do you have to run a humidifier?
17. Do you have radiant-heated sub-floors or, are you looking to install radiant or heated flooring?
18. Does this room get a lot of direct sunlight?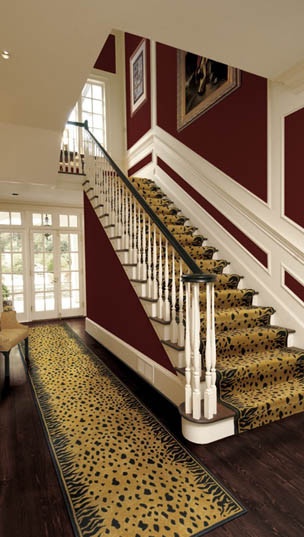 Questions About Your Design Preferences
19. Do you have strong preferences or needs for soft and cushiony (e.g., carpet) vs. hard (e.g., wood, tile, luxury vinyl tile, laminate, cork) options?
20. Are you looking for strong patterns and colors, or uniform styles?
21. Do you prefer shiny or matte finishes on your hard surfaces?
22. Are you looking for sustainable flooring options (e.g., cork, linoleum, wood, recycled carpet)?
Questions About Time & Budget
23. Do you need your flooring installation completed by a certain date? If your deadline is tight, focus on flooring products that are available in stock or via a quick-ship program.
24. Does your flooring store offer shop-at-home services?
25. How long will installation take and how soon after will you be able to walk on your flooring?
26. Are there other design changes you need to coordinate with the timing of the flooring installation (e.g., painting, wiring, refinishing, etc.)?
27. Do you have alternate product options that allow you to achieve a certain look at different budget levels?
>> Be sure to check out the Floor Decor Product Pricing Guide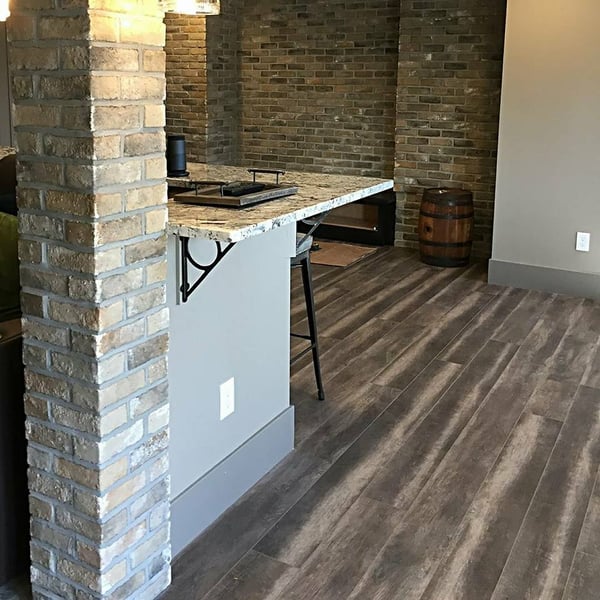 Questions About Additional Services You Might Need
28. Will you want professional installation, or do you intend to do it yourself?
29. Do you need additional services such as,
Removing the old flooring
Disposal of the old flooring
Moving furniture
Re-mediating or fixing the subfloor if it isn't flat
Installation cleanup
30. For carpet installations, will you want a carpet cushion upgrade?
31. What kind of flooring and installation warranties are available to you?
Questions About Installation and What to Expect
32. Does the new flooring need to be acclimated in the room prior to installation (such as with solid hardwood, cork, or laminate)?
33. Do you have a preference as to the direction you would like the flooring installed? Depending on the dimensions of the room and the direction of the sun, it may not be possible. Be sure to discuss the possibilities ahead of time.
34. Have you discussed where carpet seams will be located? Ask about the direction of the carpet/pattern and where the seams will be placed.
35. If you are remodeling a bathroom, who will remove and reinstall the toilet, tub, shower or pedestal sink and what is the fee? Ask about moving appliances if you are remodeling your kitchen remodel.
36. What preparations will you need to do for the installation of your new flooring?
Does gas and/or electrical need to be disconnected?
How can you protect your home from dust associated with the installation?
Do the rooms need to be emptied before installation? What about items on the walls?
Will you need to ensure a clear path for bringing in flooring materials?
Will doors need to be trimmed to accommodate the new flooring?
Does painting need to be complete or can it wait until after installation?
Can you examine the flooring prior to installation to confirm style and color variations and review your preferences?
Do you need to maintain a certain room temperature level during installation?
Will the rooms need to be ventilated afterward and for how long?
When should you be available during installation?
>> Check out REALISTIC EXPECTATIONS WHEN BUYING NEW FLOORING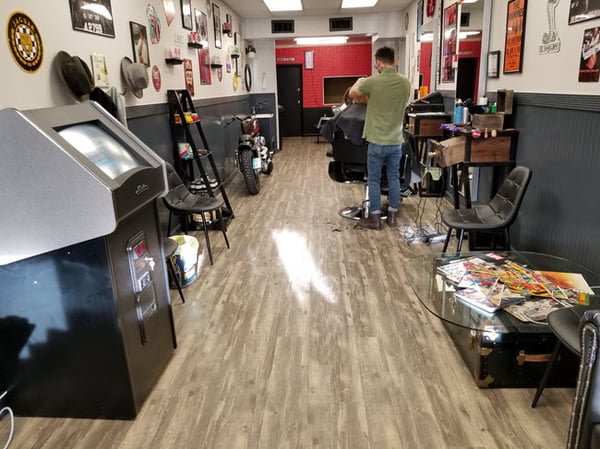 Questions Once Installation is Complete
37. After installation, when can you inspect the work with a store representative in case you have concerns or issues?
38. Have you received, read, and do you understand all the maintenance and warranty information regarding your new flooring?
Don't forget to download the Floor Decor Design Center Project Planning Checklist!
>> See TOP FLOORING MAINTENANCE TIPS FOR CARPET AND HARDWOOD
What Flooring Options Are Available to You?
As you might imagine, we have a full range of products for your floors available in our showrooms in Orange and Middletown, Connecticut.
Carpet
More specifically, you will find a full selection of carpet and carpet tile.
>> Buying Carpet? Here are our Top 5 Guidelines
>> New Super Soft Carpet Styles From Shaw, Stanton Carpet, and Mohawk
We can even help you with custom area rugs.
Waterproof Flooring Options
Perhaps it's waterproof flooring that you're looking for? Check out the vinyl and luxury vinyl flooring options we carry.
>> Have You Considered COREtec Waterproof Flooring for Your Connecticut Home?
Prefer Hardwood Floors?
When it comes to hardwood, you have the option of actual hardwood or engineered wood floors.
>> How to Choose the Right Hardwood Floor for Your Home
>> For the Highest Quality, Select Mirage Hardwood Floors
There's also laminate flooring.
Not to mention cork floors which offer softness underfoot, great thermal insulation properties, and is a terrific sustainable flooring option.
What About Tile Floors?
We think you'll love the ceramic and porcelain tile flooring options on display in our showrooms. Some look like wood planks. (You'll also find fabulous tile and glass tile possibilities for backsplashes...).
>> Three Tile Backsplash Trends for Your Connecticut Home
We carry natural stone, too.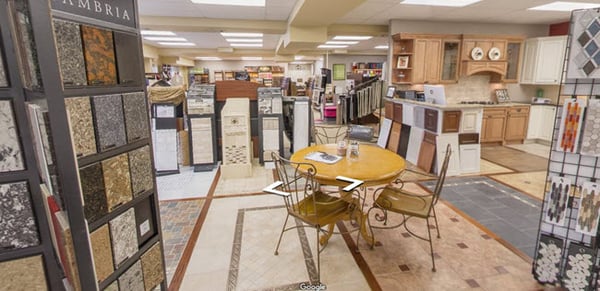 Ready to discuss Your Questions with us?
When you're ready, we invite you to visit our showrooms. There, you can explore the many flooring options available. And, we'll be more than happy to review these questions with you, so we can help you find the perfect flooring for your home.
>> See OPEN FOR BUSINESS WHILE RESPECTING SOCIAL DISTANCING
Thanks for reading. If there's a question you think we should add to this list, please don't hesitate to let us know if the comments.
We look forward to helping you.
Janine & Michael
Note: We originally published this post on 06/06/2018, and have updated it.